Is Sage X3 the right ERP Solution for my business?
10 May 2018 | by Brett Mundell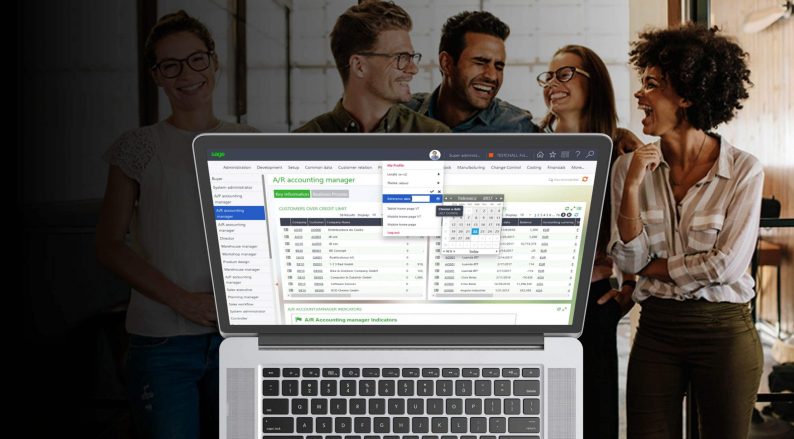 Sage X3 (now called Sage Enterprise Management, part of the Sage Business Cloud offering introduced in Australia earlier this year) is the flagship ERP solution from the global ERP provider Sage.
Sage is a veteran of the ERP market and one of the biggest providers of ERP solutions to the mid-market in Australia and across the world.
Whether you are looking to replace an outdated ERP system, a DOS-based software, or simply still managing your business on spreadsheets, you might be wondering where to position Sage X3 in your ERP software shortlist.
In this article, we will use our Sage ERP software experience to help you better understand if the solution is right for your organisation.
Sage X3 ERP Software Review – Answering Your Questions
So how does Sage fit into the ERP market? What size customer is well suited to the Sage ERP software? Which industries are well suited and what are some of the reasons that many Australian mid-market companies are choosing Sage X3 to run their business software?
Firstly, cloud or on premise does not matter to Sage X3 – you, the customer, can decide.
Sage ERP is available on-premise or in the Cloud and yes, offers an HTML web browser interface – browser and device independent – outstanding for cloud and mobility.
Let's answer some other questions:
What size business should purchase Sage X3?
This is a generalisation but we would say a typical mid-market business should consider Sage Enterprise Management. I say this is a generalisation because sometimes relatively small businesses can have complex business requirements and therefore need a higher end ERP solution. But as a general rule Sage  X3 should be considered a mid-market solution suitable for larger SME's and bigger corporates. Check this article for a high-level guide to ERP software pricing.
What are some of the strengths of Sage X3?
A great web-based user interface, strong inter-company functionally, distribution and manufacturing (strong core functionality) and great configure to order / engineer to order (this blog will give you some additional information on the Sage X3 configure to order / engineer to order module.
How many days does it take to implement Sage X3?
The answer to this question will obviously depend on a number of factors which we covered in an earlier Sage X3 blog . On average I would say that it takes 60-90 days of consultancy time to implement (assuming a typical wholesale / distribution environment) and 100-120 consultancy days is required for manufacturing.
Are there any particular industry strengths (industry verticals) that Sage X3 is particularly good at?
The answer is yes – the Sage ERP software has some specific functionality for certain industries – food processing, medical / pharmaceutical and configure to order are all good micro-verticals for Sage X3. But more generally speaking Sage ERP does some broad market sectors really well.
These include:
Complex financial and inter-company or multi-national requirements;
Distribution/warehouse management;
Manufacturing – process and discrete (including scheduling, MRP and planning);
Engineer to order manufacturing.
Within these broad market sectors, individual Sage X3 resellers tend to focus on market micro verticals (food, medical etc.).
What about Sage X3 implementation and support?
Sage works through a network of partners (resellers). Sage is locally represented in many global regions (including Australia). Sage partners are responsible for the sales, support and implementation of Sage X3 in Australia. The good news for Sage X3 customers is that you have a local network of local partners to help you with your implementation and support – backed by a local Sage office – providing you with the best choices for your on-going Sage X3 support.
Check out how we have helped this Australian business overcome challenges relating to complex manufacturing operation historically run by a lot of spreadsheets and manual processes. Read the case study.
Conclusion
We have been implementing the Sage ERP software for many years and gained recognition as one of the top implementation and support partners in the world.
Over the years we have seen the solution work exceptionally well for small and medium-sized organisations in the manufacturing, configure/engineer to order, distribution and similar industries.
If you want to know more about Sage X3, check some Sage X3 demo videos on our YouTube Channel – demo videos.
In summary, if you are considering a mid-market, scalable, web browser based ERP solution for your business Sage X3 should definitely be on your candidate list.
For more information or to speak to an experienced Sage Platinum partner give us a call on 1300 045 046 or email [email protected]. In under 10 minutes, we might be able to tell you is Sage Enterprise Management (Sage X3) is the right ERP software for your business.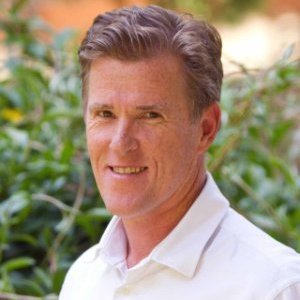 Brett has more than 20 years of business software sales and company management experience. Brett has been involved in more than 300 ERP projects. His passion is customer satisfaction, making sure every client is more than just satisfied. Brett wants our customers to be driven to refer their friends and peers because we offer the best services and technology available and because we exceeded their expectations.