ERP Budgeting: How Much Should I Spend on ERP Implementation?
21 Dec 2017 | by Vittorio Menichelli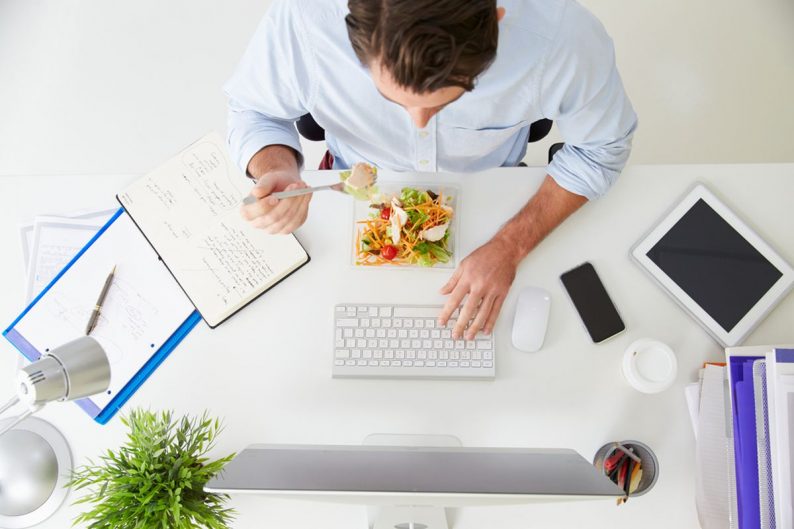 How much budget should a company of your size allocate to your Enterprise Resource Planning implementation project?
Before you even start researching your options, you may want to get a high-level understanding of what ERP actually costs.
The cost of an ERP implementation depends on multiple factors such as:
Size of your business
Number of ERP users
Requirements and integrations
Customisations
In this infographic, we will try to give you an indicative reference price chart that you can use to scope the size of your ERP project and allocate a tentative budget based on the size of your organization (employees and turnover).
ERP implementation budget: How much should a business of your size spend on ERP implementation?
The following illustration breaks down ERP implementation cost by business size. This is based on our experience in implementing ERP systems for over 180 companies since 2005.
A more accurate estimate can be obtained by contacting our staff.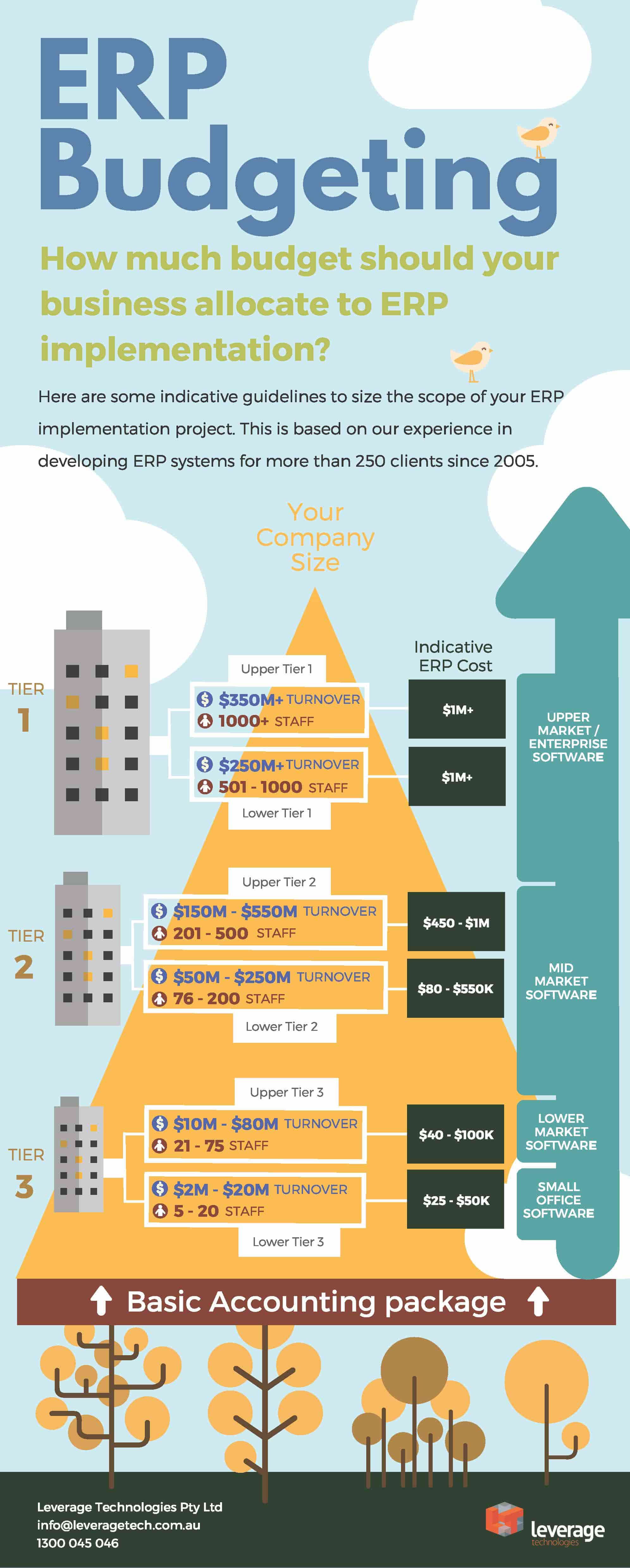 ERP budgeting explained
For simplicity, let's consider three main category groups:
Tier 3: These are small businesses with up to 75 staff and $80 Million turnover. These organizations typically look at small office software and lower market ERP software. Prices may vary anywhere from $25k to $100k+ depending on the number of users, customisations and specific industry requirements.
Tier 2: For growing SMBs and medium-size organisations with approximately 75 to 500 staff the ERP implementation budget is around the $80k to $1M mark. Once again, the project scope and costing will vary significantly on a case by case basis depending on the requirements.
Tier 1: This is the larger end of town and more geared towards an enterprise software option. Business with 501+ staff and $250M+ turnover typically fall into this category.
Conclusion
If you want to get an idea of how much an ERP implementation will cost to your business you need to consider the number of users, Cloud or On-premise deployment, customisations and maintenance costs.
In this infographic, we have provided a breakdown of the indicative ERP implementation cost you can expect according to your business size in terms of the number of users and annual turnover. This may vary significantly depending on your specific requirements and circumstances.
Leverage Technologies have implemented ERP systems for more than 250 businesses since 2005. For more information or if you would like to get an exact estimate contact 1300 045 046 or email info@leveragetech.com.au.
Vittorio Baiocchi Menichelli is Marketing Manager at Leverage Technologies. Leverage Technologies helps companies streamline their operations and increase efficiency through the implementation of Enterprise Resource Planning (ERP) and other cloud-based solutions. Vittorio is passionate about all things marketing, tech and innovation. His goal is to help Australian small and mid-sized enterprises to discover, understand and choose the right technology to drive new efficiencies and grow smart.