ERP Implementations For Australian Subsidiaries Of Multi-National Companies
13 Apr 2018 | by Brett Mundell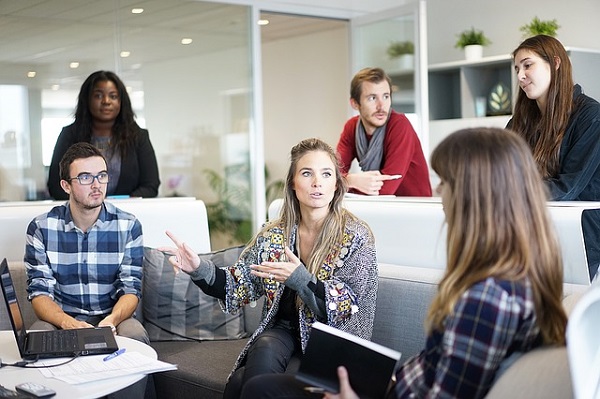 We often have requests from multi-national companies inbound into Australia that want to implement an Enterprise Resource Planning (ERP) solution as part of a global rollout.
The common challenge is that Australian subsidiaries often find themselves caught between two worlds:
a corporate head office that wants to roll out the corporate standard ERP solution and;
the requirement for local support, training and configuration of the ERP solution.
Does this sound familiar?
In this post, we are going to address some of the key challenges that Australian subsidiaries of multi-national companies face when implementing ERP software.
ERP options available for subsidiaries of inbound multi-national companies
Let's provide background information and then look at the options available for multi-nationals.
First of all, being a multi-national does not necessarily mean that the local, Australian office is a substantial organization. Sometimes the local, Australian office, is in start-up mode or is a relatively small subsidiary of a global company.
Either way, the global head office will usually want to standardize on IT systems, including ERP.
The challenge is that the two organizations can have very different requirements.
For example, the global head office might be interested in:
standardising the array of IT Solutions used in the group;
achieving economies of scale;
centralising the support;
facilitating the global rollout through a standardized template solution;
minimising ERP implementation and support risk;
consolidating reporting;
consolidating skill sets;
building internal competencies;
reducing the cost of ownership;
getting better visibility and over-site of subsidiary offices.
Meanwhile, the local (Australian) subsidiary might benefit from:
local support;
local legal and fiscal compliance – GST / BAS etc;
local training;
the ability to influence certain elements of the local implementation;
reporting that is customized or at least configured for local requirements;
The question is – how to ensure that all parties get what they want?
Enterprise Resource Planning rollout for multi-nationals: What's The Best Strategy?
ERP solutions differ with regards to the multi-national rollout strategy.
Some solution providers have a "multi-tier" offering – a mid-market or enterprise solution at the head office and an SME solution for smaller subsidiaries.
Examples of this include SAP. SAP S4 HANA might be used at head office as an enterprise solution, but smaller local subsidiaries might use SAP Business One.
Other ERP providers might only provide a single solution strategy – the same ERP solution at head office and subsidiary.
The choice of localized solution for your subsidiary offices will depend on the size of your subsidiary offices, the complexity of requirements and global rollout strategy.
Assuming the ERP product selection part of the equation has been answered by head office – let's focus our attention on the methodology and structure for the local Australian subsidiary.
Winning methodologies for implementing an ERP software solution for a local subsidiary of a multi-national company
There are different methodologies for implementing Enterprise Resource Planning Software for subsidiary offices of multi-national companies:
Local office runs the entire ERP implementation
Using this ERP methodology, the local subsidiary runs the entire process with little input from the head office.
Head office might provide basic input and learnings from other global implementations but the local office sources a local implementation partner and gets the job done locally.
Advantages
Disadvantages
The ERP implementation will cost more as there are no or limited economies of scale;
Limited learnings from previous ERP implementations can be leveraged for better results;
The corporate structure is not followed. This makes global support and resource swapping more difficult;
Riskier implementation as the local, small office is trying to implement an ERP solution without the support and structure of the head office.
Head office runs the entire ERP implementation

In this scenario, a global partner or an internal competency centre runs the entire implementation. There is little or no involvement from local vendors or implementation partners.
Advantages
Low cost to implement;
A standardised ERP solution is rolled out;
Low risk and reduced timeline to implement the ERP software;
Corporate standards are adhered to.
Disadvantages
Local ERP support is not available;
No technical support at Australian local time for the subsidiary;
No local ERP provider to look after the Australian localization of the ERP software (GST / BAS etc.);
The local team of the subsidiary may feel as though they have not been involved in the implementation process – this can lead to a lack of buy-in for the rollout of the new system.
Hybrid ERP implementation model
This implementation methodology uses elements from both implementation structures referred to above.
What we want to achieve is a mixed model implementation where we consider the advantages and disadvantages referred to above and we look to utilize the corporate structures and experience whilst providing a level of autonomy and "localization" for the Australian subsidiary.
Using this implementation model the corporate head office looks after the core elements of system design, broad system scope, reporting, data conversion templates and core elements of system configuration.
The local, subsidiary works with a local partner to work through their specific requirements. Examples of local requirements include user support and training, legal and fiscal requirements, specific local reporting requirements and any configurations required for the subsidiary office.
Using this hybrid model, communication between the local implementation partner and the overseas head office is important as the two organizations will take a collective responsibility for the successful delivery of the ERP system.
Conclusion
Rolling out an ERP software solution can create efficiency gains and opportunities for further growth. However, when it comes to choosing and implementing the system, finding common ground between head office and local subsidiaries can seem challenging.
In summary, there are no right or wrong answers to the question of Enterprise Resource Planning implementations for small to medium sized subsidiary offices as there are different solutions and methodologies to choose from.
Choose the model that best fits your organization's requirements, structure and culture to guarantee success.
Are you a multi-national or local Australian subsidiary looking to implement a new ERP system? Let us know your questions, challenges and goals by leaving a comment below!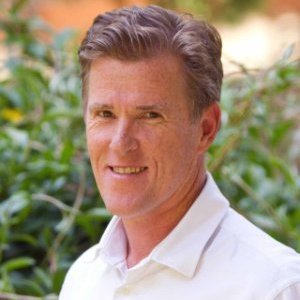 Brett has more than 20 years of business software sales and company management experience. Brett has been involved in more than 300 ERP projects. His passion is customer satisfaction, making sure every client is more than just satisfied. Brett wants our customers to be driven to refer their friends and peers because we offer the best services and technology available and because we exceeded their expectations.