7 Beginner Questions About ERP Answered
28 Mar 2019 | by Brett Mundell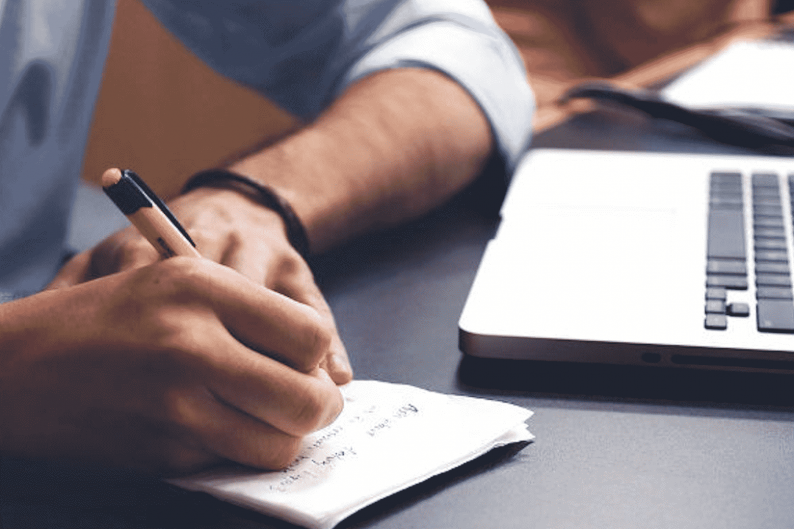 If you're not really sure what ERP means or why it matters, this post is for you.
There's a lot of jargon, acronyms and initialisms in the business world: it's easy to lose track. Maybe you've heard the term ERP used in relation to managing a business and wondered, 'what exactly is an ERP?'.
For people new to the concept, we answer seven of the most common questions about ERP to save you time searching the web:
1. What does ERP stand for?
ERP stands for Enterprise Resource Planning.
Enterprise Resource Planning refers to a process of organising and managing all the resources and activities that help a business function, through an integrated system. You'll almost always hear the term ERP in the same breath as 'system', 'software' or 'solution', because Enterprise Resource Planning is achieved through the application of software and associated technologies.  
2. What is the purpose of ERP systems?
ERP systems exist to bring daily workflows, tasks and data from various business functions together into a coherent whole. The software helps to link and standardise processes and makes information available across all parts of a business, to inform related activities and allow for high-level consolidation, analysis and reporting.
In business, there's a lot of emphasis on setting a strategy so that you can make plans with a clear end point in mind. This idea recognises that although you may have different people working on different tasks in different parts of an organisation, collectively you're working towards a common goal.
But how do you coordinate the practical, day-to-day flow of tasks, materials, information and procedures involved, especially when your business has grown in size and scope—or operates across multiple business entities, several stages of a supply chain, numerous branches and warehouses, or multiple countries?
Traditionally, different departments or business functions create and use their own systems, and store their own information separately—whether that's on paper, in spreadsheets, or bespoke software. But this ignores the fact that each part of a business is dependent on the others in order for an entire enterprise to operate well.
That's especially true when complex structures or processes are involved. As your business gets bigger or more complicated, it gets harder to gain a complete picture of how each aspect of the operation contributes to overall performance, and to communicate effectively across teams.  
That's the reason that ERP solutions were created. In the very early days, ERP systems were mostly used by large manufacturers looking to coordinate and plan the required resources for each stage of production. Now they are used by businesses in all kinds of industries that want a more unified approach to managing their core business functions.
[FEATURE ARTICLE – A Brief history of the ERP]
3. What does an ERP system do & how does it work?
An ERP solution is sophisticated software that, when successfully implemented, should make it easier to manage workflows, collect and share information, and make insight-driven decisions.
You have a choice of how to deploy and implement your ERP system, whether that's on-premise, in the cloud, or via a hosted, private cloud. Modern ERP systems make it simple to adopt a cloud-first, SaaS subscription model where your business pays by-the-month and benefits from real-time data, true mobility, data security without the hassle of maintaining a server, and automated updates to ensure your software is always current.
ERP systems are not the kind of software where you can sign-up and start using it straight away. They need to be configured for your specific business requirements and reporting needs. While you may choose software from a particular vendor, many businesses work with a re-seller or implementation partner (like Leverage Technologies, a highly-awarded and experienced partner working with vendors including MYOB, Sage, and SAP) to guide them through the implementation and make custom modifications.  
Typically ERP systems use one database to store and share information across the whole business. Most systems are modular, with a variety of different modules that cater to different business functions or activities, such as accounting and finance, inventory management, customer management, production, business intelligence, and HR. Modules are designed to work seamlessly together. Add-ons and complementary applications can be integrated where necessary.
Employees can be given access to some or all modules or specific functionality, with different permission based on their role and responsibilities.
In addition, newer ERP systems apply technologies including AI and machine learning to automate processes and eliminate some repetitive, manual tasks, as well as analyse data to help you forecast and plan with greater precision.
The interconnected nature of an ERP means that information about a customer is available across the business as a person moves through their buyer journey: from adding them into the system as a lead, the progress of their order, through to managing returns and warranties, and reporting on aggregated sales and profits at the regional or national level. Similarly, every stage in the life cycle of creating and delivering a product can be seen, tracked and analysed to improve your purchasing, quality assurance, cost management or supply chain efficiency.
4. What's the difference between an ERP and a CRM or Accounting software?
A Customer Relationship Management (CRM) system focuses solely on that specific aspect of your business—managing your sales funnel, customer journey and marketing efforts. An accounting program helps you balance the books, manage payroll and invoices and some reporting.
Both systems are useful in their own right, but are designed to manage isolated aspects of your business. On the other hand, an ERP system can include both of these areas of functionality (and much more) and ensure that information can be easily shared between them.
Once a customer is created within an ERP system, all of your interactions, orders, balances and dealings with that individual or organisation is linked across every part of your system. For instance, when someone in the sales team adds a customer's details and includes attributes like their location, that information will flow through and allow your CFO to generate accurate reports by sales region that help the business analyse profitability.
Accounting and finance functionality is usually a fundamental inclusion in an ERP solution, because data from across the business is required for your business to create accurate, consolidated financial reports, and to gain clarity about overall costs, margins, and the performance of different teams, processes and product lines.
5. What are the benefits of an ERP?
High-level visibility and the ability to manage processes across your whole enterprise are the key benefits of an ERP system.
Greater visibility of what is happening allows you to identify bottlenecks, cost blowouts, and inefficiencies—plus it gives you a better vantage point to see opportunities to grow, enter new markets or develop new products and services.
An ERP system can help you answer questions like: Who are my best customers? Where am I losing money on dead stock? What product lines are most profitable?
Integrated systems and data means there's less room for error, smoother workflows, and less effort required to aggregate information so reporting becomes faster—with instant access to a lot of key data via intuitive dashboards.
6. Do I need an ERP?
The top three misconceptions about ERP systems is that they're only for large businesses, or only for manufacturers and that they are too expensive. We break down these myths in detail in a previous post.
The fact is, your need for an ERP will be driven by the problems your business is currently experiencing in terms of information silos or inaccurate record-keeping, poor productivity due to manual processes, lack of coordination across your supply chain, and lack of consolidated financial reporting.
For many businesses on a growth trajectory, the cost of not implementing an ERP is the real concern because their current disparate systems are holding them back. Are you displaying any of the seven ERP readiness signs?
These problems can impact small to medium businesses just as badly as large businesses. The return on investment when your business is firing on all cylinders can more than justify the expense of a modern ERP system (particularly given that you can pay monthly using operational budget).
Implementing an ERP solution does require time, a significant investment, and project management muscle within your organisation. Learn more about what you should consider and the kinds of questions we ask new clients to determine their readiness.
If you think you do need an ERP solution, take your time and choose wisely.
[LEARN MORE – Your 2019 ERP software selection guide]  
7. How much does an ERP cost?
The cost will vary depending on the software you choose, the functionality you want, how you deploy the software, your configuration needs, number of users, and other factors unique to your business.
We've created an indicative reference price chart that you can use to scope the size of your ERP project and allocate a tentative budget based on the size of your organization (employees and turnover).
A few bonus answers about ERP!
Another query many people have is who uses ERP? What kinds of companies and what kinds of software? Here's a few case studies of real businesses that use ERP systems that you might find helpful:
Still have more questions about why an ERP system is important, its main characteristics or functional areas? Our expert team would be happy to help: call 1300 045 046 or email [email protected].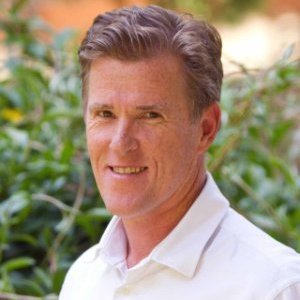 Brett has more than 20 years of business software sales and company management experience. Brett has been involved in more than 300 ERP projects. His passion is customer satisfaction, making sure every client is more than just satisfied. Brett wants our customers to be driven to refer their friends and peers because we offer the best services and technology available and because we exceeded their expectations.