A Brief History of ERP and the Impact on Business (2018) INFOGRAPHIC
13 Feb 2018 | by Brett Mundell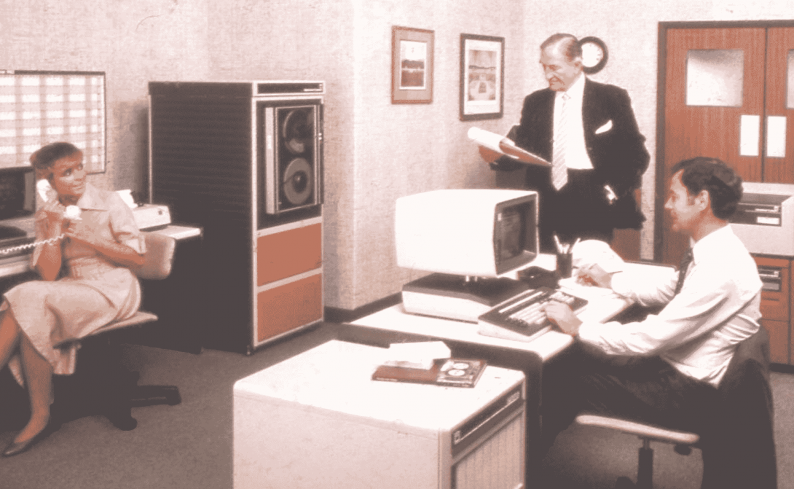 In this post, we are going to explore the ERP history and how this has impacted the way businesses operate.
Enterprise Resource Planning has evolved dramatically over the years. From basic Material Requirements Planning to Business Intelligence and forecasting, the change has been exponential.
This has impacted the way businesses operate, allowing a single integrated platform to manage all aspects of the operations and create a competitive advantage at scale.
ERP history and the impact on business
To learn more check the infographic.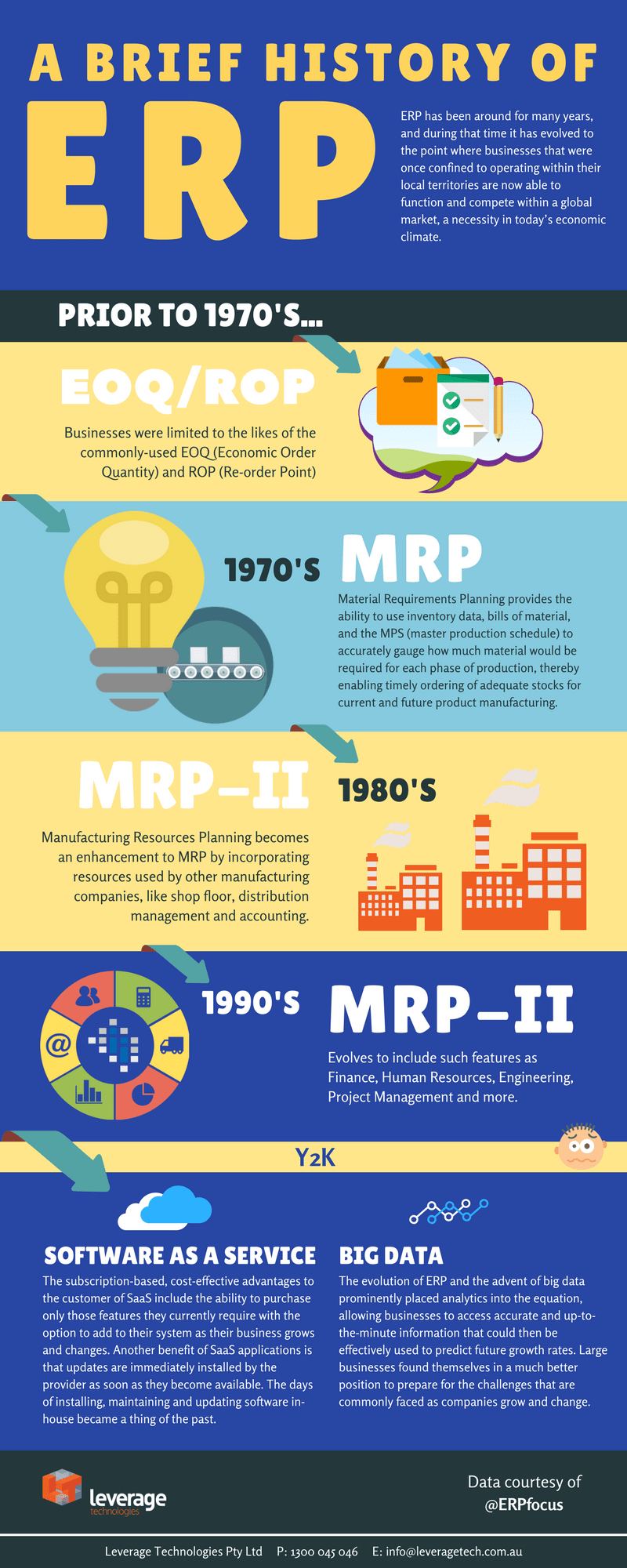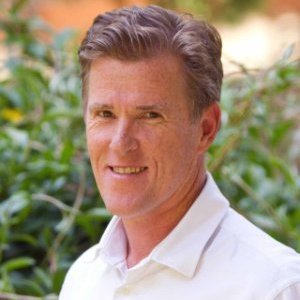 Brett has more than 20 years of business software sales and company management experience. Brett has been involved in more than 300 ERP projects. His passion is customer satisfaction, making sure every client is more than just satisfied. Brett wants our customers to be driven to refer their friends and peers because we offer the best services and technology available and because we exceeded their expectations.