A Brief History of ERP and the Impact on Business (2018) INFOGRAPHIC
13 Feb 2018 | by Vittorio Menichelli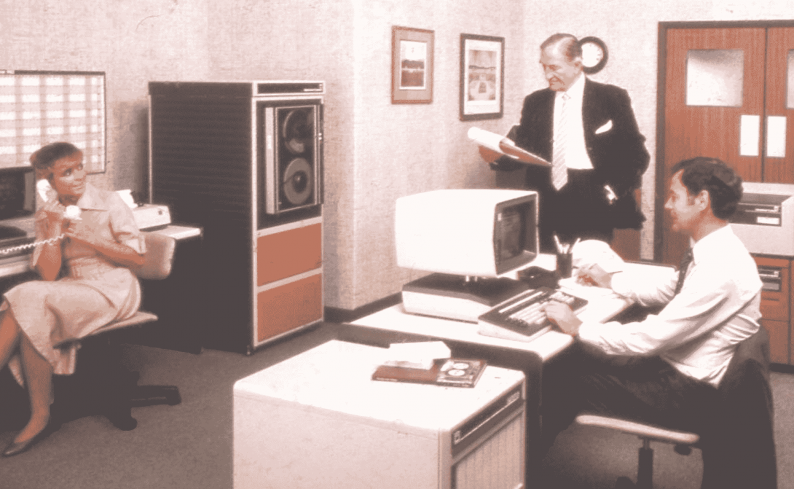 In this post, we are going to explore the ERP history and how this has impacted the way businesses operate.
Enterprise Resource Planning has evolved dramatically over the years. From basic Material Requirements Planning to Business Intelligence and forecasting, the change has been exponential.
This has impacted the way businesses operate, allowing a single integrated platform to manage all aspects of the operations and create a competitive advantage at scale.
ERP history and the impact on business
To learn more check the infographic.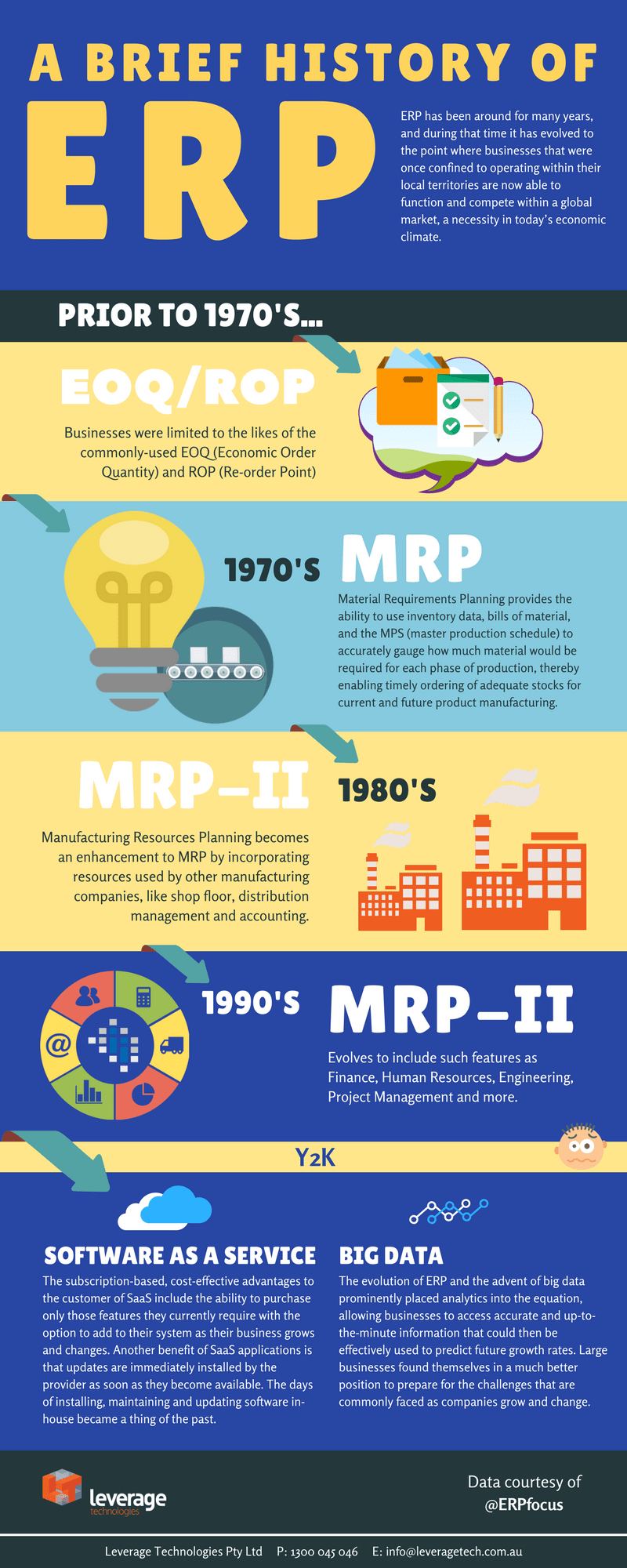 Embed This Image On Your Site (copy code below):

Vittorio Baiocchi Menichelli is Marketing Manager at Leverage Technologies. Leverage Technologies helps companies streamline their operations and increase efficiency through the implementation of Enterprise Resource Planning (ERP) and other cloud-based solutions. Vittorio is passionate about all things marketing, tech and innovation. His goal is to help Australian small and mid-sized enterprises to discover, understand and choose the right technology to drive new efficiencies and grow smart.