Caution required: Key consideration before choosing an ERP software
06 Mar 2019 | by Brett Mundell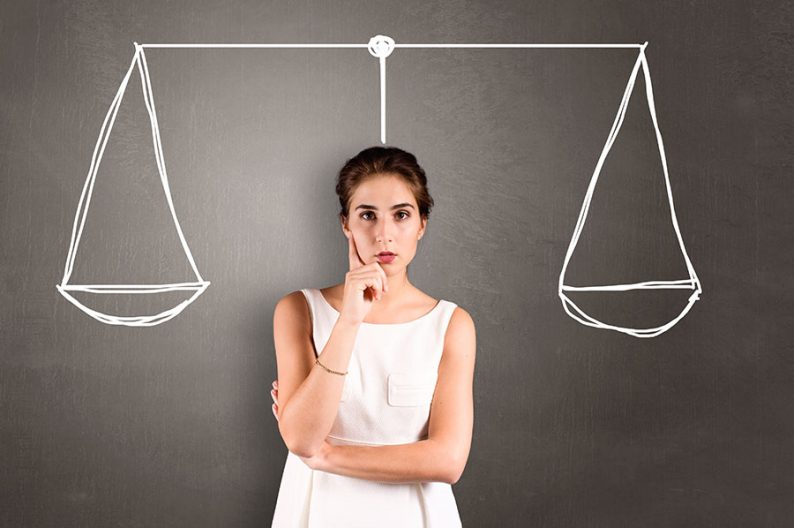 Don't let short-term thinking force you into a bad decision when it comes to choosing and implementing an ERP solution. We explain why the decision requires forethought.
Implementing a new Enterprise Resource Planning (ERP) solution or upgrading your legacy system is a big move.
It also has the potential to make a big difference in your business. Unified systems help you to centralise data, improve workflows and cash flow, understand performance and continually innovate to better service customers.
But how do you know if, and when, you need to invest in the feature-rich capabilities that modern ERP software can offer? And why is it seemingly such a big, costly and time-consuming project?
Two key things to keep in mind when you're considering a new ERP solution
Before you take the plunge or even start your research, let these two concepts sink in:
An ERP solution is designed to work across every part of your business management processes, customer service, operations, financial management, and reporting. It's a fundamental change to your business. You need to be careful about the software you select.

The providers and methods used to apply new systems will affect your ability to operate in the short and long-term, so it's essential to be thorough in vetting implementation partners. If you

fail to implement your ERP successfully

, it puts your business at risk.
The perception held by many business leaders considering the need for ERP software is that you will hand over your business and that your new ERP provider will simply upgrade you to a new and improved system when the opposite is true.
An effective ERP solution implementation is about customising a system to your needs: to both enhance your current business approaches and help you advance towards a better functioning future. Technology is the enabler—you and your business remain in the driver's seat.
Just because ERP software is first-class, doesn't mean it's right for you
Here's a situation that occurred recently. A business contacted us to consult on their ERP solution and implementation, after becoming uncomfortable with the approach of another provider.
They'd been persuaded by the other consultants, and were leaning towards a particular piece of software and all its bells and whistles, but they weren't 100 percent convinced. Wisely, they sought out a second opinion.
After taking this business through the initial stages of our consultative approach, I had to be honest—I wasn't sure they were ready to implement the functionality that had been suggested or even the specific solution they had been sold on.
It's not because the software wasn't high quality: it was. It's not because I wanted to contradict the other consultants. I'm in the business of helping people embrace ERP solutions, not turning them away.
But…I gave them that feedback because adopting an ERP that isn't right for your business and doesn't have an excellent chance of successful implementation is a recipe for disaster.
How do you determine your readiness and the right ERP system?
Even if you're a technologically savvy leader, you'll probably only implement a new ERP system once or twice in your career. Our team does this work day in, day out.
So let me share with you some aspects of what's practically involved in our consultation process.
When a Leverage Technologies consultant sits down with a new customer, we ask a lot of questions. It's not a grilling, just an in-depth conversation.
We're positive and enthused about helping you, but we're also pragmatists and we need to get a clear idea of your business needs; budget; how your project aligns to our skill set and work we've done previously; and your internal resources and readiness to implement.
Some questions will be about your overarching structure and complexity, like:
How do you organise teams and divisions?

Do you have an overseas presence?

How many offices and companies, brands, legal entities and ABNs do you have?
Some questions will relate to how you manage finances, such as:
Do you do a lot of inter-inter-company trading?

Do you need consolidated reporting?

Do you trade or purchase in different currencies?
Of course, many questions will be about the day-to-day operational needs of your business that must be supported by functionality within the ERP solution. Our consultants might ask 10-20 questions per business function, depending on your industry and scale.
For example, let's say you have a service department. We'd clarify if your service to clients includes technicians that are often on the road and therefore mobility is essential. Do you need to be able to schedule their time? Are you thinking about geotagging your service vehicles and need the ability to track that? Is the service you offer reactive or pre-emptive, in-warranty or out of warranty—and how must the system support that?
[FEATURE ARTICLE – Your 2019 ERP software selection guide]
ERP selection puts your business under the magnifying glass: don't get burnt!
Asking these questions and having an honest discussion about the role technology will play, can expose gaps in your current management approaches, policies and procedures.
A business that's still reaching maturity, or has a team that's so flat out they can't manage daily workloads, probably isn't fully prepared to undergo a comprehensive digital transformation.
Granted, no business brings a perfect set of internal processes to the table. Our consultative approach allows us to add value, identify easy-fixes, and refine existing approaches through digital tools—that's what we do best.
Achieving the ERP system your business deserves requires in-depth understanding to inform a rigorous software selection process; internal resolve and project management muscle; and an implementation partner with the experience and methodologies to tailor a solution for you and implement it with care.
It doesn't take an in-depth discussion to get started—get obligation-free advice from one of our friendly consultants today. Call 1300 045 046 or email [email protected].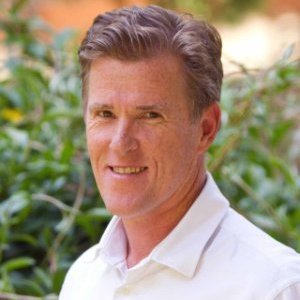 Brett has more than 20 years of business software sales and company management experience. Brett has been involved in more than 300 ERP projects. His passion is customer satisfaction, making sure every client is more than just satisfied. Brett wants our customers to be driven to refer their friends and peers because we offer the best services and technology available and because we exceeded their expectations.