7 Things You Should Be Looking For In A Modern ERP Solution
15 May 2018 | by Brett Mundell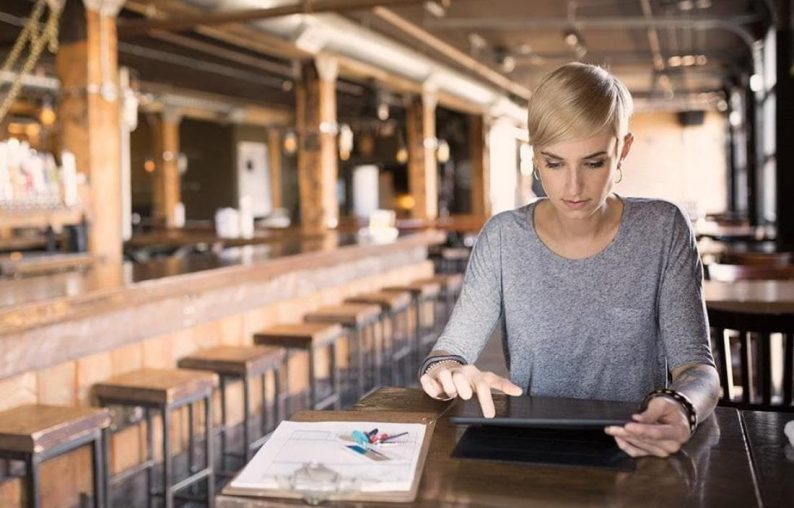 Disruptive technologies that were once seen as "ideas" are today a reality for many businesses.
Given the advancement of these new technologies over the last few years, if we look at how Enterprise Resource Planning has evolved, one thing is clear – the ERP world has changed!
Cloud, Mobility, Artificial Intelligence (AI) and the Internet of Things (IoT) to name a few. What impact is this having on ERP and how do you make sure that you take advantage of these technology shifts when the time comes to implement or choose an ERP software for your business?
Here is a short video on what to look for in modern ERP software.
Riding the wave of innovation in ERP
Firstly, a technology that doesn't translate into meaningful change and associated advantages for your business is absolutely pointless!
You need to make sure that Cloud, Mobility and AI have a positive impact on your ERP solution by providing real business benefits.
Assuming we are in agreement that these technical changes will lead to business benefits and should be taken into account when choosing an ERP, let's focus our attention on what we should be looking for in a modern ERP software.
Fit for purpose. Let's start by making sure that we choose an ERP solution that is a good fit for the business. This requires an analysis of multiple components:
Budget – can you afford the solution?
Does the solution that you are planning to implement offer the required functionality to help run your business better?
Make sure you cover all functional requirements (financial, operational, manufacturing, CRM) during a scoping exercise.
Internal muscle. Do you have the internal muscle to implement ERP? If you want to learn more about why you need "internal muscle" to implement and maintain an ERP solution, check this blog post.
Web-based technology. Sounds obvious and it is! Your Cloud-Based ERP solution should have web client technology to allow access from anywhere, anytime via any device.
Mobility. Apps and web client access are critical to give the user a consistent user experience across any device. You should be able to log in via mobility apps or the web from your phone, tablet or pc.
Support. It goes without saying that you will require an ERP partner that offers great support. Without a strong support partner, you might encounter challenges for your day-to-day ERP users and long-term ERP optimisation strategy.
Upgrades. Upgrades should be included as part of your cloud solution. If you are not going with a cloud solution, then find out more about future upgrades. Things like frequency, costs and potential disruption to your day-to-day operations should be taken into account. Technology is moving at a more rapid pace than ever before so make sure that your ERP provider can offer technology enhancements to give your business the competitive edge that you are seeking.
Cloud. The team at Leverage Technologies has written several blogs on the subject of Cloud ERP vs On-Premise ERP. There is no right or wrong answer except to say that more and more companies are moving their ERP solutions to the cloud for all the reasons we know about – lower costs, scalability and access to computing power to provide a more agile environment. Ultimately leading to an easier deployment and maintenance of your ERP system.
Conclusion
New technology shifts are making it easier to do business and are providing a competitive edge for organisations that embrace change.
Current technology trends that will provide a competitive advantage include Mobility, Cloud, Artificial Intelligence, IoT and Big Data analytics.
Make sure you are positioned to take advantage of these technologies by having a modern, technology-ready, ERP platform.
Modern ERP solutions can help you run a better business. Invest in the right ERP solution and take advantage of a world of new technology that will provide your business with real day-to-day benefits and strategic, long-term opportunities.
For more information or to learn how modern Cloud ERP can help your business grow, call 1300 045 046 or email [email protected].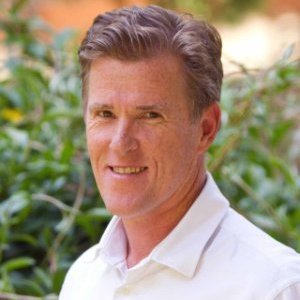 Brett has more than 20 years of business software sales and company management experience. Brett has been involved in more than 300 ERP projects. His passion is customer satisfaction, making sure every client is more than just satisfied. Brett wants our customers to be driven to refer their friends and peers because we offer the best services and technology available and because we exceeded their expectations.