Sage X3: Who Are The Ideal Users?
13 Jul 2018 | by Brett Mundell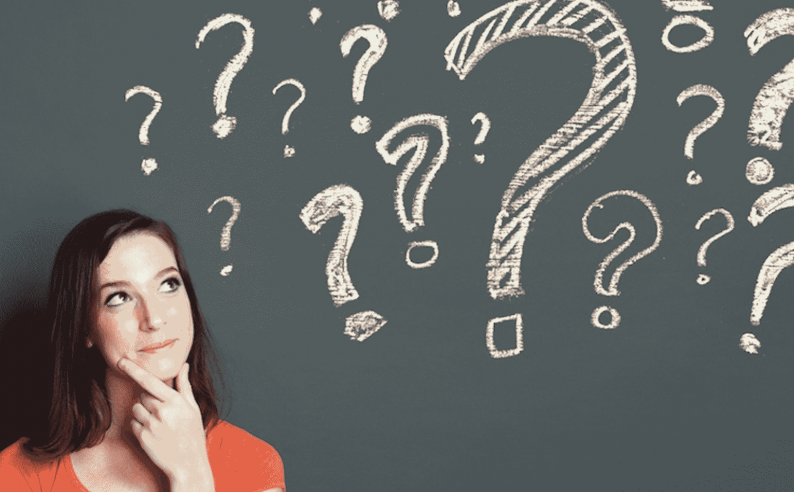 Sage X3 has been defined as the best solution for midsize enterprises that need more from their ERP software without having to spend millions of dollars on "heavyweight" ERP systems.
What does this mean and how can we position the Sage Cloud offering within the spectrum of ERP solutions available to Australian businesses?
In this article, we will be looking at some of the key aspects that make Sage X3 different from any other ERP solution and what the typical user looks like.
What is Sage X3?
In a world where Digital Transformation is the driver for change, businesses need to respond quickly to streamline core processes, create new services, improve user experience, boost productivity and drive innovation. Sage X3 helps businesses do just that by delivering faster, simpler and flexible business management at a fraction of the cost and complexity of typical ERP systems.
The Sage X3 ERP software is highly flexible and customisable to the needs of midsize enterprises, with modules that help you manage your finances, supply chain, production, customers and more.
Let's have a better look at some of the key modules.
Financial Management
Budgets
Enterprise accounting
Fixed assets
Financial reporting and dashboards
Data management, analytics and business intelligence
Supply Chain Management
Purchasing
Inventory management
Sales management
Customer service
E-commerce
CRM
Warehousing & Logistics
Production Management
BOM management
Production scheduling
Shop floor control
Quality control
Project management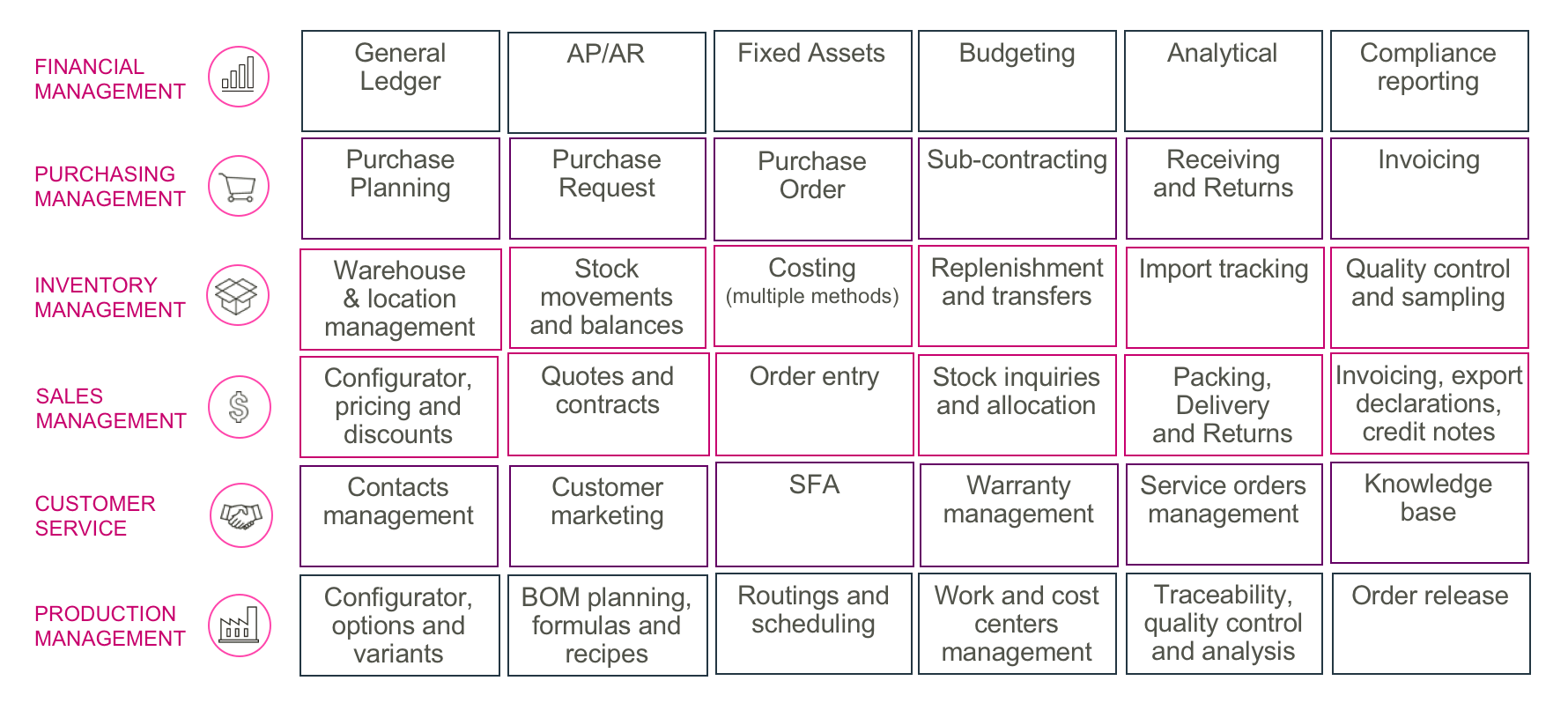 The solution is highly customisable and can be deployed locally or in the Cloud (Amazon Web Services) for increased flexibility and cost control.
Who are the ideal users?
Sage X3 is ideal for businesses with 100 to 2,000 employees that are looking for simpler enterprise management, flexible business processes and faster customer response time.
"Accurate forecasting has enabled us to plan to always have the correct materials available at the right time."
Barry Sher – Universal Paper & Plastics
The system is highly customisable to the business needs of medium enterprises when complexity becomes an obstacle to day to day operations.
Midsize enterprises love Sage X3 because it offers extended capabilities in the following areas:
Multi-language and legislation;
Multi-currency (all currencies);
Multi-ledger, multi-journal;
Multi-company, sites and warehouses;
Inter-company/inter-site transactions;
Multi-level structure/dimensions accounting;
Multiple asset depreciation methods;
Multiple units of measure;
Multiple stock costing methods;
Multiple production methods and mixed modes (ATO, MTO, CTO, MTS, MPM).
Key industries include complex process and discrete manufacturing (including food & beverage manufacturing, chemicals, cosmetics, pharmaceuticals, industrial equipment, fabricated metals, furniture fixtures,…) business services, complex wholesale trade and construction.
In summary, Sage X3 works beautifully for businesses with 100+ employees that are looking for a solution to streamline the increasing complexity that comes with multi-company, multi-currency, multi-warehouse and similar…
Some of the success stories
Sage X3 has helped many organisations transform the way they operate and achieve outstanding results. Here are some examples.
Industry / Operations: Chocolate & Confectioneries
Organisation: Ganong Bros.
Outcome: 100% Return on Investment in one year with Enterprise Management
Testimonial: "We achieved a full return on investment by the end of the first year through labor savings and improved accuracy." Marc Lefebvre, Vice President and CIO
Industry / Operations: Printing Labels
Organisation: Guru Labels
Outcome: 65% faster customer response time and 20% increase of online orders with Enterprise Management
Testimonial: "We achieved a full return on investment by the end of the first year through labor savings and improved accuracy." Nick Lowe, Sales Director
Industry / Operations: Industrial Hinges
Organisation: S&S Hinge
Outcome: 30% reduced inventory costs and faster new customer growth with Enterprise Management
Testimonial: "We've reduced our inventory carrying costs by 30% –that represents nearly $500,000 in cash freed up. Inventory turns are up by 20%. The time to produce a custom quote is down by 75% and we added over 100 customers in one year." Rich Sade, Vice President and COO
Conclusion
Many organisations choose to adopt an Enterprise Resource Planning software solution due to internal growth and increase in complexity. Most times, in a small to medium-size business environment this means outgrowing a basic accounting package and adopting an entry-level ERP solution but for more complex businesses, basic ERP just doesn't do the job.
Sage X3 is the next level up from entry-level ERP software and provides advanced functionalities that can help midsize enterprises streamline the complexity that comes with growth. Multi-company, multi-warehouse, smart production scheduling and much more.
Leverage Technologies is a Sage Platinum Partner and has won some of the most prestigious Sage awards in Australia. For more information, speak to a consultant either on call 1300 045 046 or on email [email protected].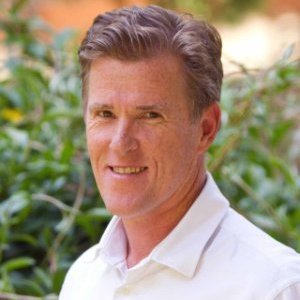 Brett has more than 20 years of business software sales and company management experience. Brett has been involved in more than 300 ERP projects. His passion is customer satisfaction, making sure every client is more than just satisfied. Brett wants our customers to be driven to refer their friends and peers because we offer the best services and technology available and because we exceeded their expectations.