Interpreting ERP Investment Proposals: Are You Comparing Apples With Apples?
03 Jul 2018 | by Brett Mundell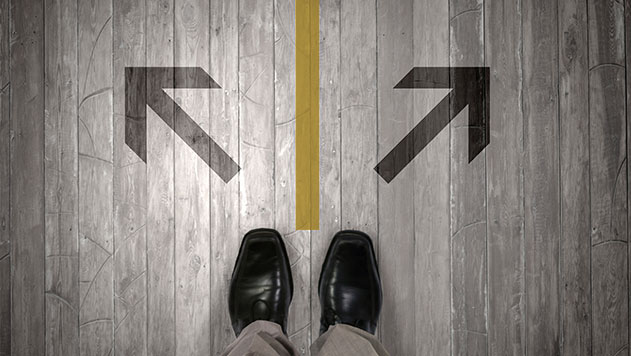 ERP investment proposals can vary greatly even for the same project.
If your business is considering implementing an Enterprise Resource Planning (ERP) solution you might be wondering why there is such a substantial difference in price between the ERP investment proposals provided by different companies.
After all, your business' requirements are unique and clearly defined. So, where exactly does the difference in price come from?
Here is our advice on understanding the differences between ERP investment proposals from various solution providers so to always compare apples for apples when it comes choosing the best fit for your business.
Receiving the perfect ERP investment proposals: It all starts with your requirements
First of all, it is highly likely that you will be considering multiple different ERP solutions and possibly different providers, including resellers and implementation partners of the same solution. Analysing different solutions gives you the ability to compare what's available on the market:
Different user interfaces, look and feel;
Generic vs best of breed solutions;
Different functional solutions;
Alternative implementation and support options;
Let's explore the key reasons why you might get very different proposals, at very different price points from alternative ERP solution providers.
#1. Are you comparing similar ERP Solutions?
ERP Solutions vary greatly in complexity and functional "footprint". The more functional the ERP solution the longer and more expensive (consultancy) will be to implement the solution. Greater "standard" functionality is a double-edged sword – more functionality to use and more to implement.
More functionality requiring implementation will stretch out the time to deliver and will cost more in consultancy dollars to get the job done. Generally speaking, ERP solutions are available in tier one, tier two and tier three markets. Make sure that the solutions you are comparing are fit for purpose (there is a strong functional footprint that aligns closely with your requirements).
If you are not comparing similar solutions you are likely to see a substantial difference in investment required. This is particularly true of implementation pricing which varies vastly between tier one (Enterprise Solutions for large multi-national organizations), tier two (Mid-market ERP) and tier three solutions aimed at smaller businesses. We are often contacted by companies comparing five different ERP solutions, two from the mid-market (tier two) space and three from the small end of the market. This is not comparing "apples with apples". In summary – when comparing investment summaries make sure that you are comparing ERP Solutions from the same "tier".
#2. Implementation methodologies vary greatly
Is the ERP implementation partner offering a fixed price or a "do and charge" implementation? These two different approaches will yield quite different investment requirements. A waterfall approach assumes a fixed scope / fixed price implementation. An agile methodology is a "fits like a glove" build and consult on an "open budget" basis. Two very different approaches that will yield two very different budgets and ERP investment proposals.
#3 Assumptions are being made
When providing a proposal for the implementation of ERP solutions, your implementation partner has to make certain assumptions which will affect the ERP investment proposal.
Some examples of such assumptions include:
Availability of internal IT resources;
Current data formats and the "state" of current data from legacy systems;
Technical experience of team members;
Functional requirements (even after a scope of works there can be some areas that are not 100% clear).
How do the assumptions that your implementation partner makes affect your ERP investment proposal? Let's use data conversion as an example. Data will need to be exported from legacy systems into your new ERP solution. In theory, this is straightforward:
Extract data from legacy solutions;
Put the data into Excel or Excel type templates for "checking";
Use technical data upload routines within the ERP application to upload data and run data integrity checks;
Reconcile the data for accuracy.
Sounds easy and it can be. But, data transfers can also be complicated and affect the pricing of your ERP project. Factors which can have an effect on the consultancy time needed to upload data from legacy systems include:
Number of data sources;
Availability of internal technical expertise;
Status of legacy data (how "clean" is the data);
Are internal resources available for data checking and reconciliation?
How well has data been maintained?
How well do staff members understand the data?
Data volumes;
Data transfer requirements – for legal reasons (for example warranty or traceability requirements).
The answers to each of these questions will have a substantial impact on ERP implementation pricing. If one provider of ERP makes the wrong assumptions, they might provide a very different proposal to someone that has done their homework correctly and understands exactly what is required to convert your data.
A good ERP provider takes into account all of these factors to ensure an accurate investment proposal.
#4. Has the scope of works been correctly reviewed?
Providing an accurate implementation proposal for ERP requires an accurate assessment of scope. Two different providers might have different views on the scope of the project and can provide two very different proposals for implementation.
Conclusion
Many companies have a hard time interpreting the variance in pricing from different ERP proposals. Your ERP investment proposal can vary due to factors such as the solution being scoped, the assumptions of your implementation partners, the methodology being adopted and more.
Correctly implemented ERP solutions provide improved cash flow, increased customer satisfaction and happier team members. Evaluate potential providers and their proposals carefully to ensure that you make the right decision for your business and also make sure that your providers understand your requirements and lay the right assumptions for scoping your project.
At Leverage Technologies, we help Australian businesses find and implement the right ERP solution to grow smart. For more information or to speak to a consultant call 1300 045 046 or email [email protected].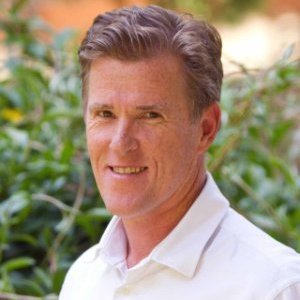 Brett has more than 20 years of business software sales and company management experience. Brett has been involved in more than 300 ERP projects. His passion is customer satisfaction, making sure every client is more than just satisfied. Brett wants our customers to be driven to refer their friends and peers because we offer the best services and technology available and because we exceeded their expectations.