Why are niche products more popular and how can your business capitalise?
03 Jul 2019 | by Brett Mundell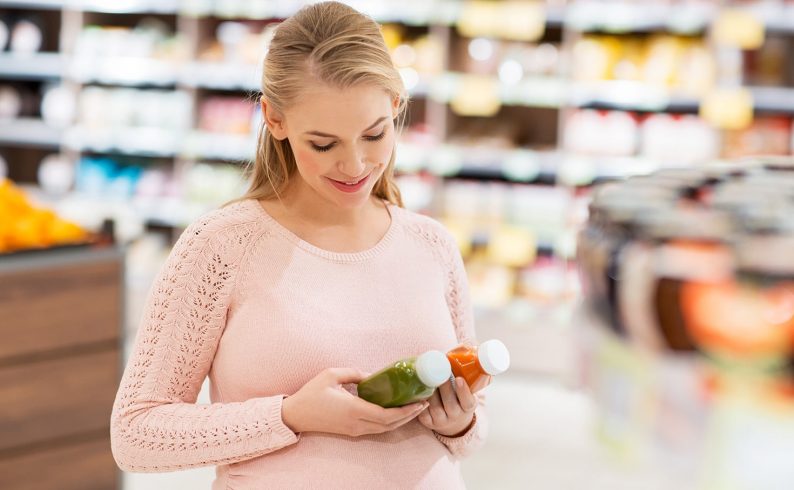 This post examines what's behind the increase in niche markets and what kind of approaches and technologies can help manufacturers and distributors to benefit.
Greater diversity among consumers and savvier purchasing behaviour has implications for businesses that make and sell goods, whether you're selling to retailers or direct to consumers. 
When it comes to niche markets, businesses in manufacturing, food processing and distribution industries need to focus on both products and the experiential component of purchasing. High levels of coordination and clarity are needed across all parts of your business in order to engage and delight a wider selection of customers with the same level of proficiency.
Just how different is today's consumer?
A year-long study of consumers conducted by Deloitte found that changes in consumer behaviour are reflective of a more diverse and fragmented population that has more options available to meet their needs—driven by technology. 
But when it comes to what matters to consumers, the study found, "…consumers still look to value, product, and convenience as the overwhelmingly important attributes while making decisions."
Today's consumer is more educated, more empowered and potentially more overwhelmed than ever before. They have distinct needs, and they gravitate towards businesses that understand and address their needs at the right price point. 
A great example is meal kits: up to 20% of people use meal kits at least once a week because they can satisfy their unique dietary or culinary preferences, they are affordable and reduce the amount of thinking and prep time required to cook.
What does increased fragmentation mean for your business?
Writing for Forbes, Megan Totka posits that as the social fabric evolves and more niches are created, appealing to a niche allows businesses to enjoy larger margins on their products and services.
Using food as the example again, Totka says many businesses are flourishing by appealing to niche preferences for paleo, keto, vegan, coeliac, and organic cuisine because customers will often pay a premium for these products. She says it's also easier and more cost-effective to advertise and personalise offers to niche markets than ever before with digital marketing.
Given the array of choices consumers have, and the competition for their spend, personalisation and customisation are clever ways for businesses to stand apart. Consumers appreciate offers specific to them: a 2017 survey found 80% of people were more likely to do business with a company if they offer a personalised experience.
[RELATED – How technology can improve customer experience in wholesale distribution]
How can manufacturers and distributors capitalise on niche demand?
Catering to demand for specialised products and better experiences can help differentiate your business in the marketplace. That may mean increasing your product portfolio, providing customisable options, as well as personalising and streamlining the customer journey. 
For instance, manufacturers and distributors could explore:
developing configurable product lines to give greater control over finishes or dimensions.

differentiating between budget and high-end versions of products.

packaging items together to cater to niche interests.

introducing more luxurious or sustainable materials/items to appeal to customer values.

providing more detailed and descriptive labelling or sustainable packaging options.

introducing e-commerce channels and online self-service options.
In doing so, manufacturers and wholesale distributors must also avoid potential pitfalls such as:
holding too much stock that you can't keep track of, or won't sell.

making selecting and purchasing products too confusing/frustrating for customers.

wasting resources on customisation options that aren't profitable. 

losing sight of your biggest and most profitable customers.
What's required to successfully evolve? Many growing, mid-sized manufacturing and distribution businesses are turning to technology to help them optimise customer and product management.
[RELATED – 5 Sustainability trends changing the future of wholesale distribution]
An integrated system makes appealing to niche markets easier
Modern Enterprise Resource Planning (ERP) solutions are the go-to for businesses facing complexity in how they market, make, store, sell, and deliver finished goods to both B2B and B2C markets. 
That's because innovative ERP systems are comprehensive: they give you a clear and connected view of your product data, supply chain, production processes, financial position, sales and customer experience and transaction history. 
With the right ERP solution, manufacturers can gain greater control of their lead times, production schedules and ability to deliver on orders, including accurately quoting on configure-to-order products and analysing profit margins on new products. 
Enterprise-wide software helps distribution businesses to link purchasing, sales, stock movement, and cash flow reporting so they can more effortlessly balance inventory levels and meet customer demand with confidence. 
You can also integrate ERP solutions with e-commerce channels, so product data and web catalogues align, and information about online sales flows into your financial management, analytics and reporting tools. 
In helping you operate a more streamlined and data-driven business, ERP solutions can make your business more capable of targeting growing niche markets.
Curious about the potential benefits of an ERP solution to your business? Our friendly team can guide you: contact Leverage Technologies now.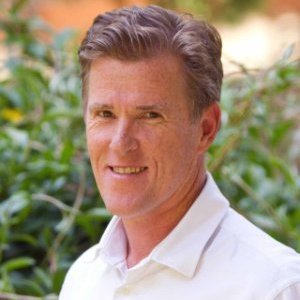 Brett has more than 20 years of business software sales and company management experience. Brett has been involved in more than 300 ERP projects. His passion is customer satisfaction, making sure every client is more than just satisfied. Brett wants our customers to be driven to refer their friends and peers because we offer the best services and technology available and because we exceeded their expectations.