5 sustainability trends changing the future of wholesale distribution
29 May 2019 | by Brett Mundell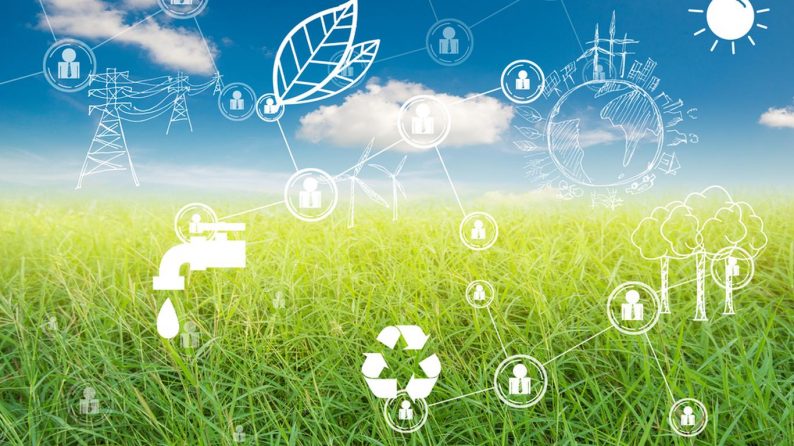 What does an increased emphasis on environmental sustainability mean for wholesale and distribution businesses?
Sustainable practices are becoming a prerequisite for doing business in a world where environmental degradation threatens the stability of global economies and the health and well-being of human populations.
Global supply chains will be shaped in the near future by consumer trends, regulations, and technologies focused on improving environmental outcomes. A new report by environmental disclosure platform CDP shows that large companies with massive purchasing power are demanding more environmental action from their suppliers: in order to push positive change down the supply chain.
How will this affect the way distributors operate? Let's take a closer look at some of the sustainability trends influencing the wholesale distribution industry.
1. Clean, green deliveries with electric vehicles
A drive to reduce greenhouse gas emissions is changing expectations in industries reliant on transport, such as distribution. Your customers and partners are more likely to be looking for ways to demonstrate a lower carbon footprint—that puts pressure on maximising the efficiency of delivery processes and creating a more eco-friendly fleet.  
In the lead-up to the election, the Australian Logistics Council (ALC) highlighted enthusiasm in the logistics sector around the greater adoption of electric vehicles—for the environmental outcomes, but also operational and cost advantages.
For instance, IKEA Australia recently announced a commitment to use only electric vehicles (EV) for all of its operations and services by 2025 as part of a broader goal to reduce more greenhouse gas emissions than the IKEA value chain emits to become 'climate positive'.
2. Warehouses with a smaller footprint
Reducing costs and demonstrating environmental credentials is easier when your operation is leaner, runs well and uses space more effectively. For those reasons, vertical and multi-storey warehouses will become more common.
According to CBRE, the ability to save on occupancy costs and meet the demand for fast delivery means that multi-storey warehouses in central locations close to customers offer a competitive advantage. Reducing physical land use and delivery distances also reduces emissions.
Similarly, vertical warehouse systems and lift technologies—which allow products to be stored using the full height of a warehouse—maximise space utilisation to reduce energy consumption.
3. Smart packaging to enhance products' lifecycle
Global consultancy Deloitte released a report in 2018 on innovative 'smart packaging', which revealed the enormous potential for clever packaging to create value and improve sustainability.
Packaging that uses advanced materials or embedded technologies like sensors, barcodes, and RFID chips can be used to reduce the environmental footprint of products throughout their lifecycle—such as by reducing spoilage and wastage and improving traceability and inventory management.
In addition, smart packaging can help facilitate more sustainable disposal or reuse methods. They cite the example of using technology to cleanly separate labels from plastic containers, to reduce the amount of adhesive residue and enable higher quality recycling.
4. Eco-conscious product lines
Doing more to protect the planet is a real driver of purchasing behaviour, and will necessitate changes to your procurement processes and product lines.
Health and environmentally-conscious consumers that adopt plant-based diets and want more 'natural' ingredients are changing the product mix in the food and beverage industry. Consumers are also more likely to read labels and reject unsustainable ingredients like palm oil.
An awareness of the true impact of fast fashion is prompting retailers like The Iconic and H&M to develop specific sustainable product lines.
5. Sustainable packaging and the circular economy
Research from Mintel indicates Australians prefer to buy products sold in eco-friendly packaging (32%) as well as produced using sustainable sourcing methods (34%). As many as one in three Aussies said it was important for a brand to be sustainable.
In Australia, governments at all levels have committed to a target that all Australian packaging should be reusable, compostable or recyclable by 2025 in light of China's ban on imported plastic waste.
Manufacturers and retailers will be keen to increase recycled content and support consumers to reuse and recycle products more easily—and distributors that support these goals will be well-placed to succeed.
How can wholesale distribution businesses remain relevant and sustainable?
To reduce costs, address environmental risks and maintain a strong reputation, wholesale distribution businesses need to get serious about operational efficiency and adaptability.
Staying ahead of the curve and enabling a sustainable supply chain puts the onus on distributors both small and large to develop systems and approaches that:
make better use of resources and contribute to reduced waste.

proactively address environmental risk and manage compliance.

facilitate consumer demand for purchases to be green, clean and ethical.
The adoption of innovative and integrated business systems, such as Enterprise Resource Planning (ERP) software, is increasingly a must-have—especially for growing, mid-market businesses with complex networks and processes.
The right ERP solution provides distribution companies with a solid foundation for identifying and coordinating business-wide improvements that reduce cost and waste while optimising workflows, compliance, inventory management, and customer experience.
We've helped many Australian wholesale distributors to embrace better practices by adopting an ERP solution—we can help you too. Call 1300 045 046 or email [email protected].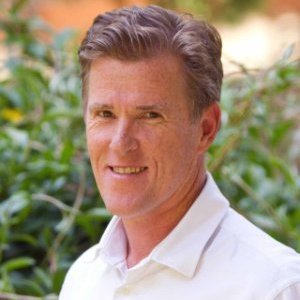 Brett has more than 20 years of business software sales and company management experience. Brett has been involved in more than 300 ERP projects. His passion is customer satisfaction, making sure every client is more than just satisfied. Brett wants our customers to be driven to refer their friends and peers because we offer the best services and technology available and because we exceeded their expectations.