Enterprise mobility is essential for survival, but not enough on its own
04 Feb 2020 | by Brett Mundell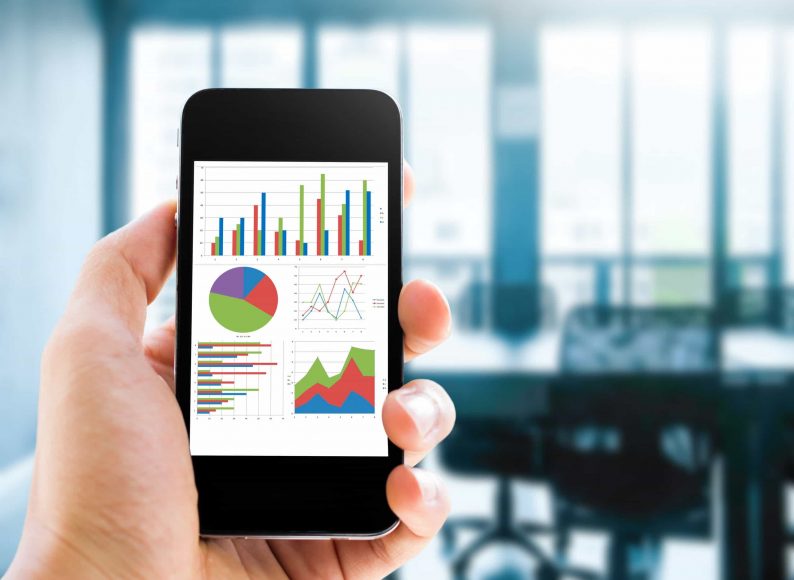 Empowering your team to work from mobile devices is imperative: we explain why your enterprise mobility strategy should focus on integrated business systems. 
Mobile phones are almost ubiquitous, yet not all businesses are taking advantage of mobile ways of working. If you're looking for an edge in business you should seek to leverage mobile and cloud computing to allow your team to get work done regardless of their location. 
Mobility offers greater flexibility and means your team can be more responsive to both customers and colleagues: all of which adds up to increased productivity. However, remote access to data from multiple devices should be coupled with a strategic and security-conscious approach to how you manage and share information within your business.  
Your team is mobile-savvy: time to connect at work
A comprehensive, global study of mobile usage that included polling a representative sample of more than 2,000 Australians, found that 89 per cent of Aussies own a smartphone and 70% use them for business purposes.
Additionally, 76% have access to a laptop, 43% a tablet, and almost 10% a smartwatch: plus the increasing affordability of data and the new 5G network is likely to see continued strong mobile usage in all spheres of life.  
All kinds of employees and organisations can benefit from mobility. A study that analysed Australia's future skills needs showed that more than 90 per cent of the current workforce will need basic digital literacy (using technology to communicate and find information) to perform their roles in a digitally-enabled economy.
The convenience and productivity benefits of mobility are enormous. It's no wonder then that 90 per cent of Australian businesses rank a connected workplace in their top priorities.
True connectivity requires more than just mobile access
New ways of communicating driven by mobile technology are changing workplaces. Business is actively adopting online collaboration, social networking, and instant messaging tools for teamwork purposes. 
But it's important to remember that disjointed processes and bottlenecks within your business don't magically disappear just because employees can connect more easily from any device. 
Deloitte's 2018 Human Capital Trends report showed that while 71 percent of people think new communication tools improve personal productivity, many were concerned about whether they drive overall productivity. 
"Our research suggests that in today's networked organisations, a combination of technology, physical space design, new leadership approaches, and new work practices must all come together to achieve this goal. This requires collaboration between HR, IT, and the business to build an integrated, customised work environment."
Mobility needs a holistic framework for success
Your approach to mobility should be considered as part of an overall digital business strategy. 
To stay ahead in an evolving business world, you need to invest in smart business systems that support your team to interpret and apply information—enabled by technology, including mobile devices. 
Enterprise mobility will be more effective if you've carefully considered the systems that underpin how data is captured, stored, analysed and shared across the inter-connected parts of your operation.  
Centralised and systematic business management is needed to ensure that mobile workers are accessing accurate information and data flows smoothly between business functions. Adopting an Enterprise Resource Planning (ERP) solution is a clever move for many small to mid-market companies that are growing rapidly and want to create a high-performing, mobile workforce.
[RELATED – Here's why you need a digitally-savvy supply chain workforce] 
Modern ERP solutions are truly mobile-friendly
ERP solutions of the past had a reputation for being unwieldy. Modern, cloud-based systems allow for access anytime and anywhere: they're built on the latest technologies to ensure genuine usability across different screen sizes and mobile devices. 
Practical applications of an ERP solution with mobility includes mobile stock management in the warehouse, allocating jobs to service technicians, enabling the sales team to service customers in the field, and giving C-suite executives access to analytics on the run. 
Leading ERP solutions are an excellent foundation for a mobile workforce because they create a single source of truth, make data available in real-time, streamline processes, eliminate tedious tasks through automation, and provide insightful dashboards and business intelligence tools.
How to roll-out mobility successfully
Don't simply assume that the introduction of mobility will be an instant success. As with the introduction of any new technology into your business, it's important to follow a structured approach: plan and map out the journey to guarantee success. 
Start by analysing and documenting the business requirements and anticipated benefits from moving to a mobile, connected enterprise. Interview team members, such a sales team members that meet regularly with clients, in order to understand:
How tasks that are currently manual or not mobile-enabled can be improved with the introduction of mobility. 

How the introduction of mobility can improve customer experience, e.g., interactions with clients during an on-site visit.
Ask questions like:
What sort of information are your clients requesting on a regular basis?

What information (at your fingertips) would help you better engage with your customer, sell more and provide better customer service?

Is the user confident using mobile technology? 

What is the user's preferred technology framework – smartphone, tablet, notebook etc.?

Does the salesperson operate in areas that have weak or limited internet access? As such, is offline replication required? 

Does the salesperson foresee any challenges or negative feedback from clients with the introduction of mobility?
During this evaluation and planning stage, you should consider the required data flows and functional requirements to make mobility a success. For example, if the sales team are of the view that customers will want instant access to pricing and stock availability information, then a key consideration is making this information available to the sales team from a mobility device. 
This relies on real-time integration to your companies' ERP solution – for inventory, pricing and available to promise information. These data flows need to be mapped out and tested. 
Consider the challenges associated with the introduction of new technology, map out potential roadblocks and solutions to overcome any potential issues.
Start with the roll-out of small test cases by engaging with small teams (initially) to test the introduction of mobility. Whilst in a testing (user acceptance) phase — analyse usability, processing time, processing accuracy and sales/customer feedback. This allows you to refine the process before rolling out the technology to your broader user base. 
If you want to benefit from mobile work, create a more unified, secure and scalable environment by choosing an ERP solution that supports mobility. 
Interested in a more integrated, mobile approach to managing your business? Call 1300 045 046 or email [email protected].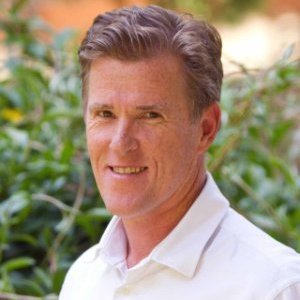 Brett has more than 20 years of business software sales and company management experience. Brett has been involved in more than 300 ERP projects. His passion is customer satisfaction, making sure every client is more than just satisfied. Brett wants our customers to be driven to refer their friends and peers because we offer the best services and technology available and because we exceeded their expectations.