Here's why you need a digitally-savvy supply chain workforce
23 May 2019 | by Brett Mundell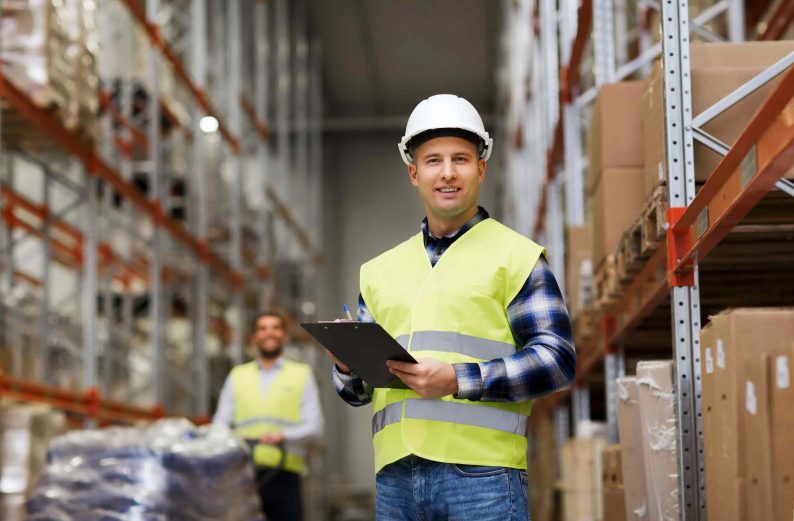 This post explores the importance of empowering your employees to achieve success in a digital supply chain.
Your business needs to adapt to succeed in a digital era. But it's not just about new business models, online platforms and emerging technologies. What you make or sell—how you deliver value in a digital supply chain—arises from the convergence of people, processes and technology.
When we say businesses need to change, we're talking about people too. Every new approach, tool or system you introduce needs to be managed or used by human beings.
That's why one of the most pressing concerns for businesses of all sizes in manufacturing and distribution must be how innovation will impact your workforce. That includes your ability to find and develop talented people, and create an engaged and unified team that works collaboratively towards an ever-evolving vision.
Are you doing enough to enable your team to excel in a digital supply chain?
A report released in May 2019 titled Transforming Australian Manufacturing: Preparing businesses and workplaces for Industry 4.0, proposes a range of initiatives that support lifelong learning and skills development throughout a worker's lifecycle in the industrial value chain.
According to the report, manufacturing and distribution workplaces will become more digital across every role. Digital literacy will be vital: "Workers will need to have the skills to make decisions and solve problems in this environment, understanding how data, systems and machines fit together."
In addition to targeted training, the report highlights the need to create an internal digital culture that encourages and empowers workers who may not have traditionally engaged with digital systems and processes.  
In uncertain times, the adaptability of your team and digital systems matters
Volatility across costs, economies, and customer demand create challenging conditions for many manufacturers and wholesale distributors. This is especially true for small to mid-sized companies that want to scale their outputs and customer base yet remain lean and cost-effective.
It's no wonder then that an increasing number of employers see adaptability as an essential work skill. Regularly changing focus, making faster decisions, and trying new approaches are all vital qualities when your business is facing upheaval.
Achieving a more adaptable team might be easier than you think.
Results of a global survey published in the Harvard Business Review in 2019 shows that frontline workers at risk through automation are more open to change than many employers believe. In particular, people are positive about the prospect of more interesting, flexible, and higher-paid work that automation and technology might allow.
People want the chance to contribute to a higher capacity, with effective tools at their fingertips. Of course, that also means the successful pairing of people and machines hinges on the quality, flexibility and relevance of the digital technologies you choose.
GE's former boss believes helping workers drive digital systems is essential
Why should you listen to Jeff Immelt, in light of GE's poor results of late? Immelt was at the helm during the decimation of the celebrated industry stalwart. But he is also a seasoned leader with a unique perspective on what not to do: he has admitted that GE did not track or capitalise on digital technologies closely enough.
Talking recently to Industry Week, Immelt said there are two sides to leveraging digital: fostering a high-level enthusiasm for what is possible, plus understanding the execution side—how digital systems fit into people's daily work environment.
He believes a key challenge for the industry is how to empower frontline production supply chain workers to harness next-generation technologies.
"If you're investing in a manufacturing or production system or an ERP, the CIO makes that decision. And the manufacturing person is the implementer of that system," he said.
"And I think particularly in manufacturing, there's going to be a wave where the workers are the drivers, not just the receiver of all these technologies. I personally don't think it can be led exclusively by the CIO. It's got to be led by a digitally savvy supply chain person."
The technology you choose affects how well your team can embrace change
Fostering a learning culture and empowering your team to embrace a digital mindset in part comes down to the technologies you choose.
For instance, whether you have disparate software systems or a unified enterprise solution that makes collaboration quicker, how intuitive and mobile-friendly your interfaces are, and how easy it is to extract insights and recommendations from aggregated business data.
Integrated workflows, more fool-proof processes, and less room for human error are a key benefit of digitising the supply chain for manufacturing and distribution businesses. When people partner effectively with technology, it creates the right conditions to improve overall business performance.
Do you want to embrace more integrated digital technologies that empower your team to achieve more with less? Contact us today for help to evaluate your enterprise technology options.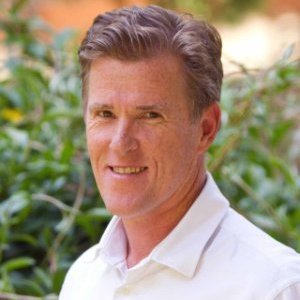 Brett has more than 20 years of business software sales and company management experience. Brett has been involved in more than 300 ERP projects. His passion is customer satisfaction, making sure every client is more than just satisfied. Brett wants our customers to be driven to refer their friends and peers because we offer the best services and technology available and because we exceeded their expectations.