10 Ways Inventory Management Software Will Enhance Your Supply Chain
09 Feb 2018 | by Natalie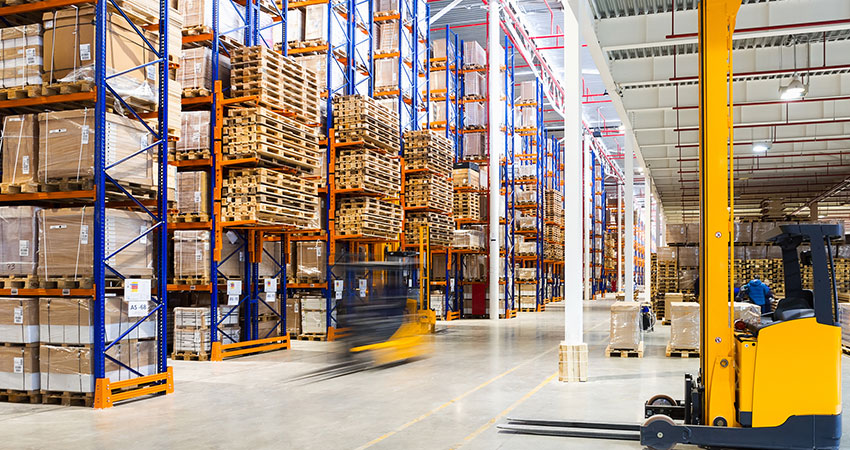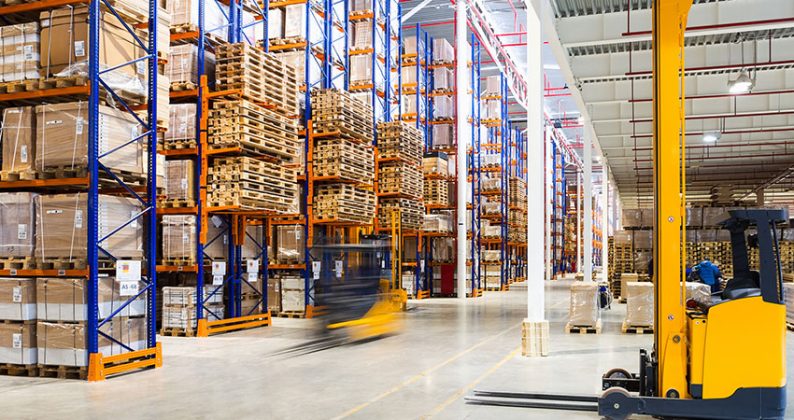 In the post, we are going to reveal 10 cool ways Inventory Management Software can enhance your business's supply chain and unlock further efficiencies.
New advancements in technology have made it more efficient to manage all aspects of your business, especially supply chain management.
There are so many different elements that function separately within your supply chain that without integrated inventory management software it is difficult to obtain accurate answers in real-time. You can save your business significant time and money by switching to a new inventory management software application that has all the latest technology.
What is an Inventory Management Software?
Inventory management software can be used to monitor the entire supply chain process from start to finish.
It allows you to track materials, inventory levels, production schedules, and customer delivery date all from one source. It provides numerous advantages that will eliminate many of the headaches that come from running a distribution business. Integrated inventory management software is a big investment, but it is definitely one that will pay for itself. Want to know how?
The 10 ways inventory management software can simplify your business
Complete Supply Chain Visibility
The easiest way to simplify your business practices is to consolidate various systems into one efficient and organized solution. Inventory management software achieves this by incorporating all aspects of your supply chain into one central system. Users can log in to view or update the current details on a product instead of having to physically contact various departments for inventory updates. Inventory software programs will show the entire product life-cycle from sales forecast, sales order, purchasing, goods receipt, warehousing through to dispatch and customer proof of delivery.
Easier to Expedite Sales
Your warehouse inventory levels will be more accurate if you are using a comprehensive and fully integrated inventory management software solution. This will allow your sales team to see and trust the current status of a product as they are trying to ensure urgent sales are despatched on time. If time is a critical issue for the customer, your team can assure the customer that stock is available and they are able to meet the desired delivery date.
Less Stock Out Situations
It is challenging for one or two people to manage all of the stock levels if a company has hundreds or thousands of different SKUs. Inventory management software means there will be more employees with access to real-time inventory information. Min/max inventory levels can be set to provide warnings when stock levels of fast-moving items are getting low – reducing the occurrence of stock-outs and stock shortages.
Easier to Track Success of an Inventory Item
Inventory management software will show you the sales totals for each product as well as the profitability of each product that was sold during a particular week or month – in real-time. The key is getting quick and easy access to inventory information – this will give timely information about which inventory items are doing well and which SKUs need to be dropped because they are not earning their keep.
Keeps Costs Under Control
JIT (Just-in-time) inventory is ideal, but unfortunately, it is not always feasible. Inventory management software makes it easier to manage stock requirements in real-time, so you can increase your inventory turns and reduce the amount of product that you have sitting on a shelf whilst maintaining customer satisfaction levels. Making sure that the correct volume of stock, raw materials and spare parts are available whilst not overstocking is of critical importance in any inventory control solution.
Improve Quality Management
Unfortunately, products will get damaged and need to be written off. Mistakes happen, things can be produced incorrectly, and production delays are an unfortunate fact of doing business. Inventory management software will monitor all of these issues, so it is easier to identify problematic trends with a particular product or production line. This will allow quick corrective action to be taken.
Provide Better and Faster Order Fulfillment
Customer satisfaction will suffer if customers are promised delivery by a certain date and the goods are not sent on time. Inventory management software is designed to improve stock levels, provide more accurate delivery dates, and advise on any issues that may prevent an inventory item from being delivered on time. This way a customer service rep or salesperson can immediately advise if there is a problem. Clear communication with your customers and suppliers will go a long way to ensuring on time in full delivery.
Offer More Efficient Update Features and user prompts
A good inventory management solution will have the ability for users to search for superceded products or alternative items. Can you imagine the power of being able to check an available to promise a report on-screen whilst talking to a customer? Then, if the product in question will not be available within your customer's required timeframe wouldn't it be great to be able to offer your customer an alternative item from your inventory?
Show the Ageing of a Product
Inventory management software makes it easier to track exactly how long an inventory item has been sitting in the warehouse. This will show you if there is inventory that is "slow-moving" so you can either reduce the price or stop producing/ordering that inventory item. This is also beneficial for fast-moving items, so you can better forecast when you will need to replenish stock.
A More Efficient Means of Communication
Real-time information and dashboard KPI's should be available to key users. Communication between sales, purchasing and inventory control managers is made easier – because all stakeholders have accurate and timely inventory control information available.
Conclusion
The availability and complexity of inventory management software have come a long way in the last few years.
New technology has made it easier to monitor your supply chain, make urgent sale stock-out, track an SKU's success, control costs, improve quality, fulfill orders faster, monitor the age of inventory, and run your entire business more efficiently.
Businesses that invest in integrated inventory control software will be able to stay more competitive and profitable as their business grows.
Want to learn more about Inventory Management Software? Call us on 1300 045 046 or email [email protected] to speak to one of our consultants today.