8 considerations to help your business choose the best ERP solution
14 Aug 2018 | by Brett Mundell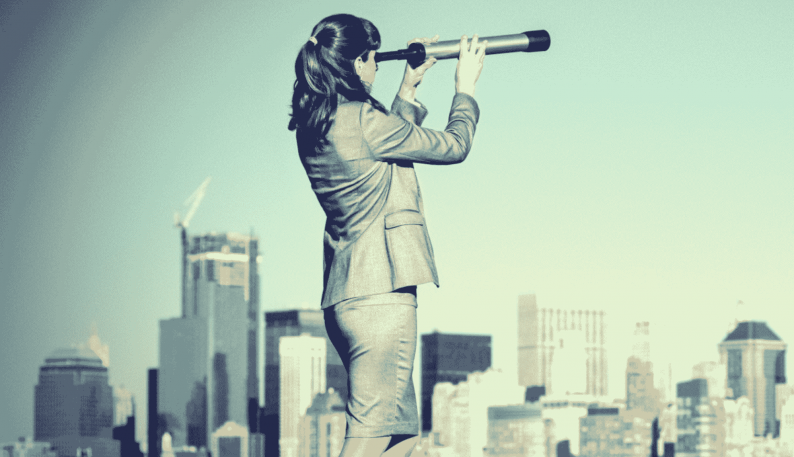 Looking to implement an Enterprise Resource Planning solution for your business?
Enterprise Resource Planning has evolved drastically over the last few years. Big Data, Artificial Intelligence, IoT and Cloud Computing have all contributed to better-performing ERP solutions that are easier to implement and use.
Here are our top recommendations for the key aspects to consider when choosing an ERP solution for your business.
#1 – Technology vs business benefits
You don't implement Enterprise Resource Planning Solutions because they have great technology. You implement ERP Solutions because they offer real business benefits – improved cash flow, better customer satisfaction and staff retention – helping you run a better business. But, the world of ERP (and most other business improvement technologies) is rapidly changing and being influenced by technological improvements. Think of:
Cloud – Ignoring for a minute the financial implications of the cloud vs on-premise question consider the computing power that the Cloud gives you access to. Scaleable processing power at your fingertips – scale up and down with ease.
Mobility – A must-have in today's world! Access your data, reports and fully functioning ERP solution anywhere, anytime via a web browser or apps.
Internet of Things – The connected world is here. The internet, cloud and other technical enhancements allow us to connect multiple devices and to share relevant information across platforms. Add into the mix Artificial Intelligence (AI) and you start to realize just how important technology is becoming when choosing an ERP solution. Think of a connected world where the warehouse is alerted of a late delivery when the truck that is scheduled to make the delivery has a technical issue or is in peak traffic. Your ERP solution is notified and an SMS or other notification is automatically sent to your company sales team and the customer. That's how we use technology to improve customer service.
E-commerce – Trade seamlessly 24×7 with e-commerce and EDI integration.
#2 – Functionality of the solution
It goes without saying that the ERP solution you choose for your business must offer the core functionality you require to run your business and make improvements to business processes (quicker quote to cash timeframes, better information for decision making and advanced planning and budgeting tools).
When reviewing an ERP solution make sure you carefully evaluate all functional requirements – Finance, operations, Service, manufacturing, inventory and reporting. Ask a "functional head" to document and review requirements for each business function. As an example, an inventory manager might review the functional requirements for purchase planning, goods receipting, warehouse management, inventory reporting and stock movements. Create a checklist of requirements and manage that checklist with potential providers.
#3 – Big Data, Analytics and Business Intelligence capabilities
Big Data is becoming ever more important. In today's connected world we are generating big data volumes. These data volumes are of no value unless we can sort and analyse data into meaningful information for decision making. A few considerations here include the following.
Data volumes are increasing – Choose a modern ERP solution that can cater to large data volumes from multiple sources – ERP, CRM, social media, e-commerce, customers and suppliers.
Analytics – These large data volumes need to be sorted, checked and reconciled. With data being made available from so many different sources it is critical that the analytical tools we use can check and reconcile data for accuracy before presenting the data.
Visualization – We retain the visual aspects of reporting. As a result, what we want is great visualization tools for reporting. Make sure that the reporting, KPI, BI tools that you use offer a variety of visualization opportunities.
Ease of use – This goes beyond simply being able to view and schedule reports. In today's connected, mobile-first and fast-paced world we need the ability to write our own reports, dashboards, KPIs and data analytics. New age ERP Solutions cater to this requirement with pre-written data analytics and cubes to allow users to create their own reports. As an example, a sales data analytics layer will allow a sales manager to write his or her own report based on all the available fields available in the sales analytical layer. The ERP provider will have pre-written the analytical layer with all of the typical data that you would require to write a sales report – items, customers, sales order details, credit notes, sales volumes and pricing. This allows the sales manager (writing the report) to pick the data they want and simply drag the required fields into the report. Simple report writing without requiring technical knowledge.
#4 – ERP vendor
Make sure you choose an ERP solution from one of the top ERP providers. With technology moving quickly you will want the backing of an ERP vendor that has the investment in R&D, people, technology and processes to take you on a journey to success. The pressure on smaller ERP providers is increasing as technology advancements gather pace. When it comes to ERP vendors only the fittest will survive.
#5 – ERP reseller / partner
Choosing the right ERP product for your business is half the solution. A critically important decision is the ERP reseller (partner organization) that will implement the solution for you!
A great ERP solution is worth nothing unless you have a partner organization to help you implement the solution. Requirements include system scope, system configuration, user training, user acceptance testing, data conversion, go-live support, and all-important post-go-live support. Your relationship with the implementation partner should be more than a supplier relationship – your ERP implementation partner will be working closely with all team members, across your business, and will have access to sensitive company data. Your investment in ERP is likely to be substantial and project success is critical – make sure you choose the right partner. Some tips and tricks when it comes to ERP implementation partner selection:
Culture – Make sure the culture of the implementation partner is similar to yours.
People – Interview the consultancy and project management team that will be working on your implementation. This will give you an opportunity to get a better understanding of each team member, their previous experience and expertise.
Experience – In similar industries and the implementation of ERP for similar customers is important.
Agreement – Make sure you have a fair but comprehensive agreement in place to manage the implementation process.
#7 – Cloud vs On-Premise
No specific answer here. Do your homework and make a decision that is right for your business. There are multiple advantages to the Cloud but, it's not for everyone. Consider the following when deciding between cloud and on-premise:
Current infrastructure – At a time when your infrastructure is nearing the end of its useful lifespan and has been fully depreciated is always a good time to consider the cloud.
IT Resource – Your companies access to good, internal, IT resource will have an influence on your cloud vs on-premise decision. If you don't have internal IT resource then, you are more likely to move to the cloud to outsource infrastructure requirements,
investment – Cash flow and investment requirements are quite different for cloud vs on-premise. On-premise requires a much higher upfront investment.
Scale – Cloud allows you to scale up and down (users, processing power, and functionality) easier than On-premise and therefore lends itself to businesses that are more exposed to fluctuations in user count and business conditions.
#8 – Budget
Unfortunately budget always has an influence on ERP implementations and product selection. There is no point in reviewing and selecting an ERP product that is well beyond the budget that your business has allocated to get the job done. At the same time, ERP Solutions is not the sort of investment that you want to "cut corners" with. Make sure you have the appropriate budget allocated to your ERP implementation.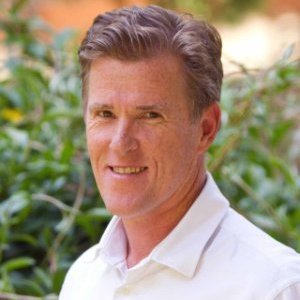 Brett has more than 20 years of business software sales and company management experience. Brett has been involved in more than 300 ERP projects. His passion is customer satisfaction, making sure every client is more than just satisfied. Brett wants our customers to be driven to refer their friends and peers because we offer the best services and technology available and because we exceeded their expectations.