SAP Business One workflow and approvals
21 Aug 2012 | by Natalie
SAP Business One offers built in workflow and approvals. You can use the SAP Business One workflow templates to manage your workflow in several different areas – purchase orders, sales orders, inventory movements and outgoing payments. You can use the SAP Business One standard workflow templates or create your own workflow.
The approval procedures functionality includes: – Approval stages – how many stages are required in the approval process? – Approval templates – use the SAP Business One approval templates to quickly configure approvals. – Reporting – approval status report and approval decision report.
A typical scenario might be approvals required for all purchase orders above a certain value or approval required if the document total is a deviation from budget. These approvals are very easy to configure using the SAP Business One approvals template. Simply decide who the originator should be, the relevant documents that will require approval, how many stages you want in your approval process and the terms.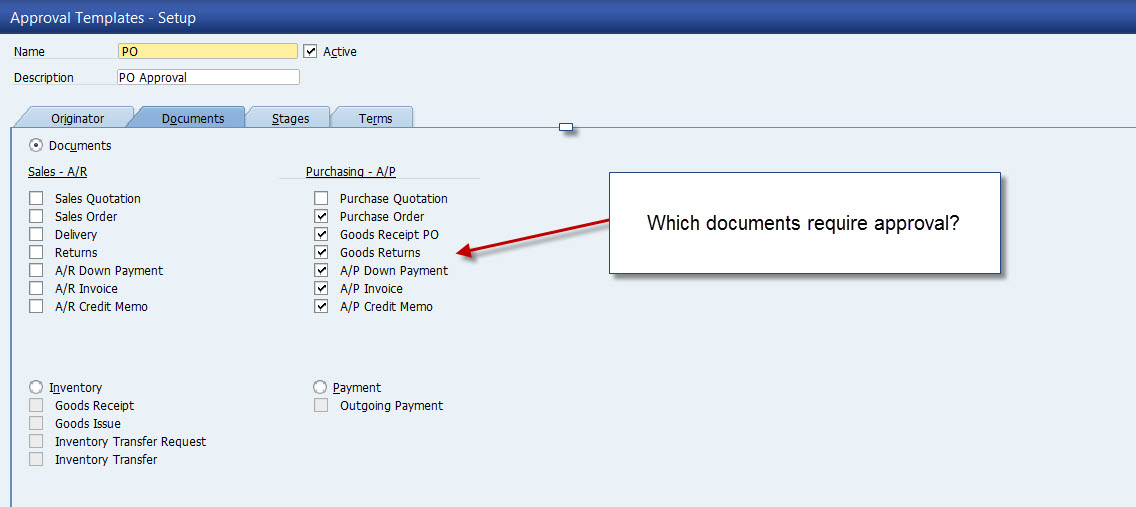 When a user enters a document (for example a PO above their authorisation limit) the PO will be saved as a draft and a message will appear notifying the user that the document requires authorisation. The user can enter their remarks for the authoriser.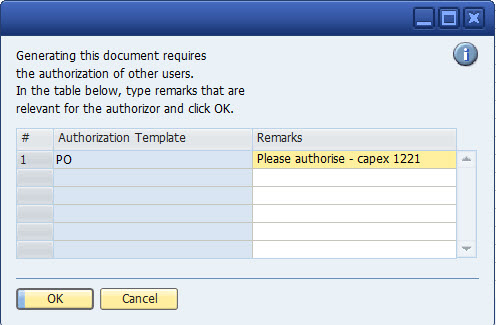 The approver receives a notification that there is a document which requires approval. The approver can either approve or decline the request.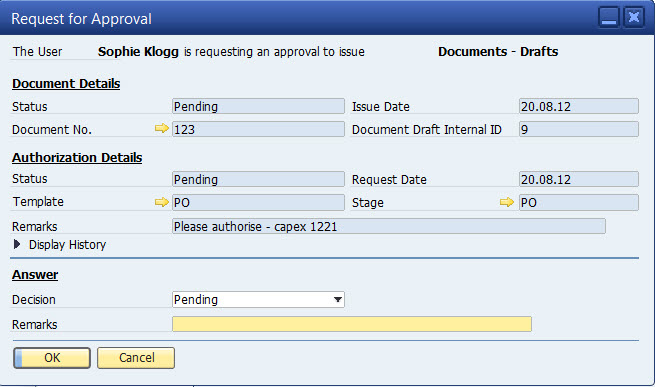 Available reports include an approval status report to review the status of approvals based on pending, generated, approved, generated by authoriser, rejected and cancelled status.
Some scenarios where you might find approvals in SAP Business One useful include : – Purchase orders above a certain value, – Sales quotations and / or sales orders below a certain % gross profit, – Deviation from budget, – Deviation from credit limit.
The team at Leverage has also created an on-line demonstration of SAP Business One workflow.