Planning ERP projects for positive ROI: start with business value
09 Sep 2019 | by Brett Mundell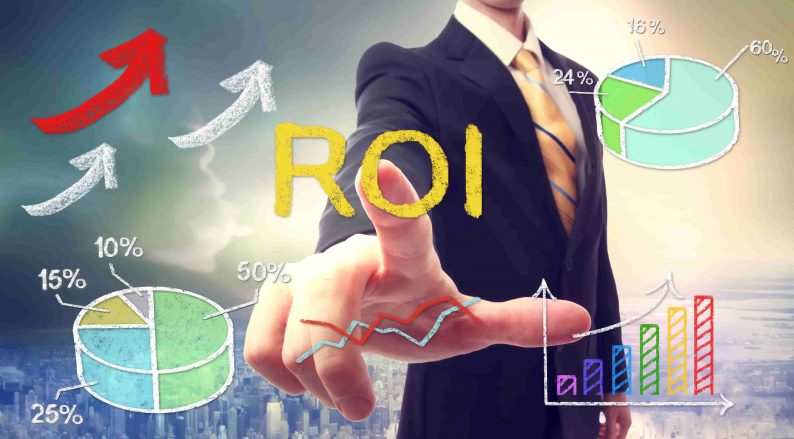 How do you plan ERP implementation projects with the goal of achieving a positive ROI?
Almost every progressive business is thinking about how to transform their business model, products and services, and customer experience, by leveraging technology and data. 
That means you can't afford for key digital projects, like implementing a new Enterprise Resource Planning (ERP) solution, to fail to deliver value.
We're often asked about how a business can ensure a positive return on their investment in a new enterprise solution. 
To answer that you first need to consider how ROI is calculated. ROI represents the net return from an ERP solution, relative to your investment: usually expressed as a ratio or percentage. To measure ROI you need two key pieces of information:
The total cost of your ERP solution including: software, implementation project, annual maintenance and upgrades, and internal resources.

The cost-savings, efficiency improvements, new sources of revenue and growth opportunities the solution enables you to achieve or obtain.
We explain the factors to consider when calculating ROI in more detail here. 
Planning ahead to ensure your investment in an ERP solution is worth it means thinking carefully about how business value will be achieved in order to offset costs.
Project execution and ability to measure gains are important
Your ability to realise, and therefore evaluate, benefits associated with a new enterprise system will depend on:
How successfully your ERP solution is implemented, which is tied to software choice, implementation partners, commitment from leadership and change management.

The process and mechanisms you put in place to manage and measure returns and improvements – both quantitative and qualitative.
Common barriers to achieving a positive return on digital projects include:
Choosing poorly:

Implementing the wrong solution is a real risk

, which all but guarantees your investment will be wasted.

Ineffective project management:

If an ERP project is badly managed, it's more likely to cost more and take longer, so your returns will be diminished (regardless of the

potential

improvements that a new solution presents).

Delaying change:

Leaders can fall into the trap of moving too slowly, which exacerbates issues that arise as businesses become more complex—making implementation projects more difficult and costly.

Rushing projects:

Businesses that rush into implementations without adequate planning, attention to functional fit, or

internal support

, often find that solutions don't achieve business goals and are shunned by employees.
Potential business value is also linked to project goals  
The extent of returns will also be influenced by what you set out to achieve—the scope and strategic intent of digital projects.
One recent survey of executives in organisations with a defined digital transformation strategy found that 68 percent believe their projects have yielded a positive ROI. 
Naturally, each organisation's goal for digital transformation varied, but common objectives stated by respondents included being able to reach and engage customers more effectively, build a competitive advantage, and introduce data-driven business models. 
Who leads the project also made a difference: when organisations put their CIO in charge of transformation efforts, modernising legacy IT and reducing costs ranked higher as priorities.
Reflecting on the purpose of your ERP solution implementation will help you manage expectations around ROI and determine suitable evaluation approaches.
Identify evaluation opportunities during project planning
If you have a clear roadmap for success—based on extensive internal consultation—before you attempt an ERP implementation, you'll be in a better position to notice/measure improvements and put a dollar value on them. 
For instance, let's say an organisation wants to implement an enterprise solution with a focus on streamlining their financial management. During the planning phase they would talk to people within the finance area to understand how work happens now, what needs improvement, and what could be done differently with the right tools? 
This discovery period might uncover the fact that statements are currently sent out manually, requiring at least five hours of one team member's time twice a month. If the process can be trimmed to 15 minutes through automation within a robust ERP solution, the business can record multiple different types of return:
A saving on the cost of labour, by reducing a 10 hour task to a 30 minute task; and

The gains made through increased productivity, as the team member can focus elsewhere. They might use that time to better manage debtors or identify other cost savings!

Faster quote to cash – statements can be sent to customers more regularly (because they are automated) – regular, timely reminders will result in reduced debtors days outstanding. The business benefit – improved cash flow.

With the use of a modern ERP system you can take your cash collections to the next level to further improve your ROI:

Automate the process of sending payment reminder letters to your overdue debtors. Different categories of debtor and overdue debt can be used to send different "severity" letters.

Send text payment reminder notes

Activate credit control at account level – to prevent shipping orders to customers with overdue accounts

Use activities to capture notes and follow up activities associated with debt collection
Unless you know the current state, you won't be able to measure the difference. 
Hard-to-measure gains are still good for business
Some benefits will be hard to gauge, yet they shouldn't be ignored.  
For instance, you might quantify gains in customer experience by looking at changes in your Net Promoter Score or growth in positive social media sentiment, but this isn't the whole picture.
Overall improvements in information flows, staff engagement, customer management and operational efficiency combine to make both staff and customers happier. You may never know how many at-risk customers you saved by functioning better across the board. 
We've seen first-hand—through more than 300 successful ERP solution implementations—how the right solution, applied expertly, can help businesses improve, evolve and grow. Excellent returns are achievable when you focus on how technology will best deliver business value. 
Interested in the potential business benefits of implementing a new ERP solution? Call Leverage Technologies on 1300 045 046 or email [email protected].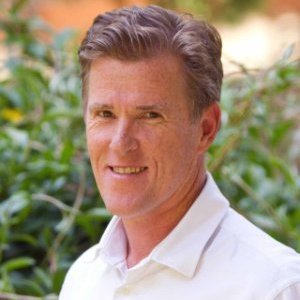 Brett has more than 20 years of business software sales and company management experience. Brett has been involved in more than 300 ERP projects. His passion is customer satisfaction, making sure every client is more than just satisfied. Brett wants our customers to be driven to refer their friends and peers because we offer the best services and technology available and because we exceeded their expectations.