Why your internal "ERP champion" matters more than you realise
10 Apr 2019 | by Brett Mundell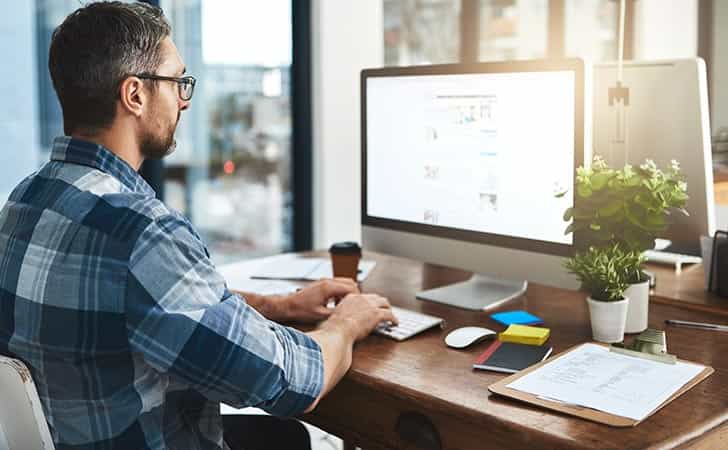 We reveal why the leadership of your ERP solution implementation internally can 'make or break' your project's success.
Well-regarded ERP industry analysts Mint Jutras recently surveyed more than 300 manufacturers and distributors from midsized to large companies about their ERP implementations. The report revealed high rates of failure are a myth but many are leaving potential benefits and ROI unrealised.
What was the most important factor that contributed to ERP implementation success? It wasn't the software choice. It was the support and commitment of senior leaders (62%) and effective change management within the organisation (48%).
On the flip side, poor quality testing and inadequate business process re-engineering were the top reasons cited for lack of success.
These results do not indicate that the ERP solution you use is inconsequential. Technology is a tool, and selecting the right software is critical. But it's only half the solution and it's not usually the limiting factor when it comes to benefitting from greater visibility, automation, and analytics.   
People and processes involved in the implementation are more likely to hold you back and can be hard to coordinate effectively. People and processes ensure that your new solution is implemented, configured and adopted by your team through a process of implementation and change management.
To make that happen your business must dedicate internal resources and managerial support to the ERP implementation and change management process.
What kind of internal resources are needed to implement an ERP solution?
A reliable and experienced ERP implementation partner, like Leverage Technologies, is there to guide you through every step of your implementation.
However, high levels of internal commitment and organisation make it easier for your partner to assist you, and the less likely your project is to veer off-track.
The factors a business should focus on to support a successful ERP implementation include:
Well-documented processes and functional needs.

Accurate data and data conversion requirements for the new system.

People with the skills and availability to support each stage of the process.

Sufficient time allowed for each stage of the implementation to be finalised.

High-level sponsorship and accountability from C-level executives.
When we sit down with a business to begin the implementation process and they can show us clear process diagrams, we can tell they've thought about how their new ERP can be applied to deliver improvements. We can build on those ideas based on our expert understanding of the ERP solution—it's a true partnership approach.
Of course, it's not possible to introduce a new system that will be used and relied on by your team, without the input of your team. Your team's involvement is required to:
Participate in workshops and brainstorms to clarify what's important to the business.

Articulate tasks and workflows for each functional area so your provider can automate them.

Reconcile and clean-up data from multiple sources to ensure it's ready for the new ERP solution.

Conduct other data collection activities like an accurate stock take or update the asset register prior to go-live, ensuring accurate data for the new ERP solution.

Identify and act as 'super users' that can be involved in training and supporting others.

Test specific functionalities by generating reports and other documents as part of user acceptance testing.
As well as people who are ready and willing to engage in each of those activities, it's important to create a project management position or team that provides overarching direction within the business.
[FEATURE ARTICLE – 8 Reasons you need internal 'muscle' to implement an ERP solution]
When and how to appoint an ERP implementation project manager
A strong and savvy internal project manager will make a big difference in your ability to implement your new ERP solution on time and within budget. They set realistic expectations, manage project tasks, and provide an interface to the business for your ERP implementation partner.
Decide early about the allocation of resources to project management. A full or part-time resource sitting within your team to manage the project affects the costs, timing, and methodology of the implementation. Ask your reseller how the appointment of an internal project manager can expedite the implementation process and lead to better outcomes.
Because executive buy-in is so critical, it makes sense for a senior leader to champion the project, and choose and supervise a suitable project manager.
Your implementation partner can't be privy to all the internal activities, time pressures, and machinations that may negatively influence the progress of your implementation project. Your project manager should be. They should have the skill and standing required to get answers, resolve issues, and generally keep the project on an even keel.
You might appoint a person/people specifically to run the project for a set length of time. Or you could choose existing team members to step out of—or expand—their day-to-day roles. The appointment of a full time or part time internal project manager will depend on the scale and complexity of the project and the timelines defined.
The skill set required of your internal project manager will vary somewhat based on the complexity of the project. For smaller, less complex projects, the project manager will need to be very hands-on—with the technical skill set to assist with data uploads, user training and setting up super users. With larger, more complex projects, the internal project manager will need to be more focused on the task of project, timeline and resource management – a less hands-on role.
Looking for an experienced ERP provider that can help you prepare for a successful implementation? Talk to an expert Leverage Technologies consultant today.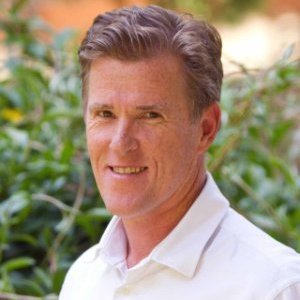 Brett has more than 20 years of business software sales and company management experience. Brett has been involved in more than 300 ERP projects. His passion is customer satisfaction, making sure every client is more than just satisfied. Brett wants our customers to be driven to refer their friends and peers because we offer the best services and technology available and because we exceeded their expectations.