Industry verticals are increasingly important in the ERP market
18 Mar 2020 | by Brett Mundell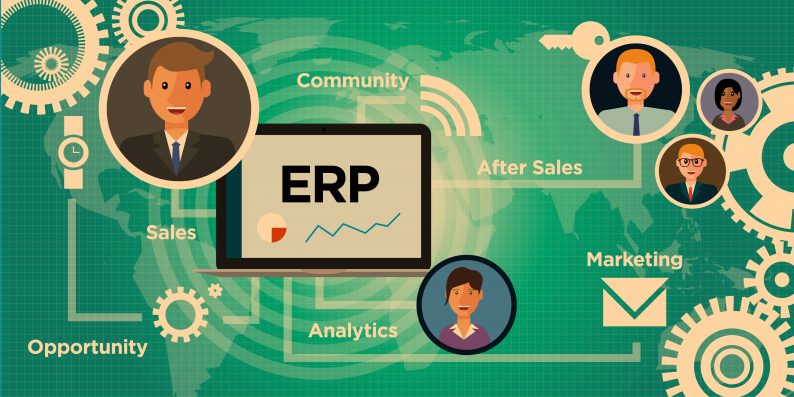 Industry-focused template ERP solutions can slash the time and effort involved in transforming your systems—discover how.
ERP software was once confined to large companies in the manufacturing industry, but nowadays businesses of all sizes and across all industries are able to benefit from modern enterprise solutions that integrate core business functions, data, and financial management.
Both small and large companies that need end-to-end visibility of what's happening across their operation and throughout their customers' lifecycles are adopting Enterprise Resource Planning (ERP) systems. 
Getting up-to-speed quickly with a new enterprise solution is easier to achieve if your business requirements are not too distinctive. One fast and cost-effective way to implement an ERP solution can be to embrace a standardised, industry-specific approach.
While the purpose and feature set required in an enterprise solution will vary considerably between different industry types, within an industry vertical many businesses want the same basic functionality and workflows.
Why is an industry-focused ERP implementation valuable?
Software resellers like Leverage Technologies offer templated implementations for specific industries because, under the right circumstances, it allows the customer to achieve the business benefits they need and get a quick return on their investment.
A pro forma implementation based on your industry type helps your business:
Get a fixed price and greater confidence in the outcome

Reduce the cost of your ERP implementation project

Avoid and limit risks including time and budget overruns 
The reason that using ERP templates for a standard industry implementation works well and represents value-for-money is that your reseller can achieve economies of scale. 
Delivering the same suite of functionality for multiple businesses in a particular industry means your implementation partner can:
Quote and control projects more easily and accurately  

Repeat and refine processes that have shown to be successful 

Learn from previous implementations and apply to the next

Multiply industry know-how and technical skill over time
When is an industry template ERP the right move?
Some businesses are highly unique. Some are highly complex, with convoluted structures and custom procedures. These businesses are unlikely to be happy with a solution and implementation that doesn't give them the option to make adjustments.
Other businesses are more straightforward in their structure and operate in a way that's typical for the majority of businesses within their industry vertical. Although your target market, products and services, sales strategies, and value propositions may differ greatly from competitors—you'll have the same kinds of processes and structures that underpin your daily operations. 
If your business fits into this second category—with a straightforward structure and typical industry operations—you might benefit from an industry-focused ERP implementation. 
[RELATED ARTICLE – Successful ERP implementations focus on business benefits]
Are all industry-based ERP templates the same?
Because the system requirements within a particular industry are similar, many of the ERP templates that resellers offer will be similar in terms of the kind of functionality included. 
For example, a typical mid-market distribution industry ERP template might include:
Financial management

Purchasing

Inventory management

Warehouse management

Delivery and logistics

Barcode scanning

EDI
How can you choose between two providers offering templates with the same list of functions?
ERP providers offering industry templates will differ in two key ways:
The ERP software and allied products they recommend:

Leverage Technologies partners with

leading ERP software

vendors MYOB, Sage and SAP, plus a range of tried and tested complementary solutions that seamlessly extend these systems or provide robust, industry-specific features.

Their depth and breadth of industry knowledge, dependability, and project management experience:

This is not something to take lightly—the templated approach must be skillfully applied in order to deliver the results your business wants. For Leverage Technologies in particular—because we've been in business since 2005—we're dab hands at packaging the ideal industry-specific functionality and developing an exemplar approach to implementation for different industry verticals.
Our experience and attention-to-detail make standardised implementations more reliable. Many of our team members have been with us for long periods, and have direct industry and business experience in addition to their knowledge of ERP systems and implementations. 
If a template is a right way forward for your business, your choice of partner is critical. Choosing an ERP reseller you can trust means less risk, and ensures you get a system that does what it's supposed to do—allowing you to work smarter and grow. 
[RELATED ARTICLE – Five unexpected ways digital transformation can improve your business]
How does an industry-focused ERP implementation work?
The Leverage Technologies approach to an industry-focused ERP implementation is as follows:
We consult with you to ensure our template design and mythology suits your business

We advise you on the deliverables included in the template for your industry

We devise a project plan and follow the templated implementation processes
It's important to note that implementing to a template still requires configuration and the involvement of your team to help guide the conversion of data, set-up of workflows and reporting, and participation in user testing and training. Working with us is collaborative.
However, the modules and accredited add-ons we include as part of our industry template cannot be altered, substituted, or customised (without incurring additional costs and taking extra time to plan and implement). 
You don't get 'whatever you want'. You DO get a proven solution that we know will address the key industry capabilities your business needs to increase efficiency, get company-wide clarity, and improve how you function. 
Leverage Technologies offers standardised ERP solutions for industries including:
Wholesale / Distribution

Discrete manufacturing

Process Manufacturing

Configure to order

Construction

Engineer to order

Non-profit

Medical distribution (capital equipment and consumables)

Food and Beverage

Financial Services

Field Services
Implement an industry-focused ERP solution faster  
Introducing an ERP solution is never a 'quick-fix' because every implementation requires planning and careful project management. But working with a reliable provider who has established, benchmark solutions for your industry can allow you to implement a great ERP system more quickly and painlessly.
Leverage Technologies are ERP implementation experts with experience in a wide range of industry verticals. Talk to a consultant today.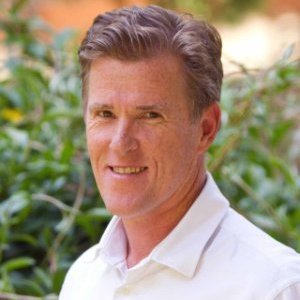 Brett has more than 20 years of business software sales and company management experience. Brett has been involved in more than 300 ERP projects. His passion is customer satisfaction, making sure every client is more than just satisfied. Brett wants our customers to be driven to refer their friends and peers because we offer the best services and technology available and because we exceeded their expectations.