Five unexpected ways digital transformation can improve your business
20 Aug 2019 | by Brett Mundell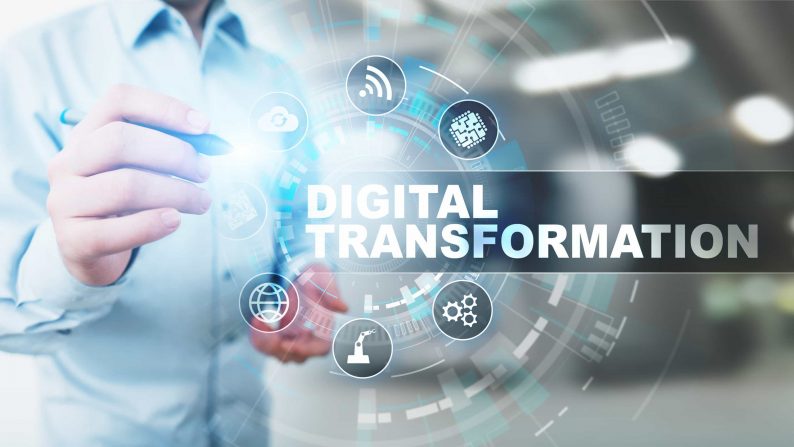 Discover the broader benefits of a truly successful digital transformation, beyond adopting digital processes and tools.
Business success is more dependent on innovation than ever before. Leveraging technology is key to building your capacity to deliver value and better customer experiences. 
That's why the phrase 'digital transformation' has taken hold. While the concept is widely discussed and lauded—it can be hard to put into practice. 
A recent survey found many businesses find it challenging to implement due to the 'build versus buy' debate, indecisive or risk-averse company culture, and the cost of upgrading legacy systems. Yet, 69% of the executives surveyed agreed that digital transformation will be critical to survival over the next five years. 
What does a successful digital transformation look like?
A global survey conducted by Fujitsu involving more than 1,500 C-suite executives in large and mid-sized companies found that for 40% of manufacturers, digital transformation initiatives remain focused on achieving efficiency improvements. 
Optimising current processes is a good start—but it's not enough if your customer base is looking for something fundamentally different to meet their needs. Organisational change is required to make the most of new technologies in ways that allow you to meet customer demand, adapt to market trends, and stay ahead of the competition. 
In other words, leaders need to focus just as much on the 'transformation' part as the 'digital' part. 
For instance, when a business adopts a well-configured Enterprise Resource Planning (ERP) solution, they benefit from increased access to real-time data, greater mobility, deeper insights, and less manual effort through automated workflows. But being able to access real-time data and automated approval processes isn't helpful if your management approach impedes responsive decision-making. 
The ultimate goal is for technology, people and processes to co-exist in a more collaborative, agile, data-driven and continually evolving (and improving) business environment.   
[FEATURE ARTICLE – Should You Start Thinking Bigger? Discover The 7 ERP Readiness Signals]
Good things happen when you embrace digital business with gusto
Shifting to a digital business model will look different for every business: some may undergo a substantial restructure, launch new services and commit to retraining their team. For others, it may simply begin with more technology-enabled collaboration between employees and suppliers, or introducing e-commerce options to sell online.
Whether your digital transformation is dramatic or gradual, there are some surprising ways that embracing technology more fully will impact how you operate. These are some of the benefits you might not anticipate:
Getting new employees up-to-speed faster:

Adopting better systems for knowledge management and data-sharing makes information more accessible. That helps new hires to understand your operation and adjust to new processes. For instance, sales and service staff can easily identify top customers and see their transactional history.

More ideas generated across more areas of the business:

Digital tools help to democratise data, give people more access to analytics and business intelligence tools, and streamline effort: the result is more headspace to perform critical thinking tasks. That creates more opportunity for employees at all levels to improve or innovate on existing methods.  

Embed modern management approaches:

Real-time data, mobile access, and high-level consolidated reporting on performance provide greater visibility and responsiveness. It promotes a workplace culture with more flexibility in how/where work happens, and different thinking around what will add value to the business and customers.

Broaden your customer base:

There are some obvious ways that transforming digitally can help businesses gain new customers, such as adopting e-commerce channels. Additionally, modern solutions can help you leverage customer and product data in clever ways that will enhance your marketing, customer service, and after-sales service. For instance, some ERP solutions include field service management functionality that supports you to expand and drive revenue from ongoing equipment maintenance.

More seamless opportunities to expand vertically or overseas:

Integrated digital business management creates a foundation from which it's easier to expand your operation, open new warehouses or branches, move into new markets, or trade globally in multiple currencies. E-commerce can be integrated to ERP – opening up new markets and helping improve customer service through quicker ordering and delivery times.
A bonus sixth surprising benefit can be better strategic planning. When you know more about your business, your finances, your customers—and have AI-driven analytical and forecasting tools at your disposal—you can plan ahead with more confidence. 
Done well, a digital transformation has the potential to make a significant positive change in your business and offer valuable applications above and beyond your core objectives.
Need guidance on digital transformation? We specialise in helping businesses function better through the thoughtful application of digital business management systems. Call 1300 045 046 or email [email protected].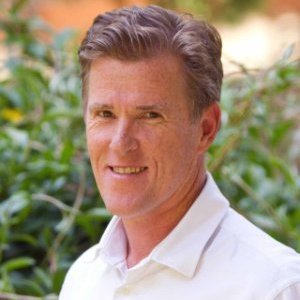 Brett has more than 20 years of business software sales and company management experience. Brett has been involved in more than 300 ERP projects. His passion is customer satisfaction, making sure every client is more than just satisfied. Brett wants our customers to be driven to refer their friends and peers because we offer the best services and technology available and because we exceeded their expectations.