Implementing ERP – keep it simple and use best practices to reduce risk
24 May 2022 | by Brett Mundell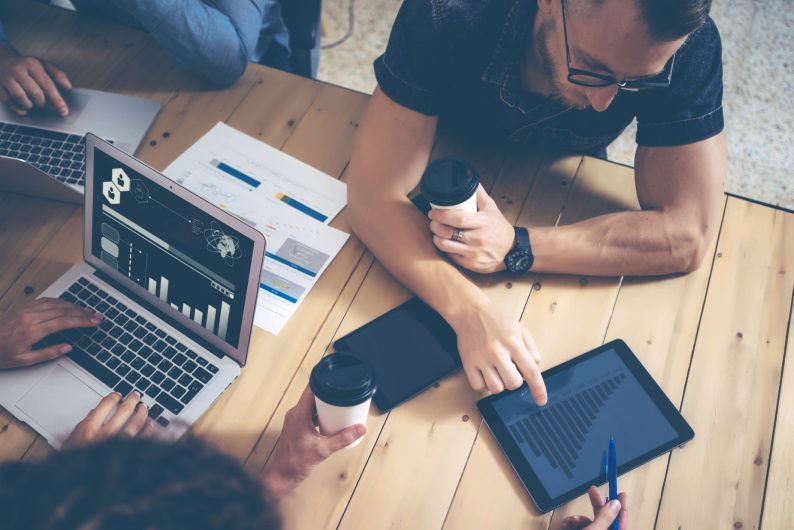 Implementing ERP and want to avoid the risk of budget overruns and project delays? Learn from the experts – focus areas to help you implement your ERP project on budget and on time.
When project teams discuss implementing ERP solutions they focus on key outcomes:
Delivering business value and the associated return on investment
An on-time implementation/project delivery
Staying within budget
There are multiple risks that need to be managed when implementing an ERP solution for your business. These ERP implementation risks include:
1.     Timelines and Project Scheduling
Businesses often underestimate the resources required to implement an efficient ERP system. These businesses will not be prepared for change management and scope changes that could push back their deliverables and ultimate go-live date. In some cases, when the delivery of one functional area is delayed, it causes other areas to be set back as well. It is important to allocate the correct resources (internal and external) to the project when implementing a new ERP solution.
2.     ERP Functional Area Involvement
Another important risk is the absence of interest or time/resource allocation from cross-functional areas and subject-matter experts when implementing an ERP system. The challenge is that the best knowledge of your businesses requirements rests with internal super users and subject-matter experts. These team members are busy running the business and usually don't have enough time to allocate to an ERP project. To fix this, we suggest a full-time process owner who is in charge of collecting information and coordination across the internal subject matter experts during the ERP implementation project.
3.     Data Management Risk
The main risk with data conversion and validation is the lack of a time and required resources for mapping data structures, checking data and reconciliation of data. Once again, as with many risks in an ERP implementation project, make sure enough resource and time is allocated to the data conversion. These resources should be reasonably technical with a high level of proficiency in MS Excel.
4.     Technical Risk
Formal risk assessments don't always consider technical, development and integration challenges. Most modern, cloud-based ERP solutions are capable of integration to third-party applications, development and user-specific configuration. Many ERP implementation teams are so focused on the delivery of core functionality that they pay little attention to the management of integration and development projects. Ironically, it is the integration, development and technical delivery within ERP projects that has one of the greatest risks of project blow-outs (if not carefully managed). Ensure a comprehensive functional and technical scope is delivered prior to agreeing to any integration or development.
5.     Security Risk
In a modern world, data security, privacy and cybersecurity are at the forefront of all CEO's risk management concerns. Security, passwords, multi-factor authentication and end-user access ought to be driven by segregation of responsibilities and access regulations which are accepted by internal and external auditors.
The challenge with ERP implementations is balancing complexity (functional requirements) and resources (budget and people). Here are some ideas to help you reduce ERP implementation risks:
Keeping the project simple
Follow standard business processes
Many ERP software solutions have standard business processes covered with "out of the box" functionality. For example, quote to cash, purchase order to goods receipting and purchase planning business processes might be covered by a standard ERP process. Businesses should stick to standard functionality as this allows for a low-risk, easy-to-implement solution. Wherever the business has nonstandard business processes or business processes that are not covered by the standard ERP functionality, these processes should be carefully reviewed to see whether changes can be made to fit the standard ERP solution.
Concept of minimum viable product
When implementing ERP solutions there is a lot of change in the business that needs to be managed. Businesses can decrease ERP implementation risks by starting with the delivery of "minimum viable product" (core functionality) and then building out new functionality after go-live. This approach gives users the opportunity to get used to the system before new functionality is added and allows the system to be bedded down in a short time frame, producing a quick return on investment. Consider the initial implementation phase the delivery of a "foundation" that can be built out over subsequent ERP implementation phases.
Implement the project in phases
Most ERP projects can be delivered in phases or stages, the benefit of staging an ERP implementation is that you reduce the risk of overwhelming staff with new functionality, and you provide a quicker time to value. The stages of an ERP implementation need to be carefully considered to ensure no sunk costs and to ensure that all core functionality is delivered in phase one. As with the concept of minimum viable product, there are many benefits to staging an ERP implementation that is carefully managed and the timing between the stages is not too long.
Avoiding Scope Creep
When we are discussing implementing ERP software, scope creep is a trap that is especially easy to fall into. This is largely on the grounds that balance is difficult to achieve with larger corporate changes such as new enterprise software. It is important to refrain from incorporating every single big idea that comes from the team, while at the same time not losing creative advancements to the original design if you want your project to stay on schedule and within your financial plan.
There is functionality that is vital to the success of the project and must be delivered within the core, phase one, solution and then, there is functionality (scope creep) that does not need to be delivered in phase I. It is crucial to put into place a process of evaluating these scope changes and "nice to have" deliveries. It takes time and energy to implement an essential change, but they are required. A "nice to have" change should be carefully considered and, where possible, delayed to a future phase. Remember, constant changes to scope will increase budget requirements and timeline. An important follow-up step is to educate the company and users with the consequences that come from each change of the initial project plan, and what it means for deadlines and budgets. Education and communication are key.
If you want to know more about implementing ERP solutions, contact the friendly team at Leverage Technologies on 1300 045 046 or [email protected]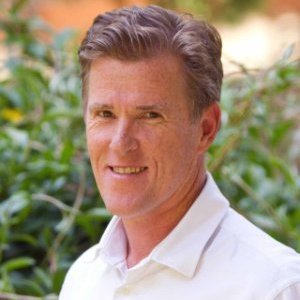 Brett has more than 20 years of business software sales and company management experience. Brett has been involved in more than 300 ERP projects. His passion is customer satisfaction, making sure every client is more than just satisfied. Brett wants our customers to be driven to refer their friends and peers because we offer the best services and technology available and because we exceeded their expectations.