ERP Implementation – a phased approach to success
09 Jul 2020 | by Brett Mundell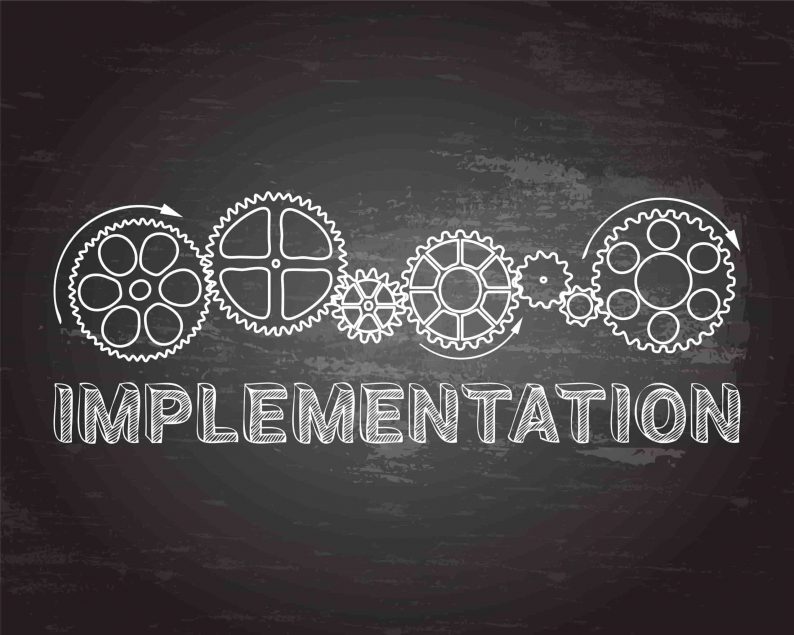 ERP solutions are designed to deliver business benefits for companies that are growing rapidly, entering new markets and territories and are looking to digital transformation to gain competitive advantage. The challenge is that most small to medium-sized companies that consider ERP solutions do so when their businesses are growing rapidly and resources are under pressure. This leads to challenges with the ERP implementation – timelines, internal resource allocation and budgets. There are multiple competing priorities for growing organisations. The questions that are often asked are:
• When is the right time to implement ERP?
• How long will it take to implement ERP?
• What are the timeline and budget risks?
When reviewing ERP solutions SME companies get excited about all the great new functions and features that will be made available in the new ERP solution. Being excited about your new ERP solution is a great starting point for success but, it can also be a big downfall. Let us explore this in a little more detail.
Implementing ERP solutions takes commitment and resource allocation – to work through user training, system configuration, data conversion and user acceptance testing. The more functionality your business implements in the first phase of the project, the more resource and change management you will need to manage the implementation and adoption of new functionality.
The answer lies in looking for balance – new functionality vs internal muscle and budget to implement. The equation works something like this – new functionality you implement you will need increased:
– Budget
– Time
– Resource
– Change management
Your company's ability to allocate budget and resources to the implementation of an ERP solution will have a massive impact on the scope of the implementation.
You should consider your current solution and pain points. If your business currently operates a basic accounting solution then, moving to an ERP solution with perpetual inventory, CRM and purchase planning is a big step to take. Yes, there are substantial benefits to be had from an ERP solution – increased cash flow, improved customer service and better information for decision making but, is your business ready for the implementation process, user acceptance testing and go live?
Consider a phased approach to your implementation so that you can get all of the benefits of ERP without the risks associated with timeline, budget and change management creating headaches for your team.
A phased implementation of ERP allows your team to implement functionality in "bite-size" elements – ensuring that the team implements and gets benefits from each phase before implementing the next phase of the solution. You start by building a "foundation layer" for digital transformation. This foundation layer is a strong ERP solution on a good database that has excellent core functionality and technology that can be expanded as and when required. As an example, a small to medium-sized wholesale/distribution company that is currently using an accounting solution and wants to move to a full ERP solution might phase the implementation as follows:
Phase I:
Core system implementation – financials, database, standard reporting, perpetual inventory, sales, purchasing
Phase II:
Purchase planning, Advanced BI / Analytics, e-commerce, CRM
Phase III:
EDI, advanced warehouse management, transport management/freight integration, B2B portal
The advantages of a phased ERP implementation include:
– Less internal resources required for each phase
– Spread out the workload over several phases
– Less risk associated with timeline and budget
The disadvantages of a phased ERP implementation include:
– It takes longer to get to the final solution / total solution offering
– The ROI can take longer to achieve
– There can be some sunk costs/overlap with certain costs as you implement each phase
– Your business goes through months of implementation and testing across the various phases
Each individual companies' situation is unique and there is no right or wrong answer to the "phased or big bang" approach to ERP implementation. For example, a company that has specific pain points or compliance issues associated with retail orders might have to implement EDI in the first phase of implementation. Other companies that have TGA (pharmaceutical) and HACCP (food) requirements might have to implement batch traceability for inventory in the first phase of the implementation. There are also multiple co-dependencies in an implementation of an ERP solution. Splitting the solution deliverables into too many phases might not make sense if there is a co-dependency between certain modules or functional areas. We are often asked if a customer can implement inventory/operations as a phase I implementation and finance as a phase II project. If your ERP solution is real-time/integrated, then all inventory and purchasing transactions will flow directly into the financials and financial reporting (balance sheet and profit and loss). This being the case it makes no sense to implement the operational solution without finance.
Take a considered approach to all aspects of your ERP implementation, budget and resourcing to create a balanced view with regard to a phased approach to implementation. Being realistic about what is achievable based on budget and resource availability is critical to achieving success.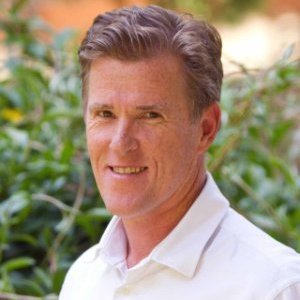 Brett has more than 20 years of business software sales and company management experience. Brett has been involved in more than 300 ERP projects. His passion is customer satisfaction, making sure every client is more than just satisfied. Brett wants our customers to be driven to refer their friends and peers because we offer the best services and technology available and because we exceeded their expectations.