Secrets to engaging suppliers to improve business growth
23 Sep 2019 | by Brett Mundell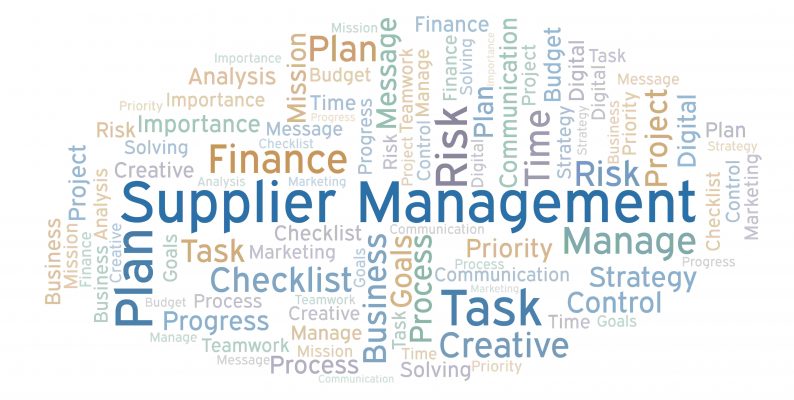 A must-read for businesses interested in optimising their supply chain: why supplier management matters and how you can cultivate engaged vendors. 
Whether your business covers retail, wholesale, distribution or manufacturing: dealing with other vendors is critical to your ability to stake your claim in the supply chain.
Almost every business needs suppliers and other business partners—they provide the raw materials or finished goods that are critical to your processes, sales and ability to add value for your customers. 
How you manage vendors matters. After all, if the people who supply you with materials or products are unreliable, unresponsive or inflexible—the flow-on effects will be felt by your customers and can affect your profitability and long term business growth.
Let's review some of the ways to engage and manage suppliers that aren't immediately obvious.
1. Focus on creating a long-term relationship
Procurement professionals are stepping into the spotlight and being asked to do more. Building relationships that last is one of the most important tasks. 
Successful and durable relationships with suppliers allow you to:
Plan ahead more confidently

Collaborate on initiatives/products with suppliers for mutual benefit

Adapt to market changes with more agility

Spend less time and energy on sourcing new suppliers.
If you don't take a future-focused view and nurture positive supplier relationships, it can cause ongoing tensions and sour a potentially lucrative partnership. 
A 2017 research study that looked at 'supplier role conflict'—when a customer asks a supplier to fulfil special requirements that are not part of the contractual agreement—found that suppliers are "less favourable toward those relationships and expressed less willingness to make future changes in response to buyer requests."
If you've been cultivating strong relationships from day one, it's easier to get suppliers on board when you have a special or urgent request—and stay in their good graces. 
2. Understand each vendor and personalise your approach
Great supplier management depends on a mix of commercial, functional and interpersonal factors. Each supplier will require a slightly different emphasis on these factors. 
Unless you have well-organised information about each vendor and your history working together, it's easy to lose sight of what makes each relationship worthwhile. It's also much harder to see how you can improve on current arrangements.
In the same way you collect and leverage data about customers, it pays to be systematic about how you manage information on vendors. 
When you know more, you can analyse and evaluate your partnerships with open eyes, which helps you:
Identify your best and most profitable suppliers more easily

Assess vendors' trustworthiness/quality with more objectivity

See and manage risks before they become major challenges.
For instance, it may be worth paying more for a better service or company that always meets deadlines. Do you have certainty about which vendors deliveries are more accurate and complete? Do some suppliers deal better with urgency or have guarantees that provide greater reassurance of less disruption when problems occur?
A clearer picture of who your vendors are and what underpins your relationship helps your whole business deal with vendors in targeted ways. 
3. Simplify the process of working together as much as possible
Removing friction from the process of working with vendors makes both of your lives easier. 
You can do this by:
Providing self-service online portals for transactions and quoting processes

Ensuring internal processes are streamlined to ensure timely payments

Having accurate details about products and purchasing needs on hand

Keep suppliers informed and communicating effectively and regularly

Provide accurate sales forecasts to your suppliers – this helps your suppliers with their internal planning 
Your business management systems are critical to managing the information and interfaces required to ensure vendors aren't frustrated or misinformed. 
Many small to medium businesses that are serious about the strategic importance of purchasing and supplier management look to invest in enterprise-wide software that centralises data, leverages data for useful insights, reduces manual effort and improves decision-making.
Enterprise Resource Planning (ERP) solutions are ideal because they enable procurement functions to be more data-driven, automated and accurate. A modern ERP solution can help ensure:
Costs and spending are more visible, being managed in alignment with processes/role permissions, and approved in a timely fashion.

You can spot 'big picture' trends through high-level reporting, business intelligence and analytics. 

You have greater clarity about products available in your warehouses, stock movement and

forecast inventory requirements

. 

Manual tasks are completed with greater speed and efficiency, so procurement leaders can focus on relationships and improvement.

When managing relationships (with suppliers or customers), access to timely data and analytics is critical. Think about:

Accurate sales forecasts to help your suppliers pre-plan shipments

On Time in Full reporting to help analyse vendor delivery and performance

Supplier relationship management – notes and activities assigned to suppliers so that your logistics team can better manage supplier engagement 

Supplier dashboards and KPIs to manage trends and get early warning signals of any potential issues

Supplier price lists electronically loaded into your ERP solution so that you can compare pricing 

Last prices reports so that you can compare supplier price changes over time

Back to back ordering so that you can monitor ordering timelines
Of course, purchasing doesn't exist in isolation: it's dependant on production needs, stock movement, sales and financial health. An ERP system links workflows across multiple business functions, which means improved procurement and overall business performance.
Make managing suppliers a competitive driver in your business by adopting more effective business systems. Talk to us about the benefits of an ERP solution.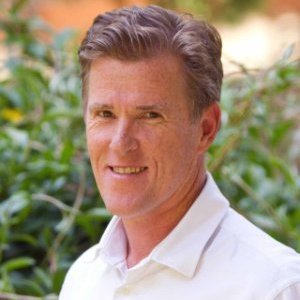 Brett has more than 20 years of business software sales and company management experience. Brett has been involved in more than 300 ERP projects. His passion is customer satisfaction, making sure every client is more than just satisfied. Brett wants our customers to be driven to refer their friends and peers because we offer the best services and technology available and because we exceeded their expectations.