Freight Management Solutions for SAP Business One
19 Oct 2010 | by Natalie
In this blog, we will be discussing integrated freight management solutions for SAP Business One. In Australia, many SAP Business One customers are in the distribution or light manufacturing industries. A major cost for distribution and light manufacturing companies is the expense associated with getting raw materials to the factory and finished goods transported from the warehouse to customer locations. Most SAP Business One users want :
1. An integrated SAP Business One / Freight Management Solution
2. Access to reliable cost-effective freight companies
3. The ability to compare costs from various freight companies.
The team at Leverage has found that we can consolidate all three requirements listed above by integrating SAP Business One to IFS (Interactive Freight Systems). IFS provides a generic multi-carrier freight despatch system. This provides a single solution across multiple carries and has been interfaced to SAP Business One by the team at Leverage Technologies. There is no need to re-enter information – a bi-directional interface is available.
A screenshot of the SAP Business One Interface as designed by the team at Leverage is included below: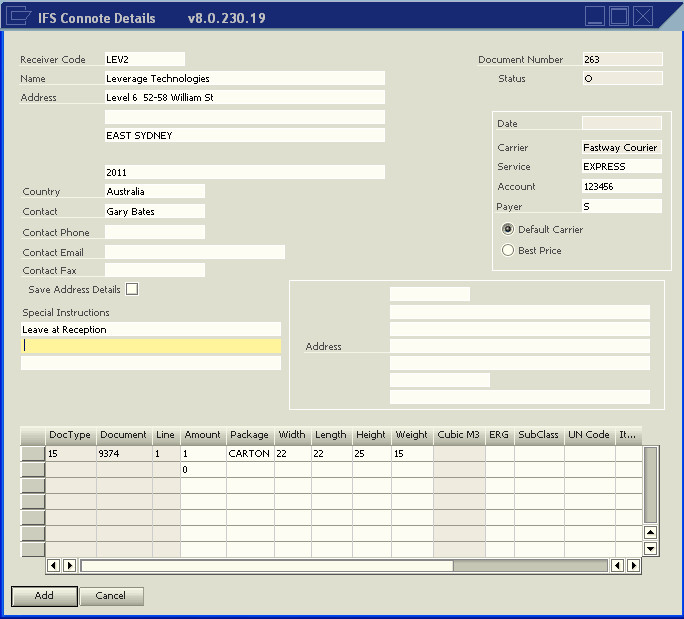 If you would like additional information with regards to SAP Business One and IFS Integration, please feel free to send me an e-mail at [email protected].
Thanks for reading.