3 Reasons Your Manufacturing Firm Is Fighting For Survival
17 Jan 2018 | by Brett Mundell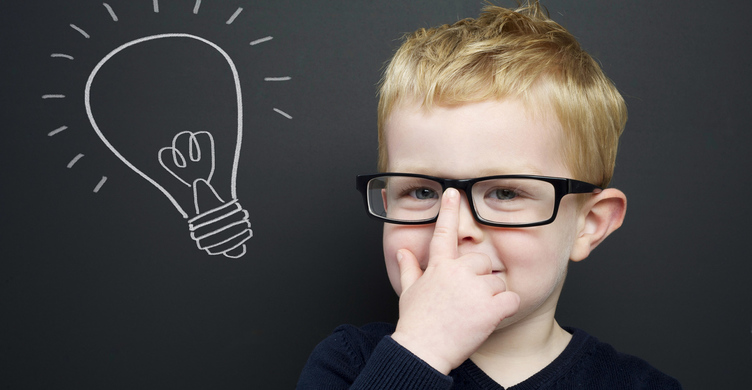 According to a recent report from the Advanced Manufacturing Growth Centre, the Australian Manufacturing sector is larger and more diverse than thought.
With more than 1,200,000 jobs in both its workforce and the inputs it purchases, the Australian manufacturing sector has been growing from strength to strength over the last few years.
The increased competitive pressure means Australian manufacturers can't afford to compete on cost and need to focus on value. In fact, according to the same report, being advanced is not what a manufacturer makes, but how.
In this post, we are going to have a look at the three main reasons your manufacturing firm might be fighting for survival and what you can do about overcoming those challenges.
To fight for survival or not: a guide for Australian Manufacturing firms
Manufacturing businesses have many challenges to overcome if they want to be successful in Australia's business landscape.
From complying with regulations to the skill gap in qualified personnel across the country, there are many different problems that can affect the growth of your organisation. Sadly, these issues can linger for a long time in your business because they're difficult to detect.
The good news is, manufacturing is one of the areas where technology has had the biggest impact in the last few years. In fact, there are many tools and applications that you can leverage to overcome those challenges and run a more agile manufacturing practice.
Enterprise Resource Planning, for example, is one of the most commonly implemented types of software that businesses use to help manage everyday operations, finance, accounting, distribution, and more.
From helping you manage responsive deliveries to delegating tasks to your staff, we'll be going through three different challenges that manufacturing firms face and how ERP software can help you overcome them.
Challenge 1 – Delivery Responsiveness
Responsiveness is a concern that many small and medium-sized manufacturing firms face. Companies that have less capital need to be responsive, flexible and ultimately mobile in order to adapt to changes in the industry. Some of the main challenges that Australian Manufacturing companies face when it comes to delivery responsiveness are as follows, how many do you recognise?
Demand for innovation – Consumers will always want your company to innovate and offer something new to the world. Unique selling propositions will completely change how your business is seen and innovative products will always trump working products due to their nature.
Short product life cycles – Since innovations are always happening, this ultimately means that product life cycles are shorter. This means that your advertising materials will constantly be changing and the way you approach consumers will also need an overhaul.
Raw material inventory – And of course, we can't make new products if we don't actually have the raw materials required. Managing your inventory is crucial if you have strict deadlines for your products or if there are complicated procedures involved in your manufacturing process.
Changing regulations – As mentioned before, small and medium-sized businesses need to be responsive and mobile. If a regulation is changed, then we're expected to keep up with it and change our processes to match the new rules.
These are the main challenges of delivery responsiveness, but how does ERP software help?
For starters, ERP software can help you schedule material production and plan the required materials that will be converted into actual products.
As a manufacturing company, your primary goal is to turn these raw materials into working products and this often means that you'll run into trouble managing your raw inventory versus your actual product stock.
ERP software also helps you maintain quality assurance since it can be implemented in every phase of your operation. From the moment you receive your raw materials to the time you inspect the goods before packaging them, the entire quality assurance process is simplified with the use of ERP software.
Challenge 2 – Keeping up With Regulatory Compliance
As more and more technology is introduced into the world, regulating bodies and organisations need to figure out how to control the technology being made in order to prevent cybersecurity threats or data leaks. Whether it's to protect industry secrets or end-users, regulatory compliance is required to ensure the end product is of high quality and passes inspection.
A great example of how regulator compliance changed was when Uber and other private transport companies grew larger. The entire business model was built around inviting strangers into your personal vehicle as a taxi driver, and this forced the relevant governing body to completely overhaul its regulations to fit this new idea.
In Australia, like in many other countries, Manufacturers have to be aware of the actual laws, and processing standards to ensure the manufactured products, services and solutions are safe and reliable
With ERP software, everything from production management to quality control and assurance is taken care of electronically. ERP software will help you control every phase of your production process to ensure that everything meets the standards you set.
This makes it incredibly easy to comply with regulations and it means you also have proof that you are following them.
Challenge 3 – Dealing With Skill Gaps
A recent report from the Department of Industry, Innovation and Science has identified business management, marketing, business regulation and others as skills deficiencies in the Australian manufacturing sector.
Addressing management capabilities and future workforce skill needs is important for business leaders as qualified staff can enable growth and innovation in a very competitive industry.
To counteract this, ERP software has many tools that are capable of managing human resources. While ERP software can't keep senior members working if they want to retire, it can help to delegate work and streamline human resources operations.
The costs are much lower than traditional human resources tasks and thanks to the implementation and automation, it's much easier to get an overview of how your employees are doing. It also prevents overstaffing which is a common issue in small and medium manufacturing firms. It's cost-effective to use fewer employees, but growing your manufacturing firm ultimately requires you to hire more employees. With ERP software, it's possible to achieve a comfortable balance that will ensure business growth and employee satisfaction.
Conclusion
As competition in the Australian Manufacturing sector continues to increase, competing on value is one of the key requirements for organisations to succeed.
To do so, innovation and processes become key. If your manufacturing organisation is struggling with the challenges of delivery responsiveness, regulatory compliance and skill shortage, implementing Enterprise Resource Planning can help you overcome those challenges.
Use an ERP system to:
Plan your production process to beat your competitors on responsiveness;
Keep up with regulatory compliance;
Streamline the Human Resource management process and retain key talents.
At Leverage Technologies, we have implemented ERP systems since 2005, serving more than 250 customers Australia-wide in many industries. If you are interested in understanding how an Enterprise Resource Planning system can help your Manufacturing organisation, call 1300 045 046 or email [email protected].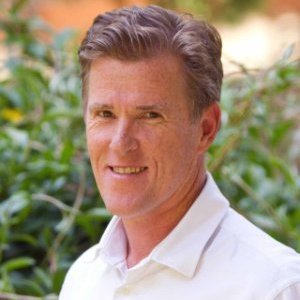 Brett has more than 20 years of business software sales and company management experience. Brett has been involved in more than 300 ERP projects. His passion is customer satisfaction, making sure every client is more than just satisfied. Brett wants our customers to be driven to refer their friends and peers because we offer the best services and technology available and because we exceeded their expectations.