Give us a call now to discuss your business needs. You'll get to speak to an experienced ERP consultant, with actual experience helping SMEs like yours. They may even be able to offer you advice over the phone.
Telephone: 1300 045 046
+61 2 9332 3855
Email: sales@leveragetech.com.au
Our offices are located in NSW, QLD and VIC.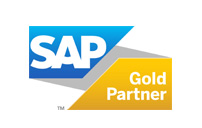 Submit the form to learn how ERP can help you grow your business.
New South Wales
Level 6, 52-58 William Street, East Sydney, NSW 2011
Queensland
Corporate House, 155 Varsity Parade, Varsity Lakes, Robina, QLD 4226
Victoria
Level 8, 20-22 Albert Road, South Melbourne, VIC 3205