Why you should ask your ERP reseller to listen
12 Mar 2020 | by Brett Mundell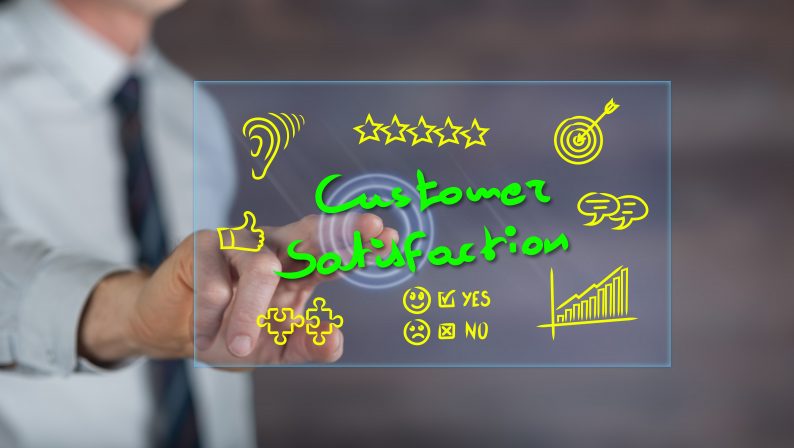 If your ERP software partner doesn't truly understand your business, they can't deliver the best solution. Discover what makes good listening so critical.
Your choice of software reseller is an important one because implementing new business systems is a long-term investment. That means your relationship with your ERP Partner will ideally be a long-term one too. 
Consider this: it might be 10 to 15 years before your business thinks about switching systems again. 
And in many ways, implementing a new enterprise solution is just the first step. You'll likely want ongoing support from your software provider to ensure the system remains up-to-date, has the features you need as your business evolves, and can be competently used by your team (as your team size and complexity grows over time). 
Being able to maintain the continuity of working with one ERP provider over that time will be less disruptive and will save you time, and money. After all – we are implementing ERP solutions to get sustainable, long-term, business benefits. For any relationship to last and flourish—great communication skills and value add are a must. 
Therefore, one of the most crucial attributes to look for in an ERP software and support provider is their ability to listen, communicate and then execute to deliver business benefits and outcomes.
Why a great relationship starts with listening
Research shows that good listeners probe deeper, show support, and create an atmosphere where cooperation and constructive feedback is possible. 
In a business-to-business relationship, really listening to customers shows that a provider:
Respects your time and input.

Wants to get the details right.

Hasn't assumed they already know best.

Wants to keep improving the relationship. 
Good listeners make fewer mistakes and are more able to 'read between the lines'. They listen to how you say things, and topics you avoid. They ask intelligent and tactful questions that help you to clarify your thoughts and delve into the complexities of your business.  
When you're working with an ERP solution reseller, this helps ensure:
You can confidently select a system that delivers the benefits you want.

You can uncover constraints or gaps earlier and address them.

Your ERP implementation is more targeted, cost-effective and error-free.

Dealing with issues, changes, and ongoing support is less stressful.
Not all ERP software resellers are created equal
Unfortunately, the art of listening is at risk because people are more distracted, and not primarily focused on connection and understanding. It's especially problematic if a consultant approaches the conversation with your business with an agenda to 'make a sale' or 'implement the software in a quick time frame'. 
In my opinion, that's short-sighted and that's why our consultancy fosters a culture based on honesty and genuine respect for customers. 
Sure, Leverage Technologies resells software—leading ERP systems from MYOB, Sage, and SAP—but it's not really what we do. The crux of our work is finding solutions that address our customer's business needs and deliver the benefits that help improve and grow businesses. 
That looks different for each and every customer.
Two businesses might operate in the same industry and might both implement a new ERP solution. But their workflows, structures, management styles, and reporting needs will vary. Their priorities and strategic goals will be unique. Their budgets, timelines, and internal capacity won't be exactly the same.
We listen carefully—because we care about truly grasping the nuances of your business (and tailoring a solution to match). 
From the very beginning, listening to customers is embedded in our processes and project methodology. We emphasise detailed scoping so we can meet, digest your ideas, and present them back to you to test our understanding before we create project plans.
If your ERP Partner doesn't demonstrate the patience and desire to understand your current issues, what you want to achieve, and your future objectives—can you trust them to wisely guide the selection, implementation, and ongoing optimisation of your ERP solution? 
Listening creates the foundation for success
In effect, you don't actually 'buy' an enterprise system. You rely on a skilled ERP software partner to listen, work with you, provide recommendations based on sound industry and product knowledge, and apply technical skills to leverage a variety of technologies for your benefit. 
A successful relationship with your ERP provider over time is basically a continuous loop of these three steps:
Your ERP provider listens closely to your needs

You communicate with each other and make decisions 

Together, you take action
If your ERP reseller is a great listener, your systems will reflect an in-depth understanding of what you need and support ways of working that genuinely help you achieve your goals. 
If your provider doesn't listen closely, you risk ending up with a system that falls short and doesn't help you innovate and grow. That puts you on the back foot, and poor listening will exacerbate any problems the longer you work together.
So ask your ERP provider to listen or find one who will.
Leverage Technologies is one of Australia's most experienced, awarded, and trusted ERP software resellers and implementation partners. We're ready to listen – get in touch.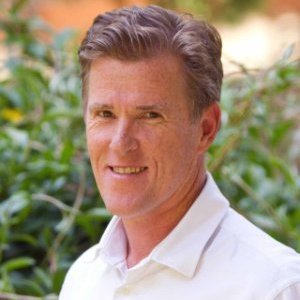 Brett has more than 20 years of business software sales and company management experience. Brett has been involved in more than 300 ERP projects. His passion is customer satisfaction, making sure every client is more than just satisfied. Brett wants our customers to be driven to refer their friends and peers because we offer the best services and technology available and because we exceeded their expectations.