What does the 'uberisation' of the supply chain look like?
10 May 2019 | by Brett Mundell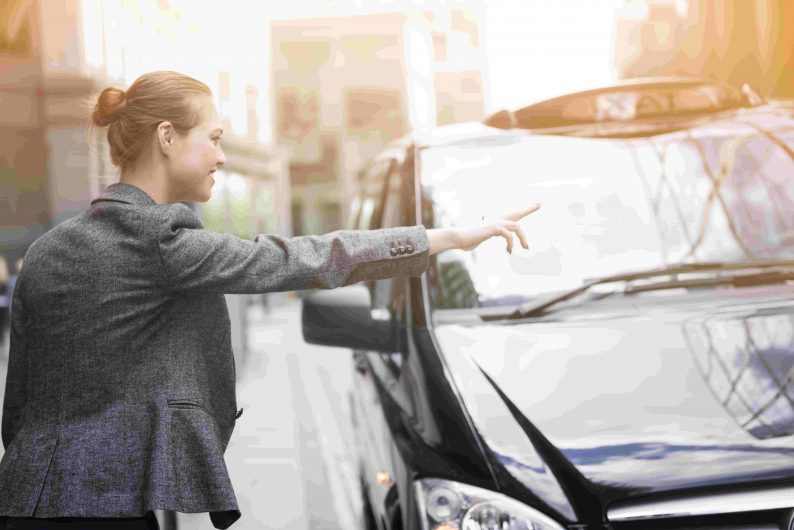 Getting a product from production into a customer's hands requires many steps, but the processes and channels involved are changing dramatically.
Customer-focused approaches and peer-to-peer transactions facilitated by technology are causing many industries to re-think traditional business models.
One template for success is characterised by technology-driven startups like Uber, who achieved rapid growth while competing in an established market by providing greater convenience, with zero investment in assets and by leveraging the 'gig economy'.
It's clear companies can learn from the success of Uber—but just how much 'uberisation' is possible within industries such as manufacturing, wholesale distribution and retail?
What did Uber do that made them a success?
Uber simplified a system that didn't seem open to change: making it easier to order a lift, easier to track when your ride will arrive, improved transparency around who is providing the service, and enabling cashless payments via one platform that works across different locations. Plus the ability to rate their experience and quickly get a sense of quality based on others' reviews.
In a nutshell, Uber gives consumers control and convenience.
Influential management consultant and author of The Innovator's Dilemma, Clayton Christensen describes Uber's competitive assault on the taxi industry as a sustaining innovation rather than what's typically known as disruptive innovation.
"Uber targeted mainstream markets with a better service for existing customers, and it succeeded in serving them better than the incumbents," according to Christensen.
It goes to show that it's possible to increase your market share rapidly by improving existing approaches—making customers' lives better will allow you to gain their business and their loyalty.
How has 'Uberisation' affected the supply chain so far?
Experienced Australian supply chain consultant Rob O'Byrne says the Uber model has obvious appeal for 'last mile delivery' services for retailers and pointed out that some third-party logistics (3PL) providers already provide similar on-demand services.
Further, he suggests the digitalisation of many aspects of the supply chain will enable more companies to use web-based systems and non-specialised personnel to complete one-off tasks inexpensively.
"Whether it's because of the smart digital platforms and their operating efficiencies, the access to a workforce and assets as and when required, or simply because it's the only way of staying competitive and satisfying existing customers, uberisation of logistics is set to grow," O'Byrne said.
Writing for Industry Week, Stephen Gold points to the possibility of on-demand manufacturing. This could mean connecting your available machinery and resources with people or businesses that need them, as a service delivered via a digital platform.
"In addition, manufacturers are adopting the use of mobile devices to design, build, sell, and service products – in effect, orchestrating production and sales in real-time," Gold writes.
He also suggests manufacturers could use the model internally. For instance, using digital platforms to book technicians to respond to on-demand shop floor servicing needs, and collect 'reviews' on service quality.
Do you have to destroy your core business or reinvent the wheel?
The short answer is no.
But for some businesses, a major shift in thinking is required. It's important to understand that satisfying customers is about more than what you procure, produce, sell, package, and transport. It's also heavily dependent on the 'how'.
Uber delivers the same end result as a taxi company, but they deliver it differently. They focus on the customer experience in ways that reduce friction and frustration.
Specifically, that begins with being able to add your credit card details into a mobile app that's easy and engaging to use, provides real-time updates, and eliminates the need to think about paying—customers simply get a ride, with no fuss.
How can growing mid-market business' start applying 'uberisation'?
Finding and keeping customers that want what you offer remains fundamental to success. But your offering is so much more than the goods you make, sell, store, and distribute.
Where Uber stands apart is in the details of how they combined technology and human resources to enhance the customer experience.
What are the unmet needs that your customers have? Where are the opportunities for your manufacturing or distribution business to provide greater convenience, speed, and control to customers?
In many cases, digital transformation that genuinely equips your business to become customer-centric lies at the heart of using technology to deliver value differently.
Modern Enterprise Resource Planning (ERP) solutions are enabling the digital supply chain by allowing manufacturers and distributors to draw on data and customer analytics, engage directly with customers and suppliers online, more efficiently produce customised products, and collaborate across teams and external partners more holistically.  
We understand how to leverage technology to help companies grow—it's what we do best. Talk to our team today about how an ERP solution could benefit your business.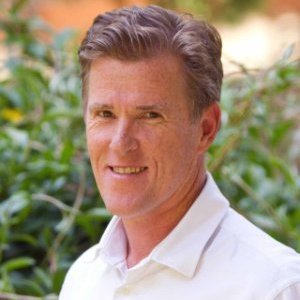 Brett has more than 20 years of business software sales and company management experience. Brett has been involved in more than 300 ERP projects. His passion is customer satisfaction, making sure every client is more than just satisfied. Brett wants our customers to be driven to refer their friends and peers because we offer the best services and technology available and because we exceeded their expectations.