SAP Business One Workflow – email reminder for outstanding approvals
21 Oct 2015 | by Natalie
SAP Business One offers great functionality for automating the approval process in your organisation. Let's look at an example – assume that Janet can place purchase orders for a value of up to $1,000. When Janet wants to place an order for more than $1,000 the SAP Business One system will notify Janet that she does not have authorisation for the relevant purchase order. The workflow in SAP Business One is triggered and Janet is asked if she would like to submit the PO to a manager for approval. At this point in time Janet has the opportunity to add user notes to the authorisation request.
SAP Business One Purchase Order Workflow: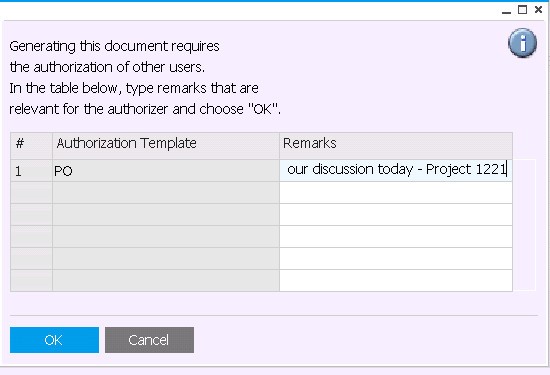 SAP Business One Workflow – the user can create a request for approval: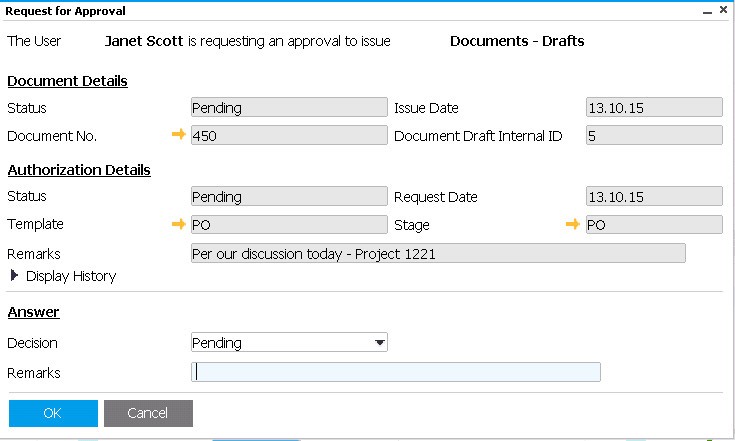 Once Janet clicks send the authorisation is sent to the relevant manage for authorisation. The workflow associated with who can approve the workflow, how many authorisers need to approve the authorisation and the authorisation levels can all be configured in SAP Business One.
The manager who needs to authorize the PO for Janet will receive a notification that Janet has requested authorisation for a PO above their authorisation level.
SAP Business One workflow alerts for the manager: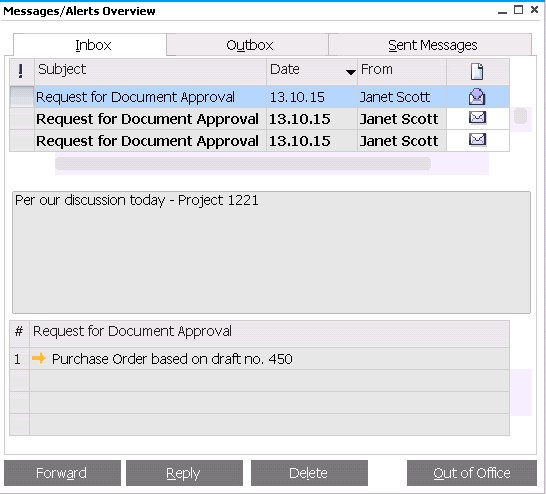 The manager can now authorise or decline the purchase order. The manager can also add notes about their reason for declining or approving the purchase order.
The team at Leverage Technologies has added some additional features to the workflow – e-mail reminders of outstanding workflow authorisations. When a workflow action is required by a manager the Leverage Technologies developed add in will email the relevant manager – as per the screenshot below.
Leverage Technologies developed email alerts for SAP Business One workflow: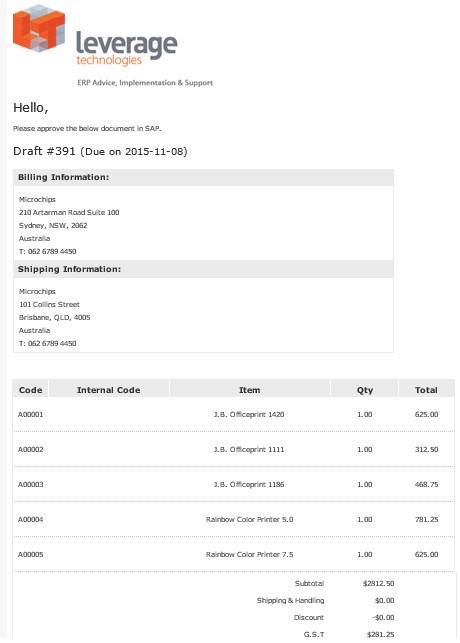 SAP Business One workflow with the Leverage Technologies add-in for automated email alerts can help your business manage your workflow, alerts and business requirements.
Check our YouTube Demonstration of SAP Business One approval procedures: