SAP Business One Support – what should I expect from my SAP Business One Support Partner?
15 Aug 2012 | by Natalie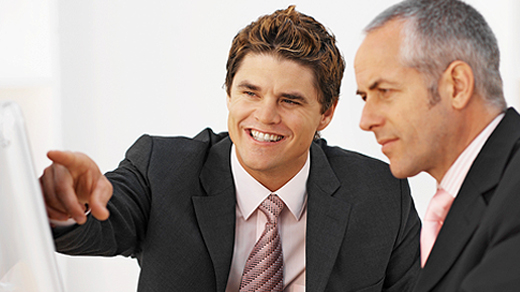 Comprehensive SAP Business One support is critical for any successful implementation of SAP Business One or any other ERP / business management solution. The question that I am often asked is "I am going to implement SAP Business One – how do I choose the right SAP partner for my business?". The good news is that in Australia there are a number of SAP-certified partners. This provides SAP Business One customers with the choice – you can choose the SAP Business One support partner that best suits your business. Here are some things to consider:
Geographical location – with great remote support platforms this is becoming less of an issue but it still makes sense to choose a partner who has a support office in your capital city.
Required investment – what is the ongoing cost associated with SAP Business One support? SAP Business One partners offer different support plans. Ask what is included in your annual maintenance and support plan and what additional costs you should expect each year so that you can get an expectation of the total annual cost of ownership. Updates/upgrades – how often will upgrades and updates be performed on your SAP Business One solution and what costs are expected – training, conversion, testing and final migration?
Support desk – does your SAP Business One support partner offer comprehensive helpdesk support? Not just a call logging service – what you want is real-time access to SAP Business One and technical experts when you have a support query. Is the cost of the support desk calls and support desk logging into your system to review support queries included in your annual maintenance and support plan? Do you have a service level agreement in place?
Training – as your business grows you will employ additional people. These new team members will require SAP Business One support and training. What are the costs of ongoing training and what are the training options provided – online, computer-based, classroom etc.? Value add – what value add does my SAP Business One partner bring to my SAP Business One implementation? Some examples of great value add include user group meetings, free online training, monthly newsletters, support bulletins and account management services.
Resource – when you require on-site resources can your SAP Business One support partner offer you the right person with the correct skillset? SAP Business One offers more functionality year after year as new versions of SAP are offered to new and existing customers. You will want to make sure that your SAP Business One support partner has the right skill level, and availability and is up to date on the latest versions and offerings from SAP.
Industry expertise – of great assistance during the implementation and post-implementation support is having an implementation and support team with previous experience in your industry. This can reduce the time taken to implement SAP Business One and can streamline support.
There is a lot to consider when choosing a partner for your SAP Business One implementation and support. The good news is that SAP Business One is widely supported across Australia (and the world).