SAP Business One customer order notifications – helping improve customer service
01 Sep 2015 | by Natalie
The team at Leverage has received regular requests for automated order acknowledgements to be sent from SAP Business One. The requirement varies slightly from customer to customer but essentially needs an automated email to be sent to customers on various order statuses:
Receipt of order from customer;
Order status update;
Dispatch of order to customer;
The screenshot below shows an example. This is an automated order confirmation email for an order received. As the order is created in SAP Business One the mail is triggered and moments later your customer has an email confirming their order details.
SAP Business One order confirmation email: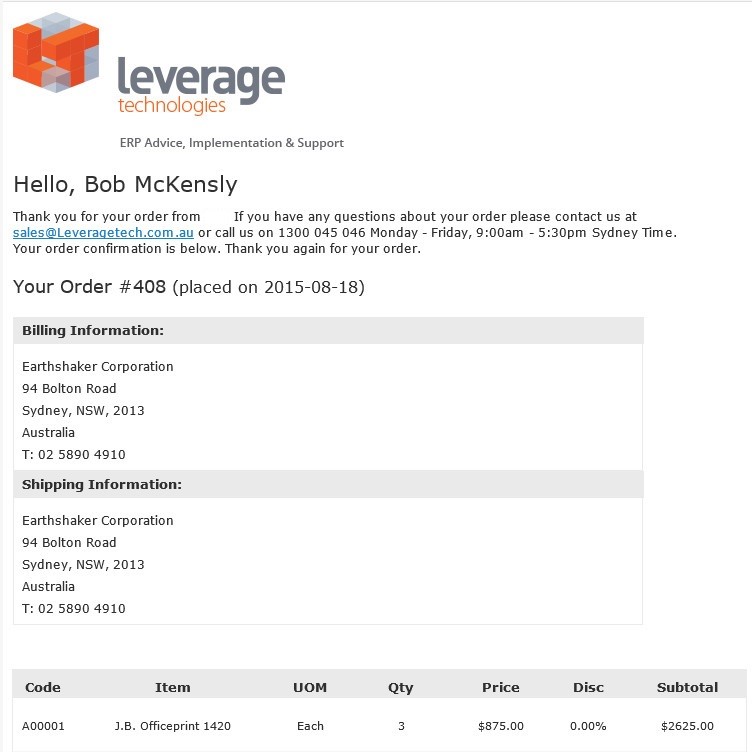 This is another great example of the value add offered by SAP Business One and the team at Leverage Technologies.
A short demonstration of the SAP Business One Order confirmation functionality: