SAP Business One Cash Flow Management – providing you with the tools to better manage your cash flow
24 Sep 2012 | by Brett Mundell
Cash flow management is usually listed as a top priority for small to medium business. SAP Business One provides functionality to enable you to better manage your cash flow. There are a number of cash flow reports as a standard feature of SAP Business One – this has been covered in a previous blog. The focus of this blog is cash flow management activities – day to day management of cash flow using SAP Business One. This functionality will be used by team members chasing debtors on a daily basis.
Activities – use activities in SAP Business One to send reminders about chasing debtors, update your to do list with regards to debt chasing or assign an activity about debt chasing to a member of your team. Record conversations with customers and link the relevant AR invoice to the activity. This mechanism ensures that you have a record of conversations with customers about outstanding debtors and allows your team to share information about issues with collecting cash. As an example if a customer says that they are not paying an outstanding invoice because the salesperson gave them an extra 30 days terms then the accounts team can forward an activity to the relevant salesperson asking for a response. Better communication and a follow up to do list makes collecting cash a team effort.
Age Analysis – a standard report in any business management solution. SAP Business One provides some great features – drill down to source transaction, e-mail the open AR invoice to your customer directly from SAP Business One and bulk print statements through Autodocs.
Open item analysis – run quick and easy open item analysis – accounts receivable, accounts payable, open purchase orders etc. Giving you quick and easy access to which items remain open / unpaid in SAP Business One. As always there is the ability to drill down to source transaction.
Drag and Relate – we have written many blogs about Drag and Relate – great SAP Business One functionality that allows you to get instant access to the information that you want. A review of all open invoices for a customer is instantly available to the user. Then drill down to source transaction, phone the customer and e-mail a copy invoice to the relevant person.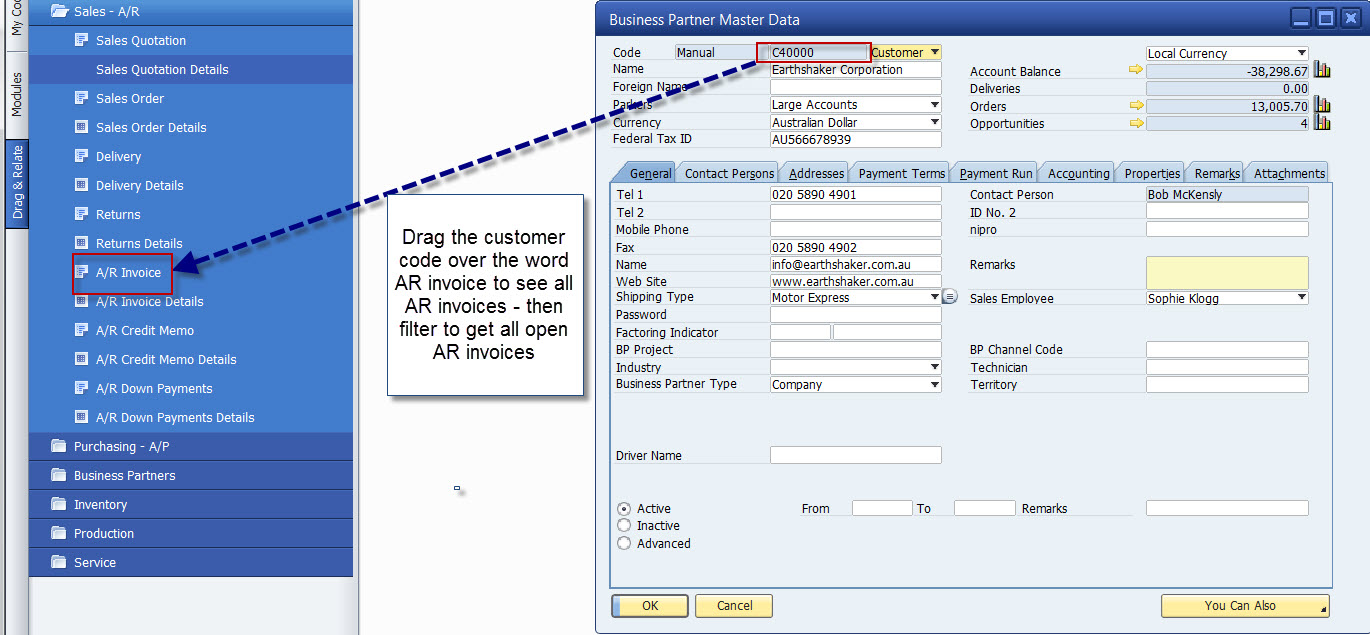 Credit limits – create restrictions based on credit and commitment limits. Limits can be set at various levels – sales order, delivery, invoice etc.
Dunning letters – together with the Dunning Wizard in SAP Business One is used to send reminder letters to customers who have not paid their invoices. Keep track of customer "payment behaviour" in SAP Business One. Another great automated feature to assist you collecting outstanding open invoices.

Payment Wizard – the SAP Business One payment wizard allows you to generate incoming and outgoing payments in batches for bank transfers / EFT as aba files (Australian banking file format). The wizard allows users to set-up the payment parameters – incoming and / or outgoing payments, bank transfer and or cheque etc.
Using the multiple tools available in SAP Business One together with the SAP Business One cash flow reporting will provide you with everything you need to better manage your cash flow.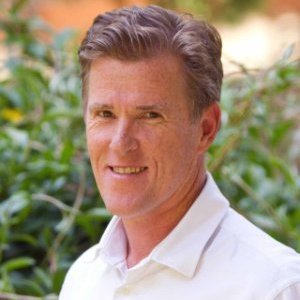 Brett has more than 20 years of business software sales and company management experience. Brett has been involved in more than 300 ERP projects. His passion is customer satisfaction, making sure every client is more than just satisfied. Brett wants our customers to be driven to refer their friends and peers because we offer the best services and technology available and because we exceeded their expectations.