How Much Does Sage X3 Cost?
04 Jul 2018 | by Brett Mundell
An interesting question: "How much does Sage X3 cost (or any other ERP solution of this calibre)?".
In this article, we will give an overview of the various factors that typically determine the cost of your Enterprise Resource Planning software rollout. We will also focus on Sage X3 to give you an idea of what pricing you can expect for a project of your size.
 Sage X3 pricing: What does it depend on?
Implementations of Sage X3 vary greatly depending on a number of factors. We have previously written extensively about the factors contributing to ERP budgeting, here is an overview with a focus on Sage X3.
Functional requirements
A company requiring basic finance only implementation of Sage X3 will have very different budgetary requirements to a business needing to implement the full ERP solution (functional footprint) available in Sage X3, including:
Finance;
Logistics;
Distribution;
Purchase planning;
Manufacturing.
Geographical footprint
Implementing ERP in one geographical location is simple and requires a relatively small investment. One of the major benefits of Sage X3 is the fact that you can operate multiple entities (local and overseas) from a single database folder. This provides great functionality for inter-company and consolidation reporting. However, let's not forget that when it comes to budget and cost to implement ERP each additional company that is implemented will require an additional budget. These budgetary requirements will be stretched even further if we add into the equation multi-national requirements. As we add additional counties, we also add complexity – legal and fiscal requirements, local training and support and comprehensive foreign currency reporting requirements.
Available internal resources
The experience and availability of your internal staff are key to defining the cost of your Sage X3 implementation. The availability and previous ERP implementation experience of your internal team will also have a marked effect on implementation pricing. Most Sage X3 customers are larger SME or mid-market companies. These companies fall into two distinct categories
Small to medium-sized companies who do not have the resources available to implement an ERP solution without outsourcing most of the resource requirements. These resource requirements can be outsourced to a Sage implementation partner. As more responsibility rests with the implementation partner, the price of implementation goes up.
Larger companies usually have more "internal muscle" to implement ERP and therefore are less reliant on the implementation partner for implementation resources. This clearly reduces the investment to implement.
Total number of Sage X3 users
The number of users that will be logged into your Sage X3 solution at any point in time only has a marginal influence on implementation pricing unless – those users are based in different geographical locations. The system requires the same amount of configuration for 10 users or 100 users. Influencing factors include:
Geography. Implementing across multiple geographical locations and countries increases the cost to implement;
Training requirements can have an influence on implementation pricing, depending on whether or not you use a "train the trainer" approach.
Project management
When implementing SageX3 companies must allocate between 10% and 20% of their budget to Project Management. Different Sage partners will include different elements in project management. Essentially, Project Management should cover project planning, project meetings, project coordination, resource scheduling and scope management. There should be Project Management resource allocation from the Sage reseller and the customer. The stronger the Project Management resource provided by the customer, the lower the Project Management resource requirements (and budget).
Implementation methodology
There are multiple different implementation methodologies available for Sage X3. An agile methodology which allows for a "fits like a glove", do and charge implementation will normally cost more than a "waterfall" based (fixed scope / fixed price) implementation methodology. Let's quickly explain the differences.
A waterfall methodology assumes an upfront, comprehensive scope of work. This scope of work is put together by your Sage reseller and your internal implementation team/resources. This scope of work is used to put together an implementation plan and budget. This "waterfall" methodology requires more upfront planning and structure and usually offers less flexibility during implementation. The advantage is usually a lower investment to implement.
An agile methodology relies on a "design and builds as you go" solution. You often get a more complete functional fit, but you pay more in dollar value and time for the solution.
The "big three" factors
Data, reporting and customization. These three factors have a massive influence on the Sage X3 implementation budget and timeframes. Manage each of these factors carefully to reduce risk.
Cloud vs On-premise
Does not have a huge effect on implementation pricing but there are pros and cons. Highly customized implementations of any ERP solution tend to require additional management in the cloud.
Sage X3 Cost Estimate
Assuming that we have looked at and summarized all of the factors that influence the pricing for the implementation of Sage X3 – how do we get to the Sage X3 cost estimate?
You would need to scope your high-level requirements. Let me give you a few guidelines and estimates.
We will assume that you are looking for an end-to-end solution, whereby the Sage business partner is providing the relevant skills and is not using a template implementation. Here is the tentative cost of implementing your solution.
Finance-only implementation. Assuming 10-20 Finance users, GL, banking, journals, fixed assets, financial reporting, accounts payable and accounts receivable. 40-50 days @ $60,000 – $80,000 implementation investment.
Logistics and distribution. 20-50 users – all financial modules plus purchase order planning, inventory/warehouse management and logistics 80-100 days @ $120,000 – $150,000 implementation investment.
Manufacturing. Finance, distribution and complete manufacturing – work orders, BOMs, routing, planning and scheduling – 100-150 days @ $150,000 – $225,000 implementation investment.
These "days" assume consultancy days ie. the number of days that your Sage implementation partner will require to do the consultancy, training and system configuration. These days to implementation does not include specific functional requirements like EDI, E-commerce, or specific BI projects.
On-premise or cloud estimates for software and support have not been included in these Sage X3 cost figures as we have only focused on the implementation estimates.
Conclusion
In summary, multiple factors influence ERP implementation pricing.
For a Sage X3 cost estimate, you are looking at things like internal resource availability, requirements, cloud vs on-premise, data requirements and geolocation, to name a few.
At Leverage Technologies, we have been implementing Sage X3 for some of the biggest sites in Australia. For more information or to get an estimate, feel free to give us a call at 1300 045 046 or email [email protected].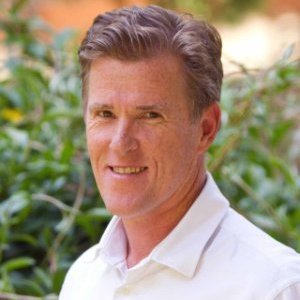 Brett has more than 20 years of business software sales and company management experience. Brett has been involved in more than 300 ERP projects. His passion is customer satisfaction, making sure every client is more than just satisfied. Brett wants our customers to be driven to refer their friends and peers because we offer the best services and technology available and because we exceeded their expectations.