Sage Intacct – the perfect solution for financial services companies
14 Sep 2020 | by Brett Mundell

Financial services companies across different sectors of the financial services industry have a lot in common when it comes to requirements for corporate accounting:
Multiple ABN's / entities
Requirements for inter-entity accounting
Consolidated reporting
Eliminating entries
Complex reporting requirements (especially for ASX listed companies)
Accounts payable and purchase order approvals
Budgeting and forecasting
Foreign currency reporting (overseas entities)
A lot of financial services companies operate on basic (entry-level) accounting solutions. These solutions, whilst inexpensive, do not cater for the complexities of growing financial services companies. Financial services companies typically want to be able to:
Quickly view financial information across multiple entities
Access each entity from a single database sign-on without the need to log into different databases
Review consolidated financial reporting at the click of a button
Ensure statutory reporting is timely and accurate
View eliminating entries across entities
Ensure accurate reporting of foreign currency valuations per relevant accounting standards
View financial data by fund
Manage multiple asset types
Report on complex cash flow requirements
See Sage Intacct in Action – Sage Intacct for Financial Services Companies:
Sage Intacct is a cloud-first solution built for corporate accounting aimed at a handful of core vertical markets including the financial services industry. Core functions and features relevant to the financial services industry include:
Dimensions – use dimensions to slice and dice your financial data – by the fund, region, investment type, department and more. The great thing about dimensions is that you can get an excellent view of your general ledger data with minimal setup and maintenance of your general ledger chart of accounts.
Collaboration – use the collaboration tools in Sage Intacct to improve communication across the finance team
Automation – automate reporting, dashboards, recurring journals, template journals and more. Saving you time, saving you money and reducing errors.
Reporting – ASX or other reporting requirements can be automated based on report templates.
Dashboards and KPIs – give you great insight into your corporate accounting, cash flow, financials and business trends.
Sage Intacct is a cloud-first solution – this will help your business achieve a quick return on investment. Implementations can be achieved in a few weeks with an excellent implementation methodology focused on delivering real value and business benefits in the shortest possible timeframe.
Financial services companies that could benefit from moving their corporate accounting solutions to Sage Intacct include:
Wealth management
Financial services
REIT funds
Venture capital
Private Equity
Family investment offices
Private Equity
If you want to know about Sage Intacct and the real business benefits that Sage Intacct can bring to your financial services business, please feel free to contact the Leverage team.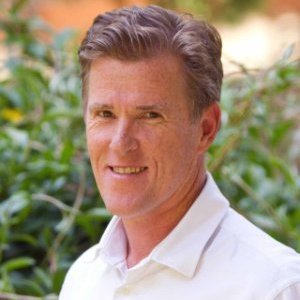 Brett has more than 20 years of business software sales and company management experience. Brett has been involved in more than 300 ERP projects. His passion is customer satisfaction, making sure every client is more than just satisfied. Brett wants our customers to be driven to refer their friends and peers because we offer the best services and technology available and because we exceeded their expectations.