Sage ERP X3 – Version 7
03 Feb 2015 | by Natalie
In November 2014 the team at Sage Business Solutions launched Sage ERP X3 version 7. So what's new in version 7 and why is the team so excited about version 7? Let's take a quick look at some of the Sage ERP X3 version 7 functions and features.
Sage ERP X3 Version 7: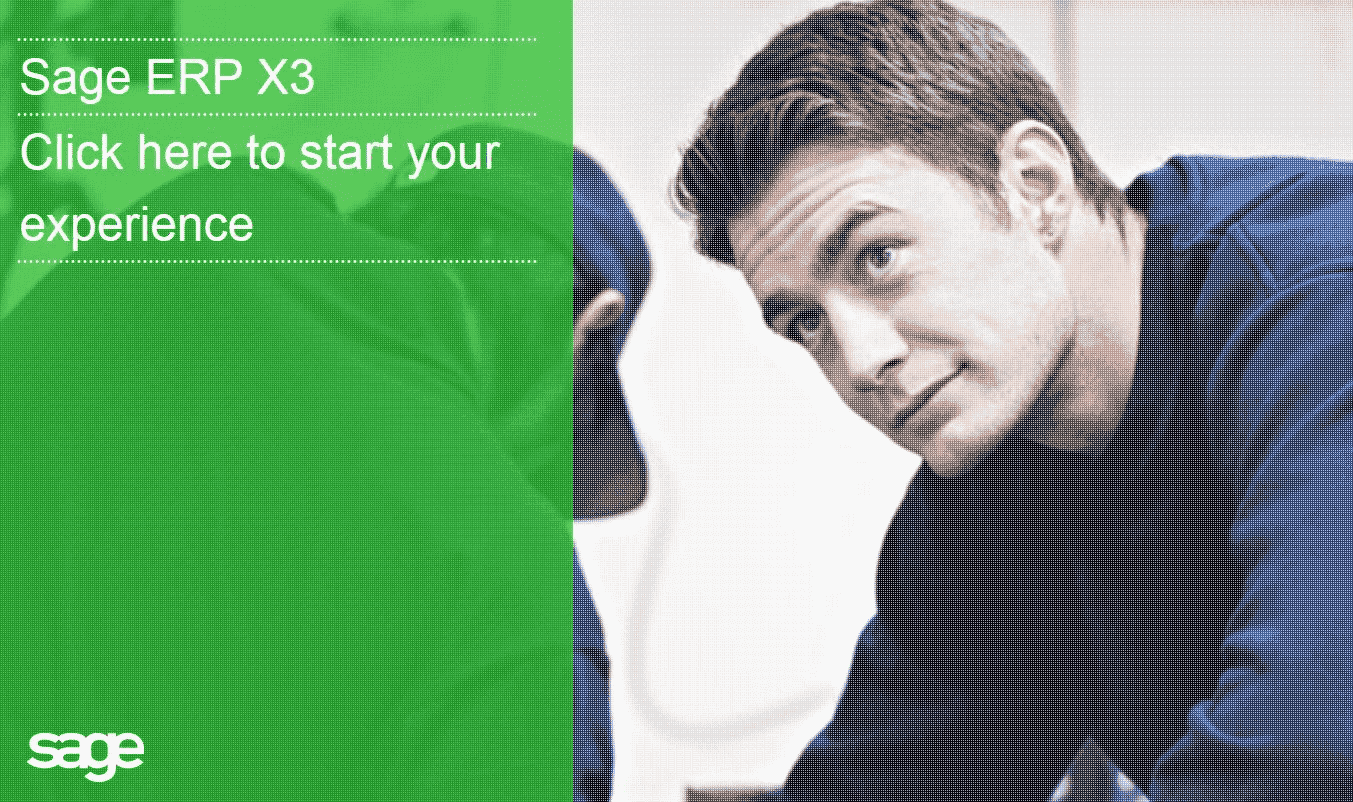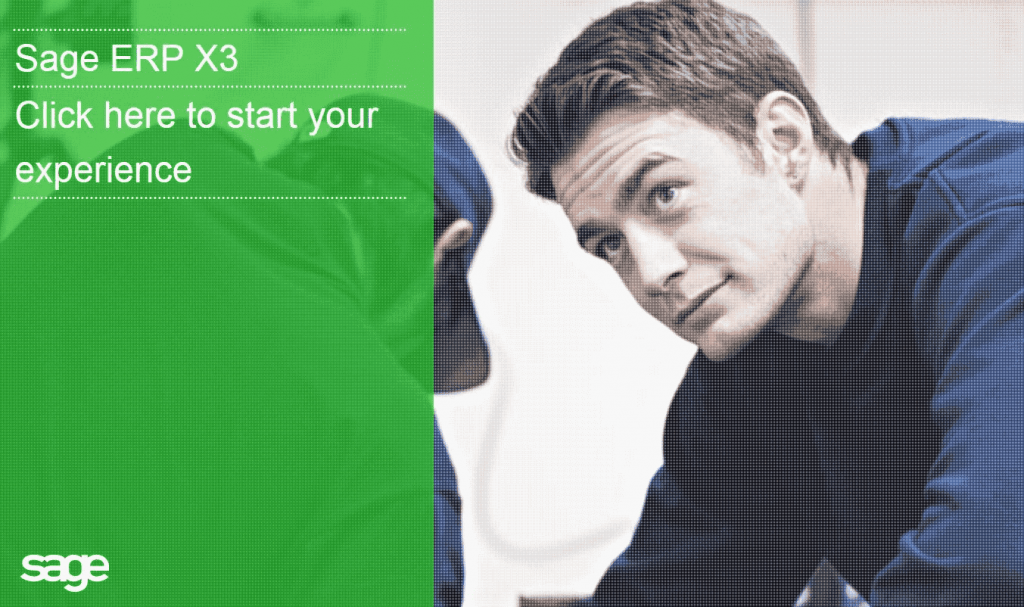 Above all else the new Sage ERP X3 interface is outstanding – easy to access, easy to use, device and browser independent. Yes – Sage has done it – a great HTML5 interface. The great thing about the new Sage ERP X3 interface is that it is device independent – iPad, iPhone, Android, PC, tablet or notebook – you choose. What you get is the same user experience on every device from any and every browser – Chrome, Firefox and more. There is no denying the importance of the device and browser independent experience on Sage ERP X3 Version 7. Today almost every business person uses a mobility device – most of us use them several times a day – with Sage ERP X3 version 7 there is no need to download apps – simply go to the required web address on your browser and get access to your Sage ERP X3 solution.
Sage ERP X3 Version 7 includes several role based configurations and reporting dashboards. This is a great opportunity to give users access to KPI and dashboard reporting relative to their work environment. As an example a production manager might have access to KPI's including open works orders, urgent production orders and production bottlenecks. A logistics manager might want an "on time in full" dashboard.
Sage ERP X3 Version 7 Dashboards: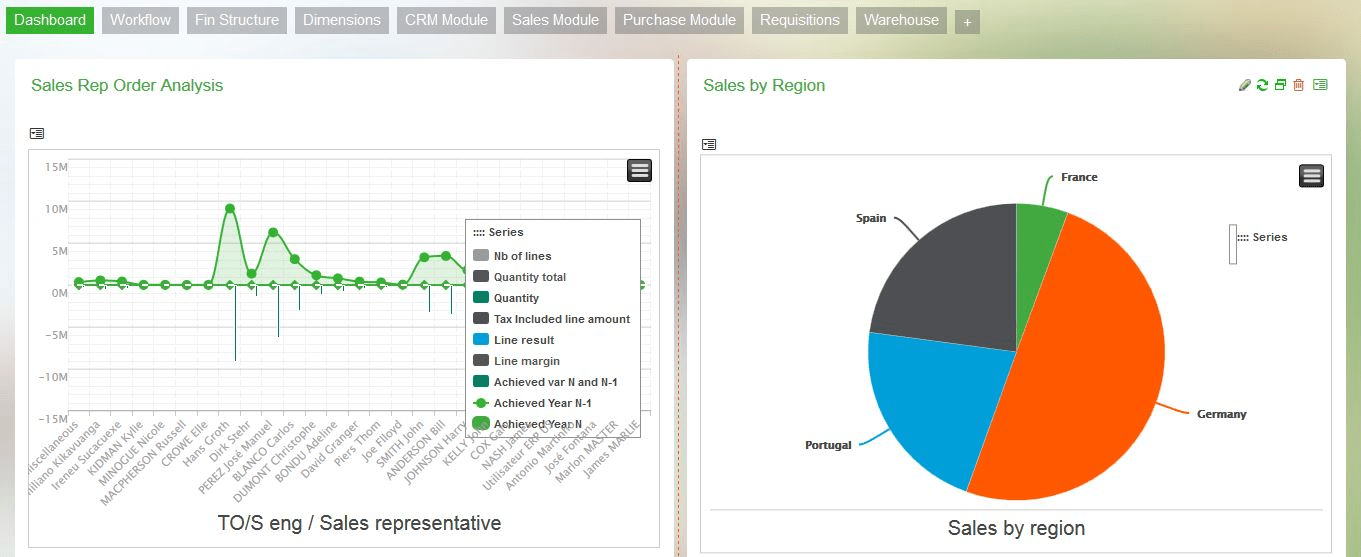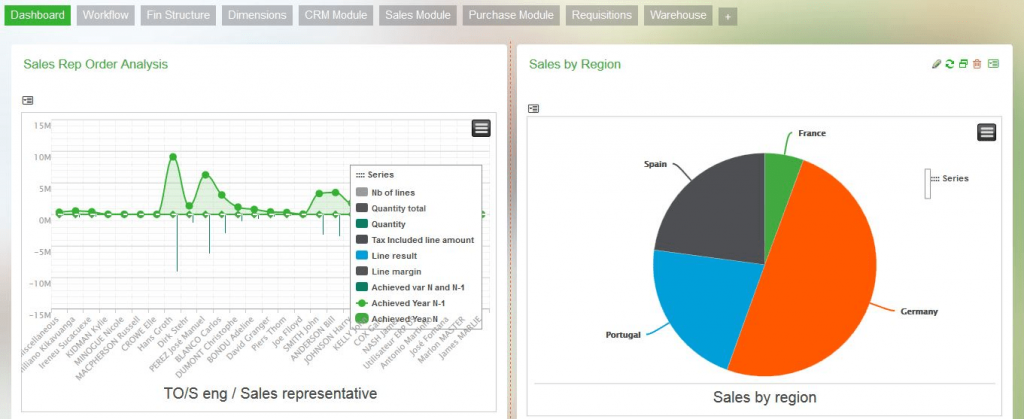 Sage ERP X3 version 7 also includes web apps – with offline replication (just in case you are offline) for expense management, sales and purchase management and stock availability – great tools for your sales team.
With Sage ERP X3 version 7 – the team at Sage has updated the KPI's and dashboards to include several real time monitors – giving you the information that you need when you need it – with drill down and self-service analytics.
Sage ERP X3 version 7 includes enhanced MS Office integration to help your users with presentations, quick easy reporting and mail merge requirements. A user can run a KPI dashboard report and export the report to MS PowerPoint so that the report can be distributed to other members of the team. The links between MS PowerPoint and Sage ERP X3 version 7 are dynamic – with instant updates to the PowerPoint slides as the reporting in Sage is updated. This makes for great presentations using your business data. Users can get great visual reports in MS PowerPoint – integrated to Sage ERP X3 version 7 – easy to use, easy to implement, easy to distribute – providing powerful reporting for the team without the need for complex report writing skills.
Have a look at the item master file example below – what a great user interface – clean, crisp, easy to use – ERP products at their best – making for a great user experience with Sage ERP X3.
Sage ERP X3 user interface – item master: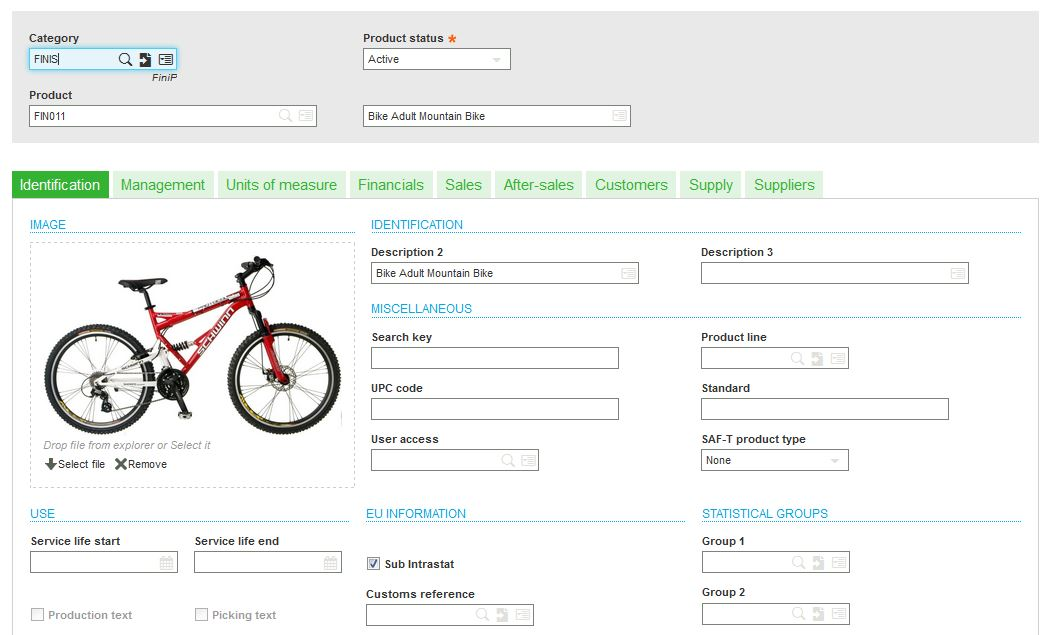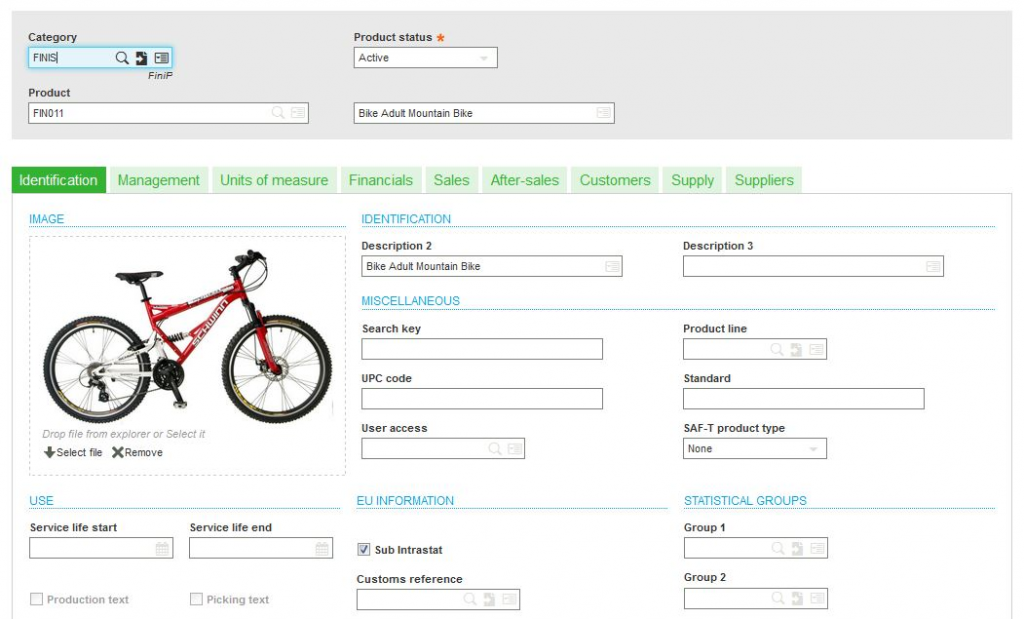 Thanks Sage for a great new product version – truly a leader in the ERP space.