Implementing ERP – Don't Ignore Reporting, Analytics and BI
16 Sep 2020 | by Brett Mundell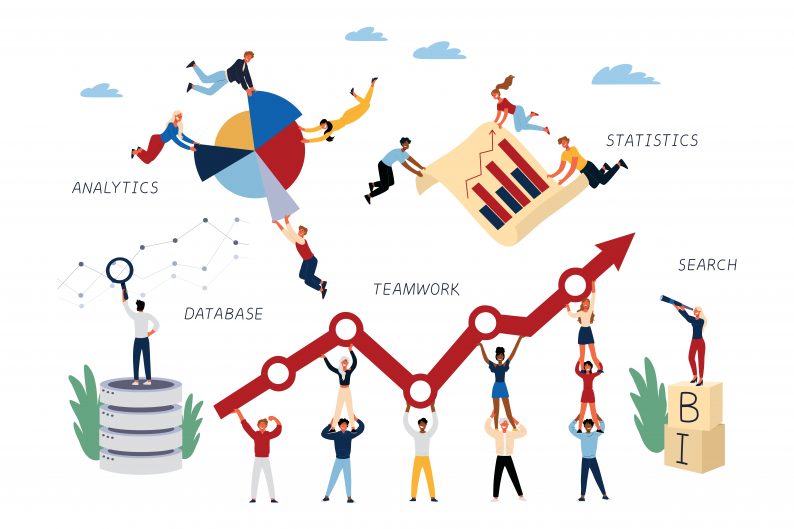 When implementing ERP solutions, companies often overlook business intelligence and analytics requirements – assuming standard ERP reporting will "do the job". It is true that most modern ERP solutions offer standard reporting, analysis and dashboards but, there are other reasons to consider Business Intelligence solutions when implementing ERP.
Modern, cloud-based ERP solutions offer several reporting, business intelligence and analytical reporting options:
Standard, pre-configured reports
A query generator to write your own system queries
Built-in analysis tools to slice and dice data
Integration to 3rd party Business Intelligence (BI) tools
ERP solutions do a great job of collecting data from various functional areas of the system:
Finance
Inventory
Manufacturing
Purchasing
Sales
Now add into the equation data from other solutions as we connect in a world of big data:
Marketing
CRM
E-commerce
In-house built solutions / databases
EDI
Why is data so important?
More than ever before we live in a connected, mobile-enabled world where companies are leveraging data to make informed decisions. As we increasingly move to a digital world the volume of data is increasing exponentially. Correctly sorted and viewed this data can be used for effective decision making:
What is the impact of COVID-19 on product sales and product group sales?
Which product groups carry the highest margin?
What is the client acquisition cost per product or product group?
What is the true cost of moving stock inter-state?
How many orders are lost because of low inventory levels and what is the true cost of these lost orders?
What is the impact of foreign currency movements on the P&L and Balance Sheet?
The importance of timely access to data that can be easily analysed will increase over time as the world we operate in becomes increasingly "connected" via IOT and artificial intelligence.
Big Data from multiple data sources
There is a new challenge associated with data – big data volumes from multiple sources. As discussed above, in an ever-connected, IoT world, data is being made available from multiple sources and systems. The dominance of cloud-based solutions makes it easier to store large data volumes and access these data volumes with ease. Having access to large data volumes from multiple data sources is only part of the solution – now, what are you going to do with this data? How can this data that you are collecting add value to your decision making?
The days of static reporting are long gone
Static data reporting is still required for certain statutory reports but, the real value adds in a big data world is mobile, analytics, business intelligence and the ability to slice and dice data. The beauty of business intelligence integrated to ERP is that the hard work has been done for you. Correctly integrated to ERP solutions, the BI provider will have pre-built the data analysis layers for you. These data analysis layers are typically built across different functional areas – sales, purchasing, finance, inventory etc.
If a sales manager wants to analyse sales data, they can start with a standard report – for example, sales by item for a period. Then the user can slice and dice data for additional analysis:
Last year's sales vs this year
Add in sales by customer by item
View GP by customer and item
View trending sales by customer and item
Review which customers have purchased more or less than last year by product group
By running this quick analysis in a BI analysis tool, the user can get access to meaningful insight across the business.
When implementing ERP solutions, consider the different data sources that you will have access to and decide what information is important to your users and managers – to help make better decisions. Talk to your ERP implementation partner about data sources, data volumes and analysis and the advantages of including an integrated BI solution into your ERP project.
ERP data conversation made easy with Business Intelligence
There is another reason to consider BI solutions when implementing ERP – access to historical data. When implementing ERP solutions your ERP implementation partner will convert master data and open items. A standard ERP data conversion does not include historical data conversion. When you go live on a new ERP solution this can make year in year sales and financial reporting comparisons difficult. The "new" data in ERP cannot be compared to historical data in the new ERP solution because that data (historical/closed transactions) has not been imported. One solution is to access historical data from the legacy ERP solution in a BI solution and then run your year on year, month on month comparisons in the BI software.
If your business is looking for advice on ERP, Business Intelligence, or analytics, get in touch with the team at Leverage Technologies.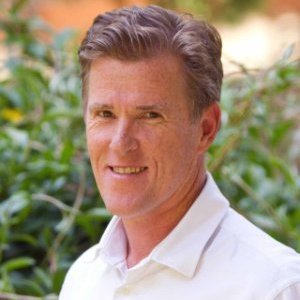 Brett has more than 20 years of business software sales and company management experience. Brett has been involved in more than 300 ERP projects. His passion is customer satisfaction, making sure every client is more than just satisfied. Brett wants our customers to be driven to refer their friends and peers because we offer the best services and technology available and because we exceeded their expectations.