Eight Steps to Evaluating Warehouse Management Software
15 Jul 2013 | by Natalie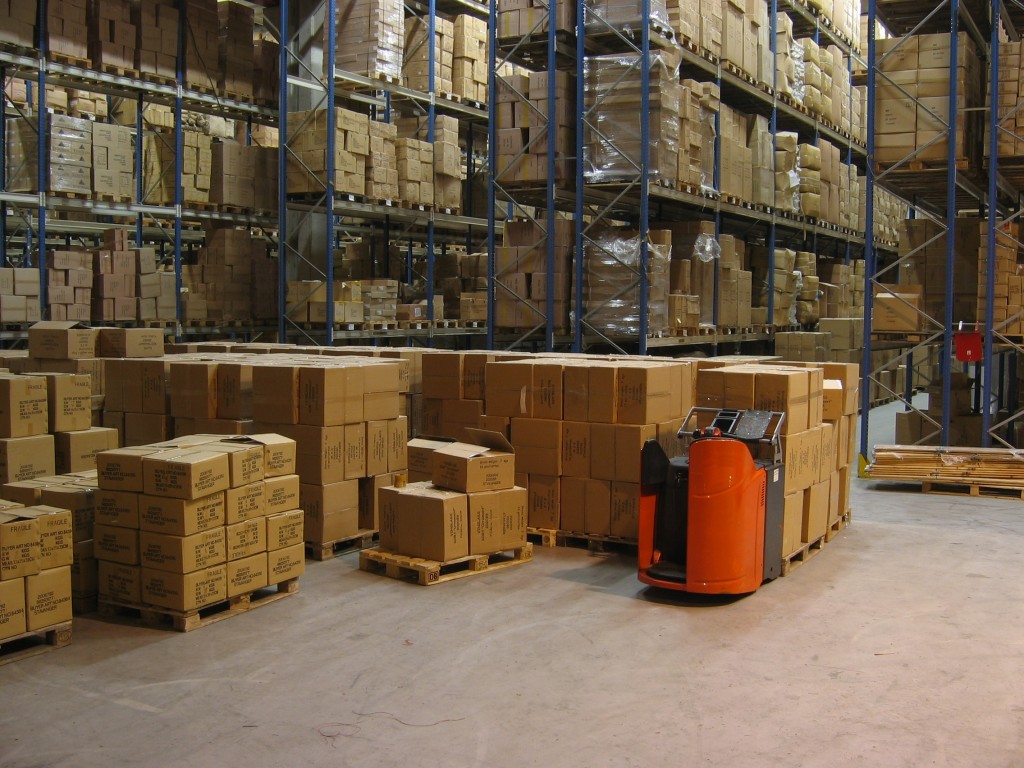 The warehouse is a great example of a department that benefits from automation because there are so many different and dynamic components involved in successfully managing a warehouse. Utilizing warehouse management software will combine all of the components of warehouse management into one unified solution – logistics, location tracking, EDI, traceability, purchasing and optimization of the warehouse process.
The decision to purchase warehouse management software is an easy one to make, but choosing the right software can become quite daunting. There are many different software options available, and they all have an extensive range of capabilities. Some are accessed through an on-premise server; while other options are cloud-based and accessible from anywhere. They all have their distinct advantages and disadvantages, and the right software for your business will depend on your company's specific needs.
Here are eight simple steps that will help you choose the right warehouse management software that is designed to improve efficiencies and increase productivity for your unique business and warehousing requirements.
Eight Steps to Evaluating Warehouse Management Software
1.      Create a Prioritised List of Your Software Requirements
Gather together all of the departments within your company that are in some way associated with your warehouse. For example, purchasing, inventory, shipping, and receiving personnel will all have a different perspective on what functions need to be included in the software to perform their role in the supply chain. You will then need to rank each requirement by priority and reduce it to a reasonable sized list. Let's not forget that the solution that you choose will need to be totally integrated with all aspects of your business management software – finance, CRM and manufacturing.
2.      Research and Rank Your Warehouse Management Software Options
The next step is to do a search of all possible warehouse management products and compare it with your list of requirements. I suggest using a scoring system to narrow down your search. For example, if there are ten major software functions or features that are on your requirements list, number them from ten down to one. Assign your greatest requirement the number ten and the requirement you need the least a one.
As you find potential software options, assign the priority value to the features and/or functions the software has from the requirements list. This will give you a total between 0 (none of the components you need) to 55 (all ten components you need). The next step is to pick a cut-off number, like 30, and then remove any warehouse management software vendors from the list that do not have a score of at least 30.
Here is a visual example to explain:
Warehouse Management Software Requirements:
Inventory Tracking = 10
Order Fulfillment = 9
Stock Replenishment Reminders = 8
Shipment Planning and Picking = 7
Barcode Scanning = 6
Pick by expiry date = 5
Billing Notifications = 4
Inventory Turn Reporting = 3
Quality Monitoring and Control  = 2
Logistics Scheduling = 1
If the warehouse management software you are considering contains inventory tracking, order fulfillment, stock replenishment reminders, billing notifications, and inventory turn reporting, then its total score would be 34. If it contains shipment planning, barcode scanning, pick by expiry date, and logistics scheduling, but not the other requirements, then the score would only be 19 and therefore is not a viable solution. This is just one simple method for evaluating the ranking of warehouse management software features and functions. You can create your own, more complex ranking system depending on how important various components are to your specific business.
3.      Develop a Short List of Possible Software Vendors
Once you have ranked each software solution based on how well it meets your requirements, put together a list of the top three possible suppliers. This should include both on-premise and cloud-based software options. Make sure that each of these software vendors is willing to configure the solution to suit your company's specific needs.
4.      Contact the Vendors on Your List for References
Ask for references that you can speak with on the phone, or testimonials from well-known industry leaders. Any good software vendor will have no problem coming up with a list of positive references. Make sure to always personally verify their referrals so you can feel certain that the company is professional, experienced, and trustworthy.
5.      Ask for a detailed  Software Demonstration 
Most reputable software providers will offer their potential clients a comprehensive demonstration to test the product based on your specific requirements. This demonstration should show the warehouse management software tailored to your requirements, using your product codes and a configuration based on your specification. As an example if serial number traceability is important to your business then make sure that serial number receipting and despatch is included in the presentation.
6.      Request and Compare Proposals
Price should never be your first concern because warehouse management software is an investment that will result in more cost-saving efficiencies for your business; however, it will be a factor in your decision. Make sure to request detailed proposals so that you can compare pricing for each line item.
7.      Review the implementation proposal
Make sure that you spend some time evaluating the implementation, training and system configuration proposal for the warehouse management software. Look at the inclusions and exclusions, what is considered phase one versus phase two? Is the proposal fixed price or time and materials? What reporting and data conversion is included? At this point in time you might ask the preferred vendor or business partner to spend a day or two on-site reviewing your requirements in more detail. This will allow the warehouse management software team to deliver a comprehensive implementation proposal – complete with implementation plans and a scope of works.
8.      Check out the implementation team
Ask about the experience of the implementation team that will be responsible for your warehouse management software implementation. The implementation team will need more than product knowledge – they will also need warehouse management experience.
As previously stated, let's not forget that warehouse management software integrates with many aspects of your business management software – finance, customer relationship management, logistics and more – make sure your systems are fully integrated.
If you follow these simple eight steps for evaluating warehouse management software, you will be able to find a reliable solution that covers all of your requirements – now and into the future. The solution should come from a reputable vendor and be able to help make your distribution systems more fluid and cost-efficient.