What does your ERP solution have to do with your cybersecurity risk?
28 Jan 2020 | by Brett Mundell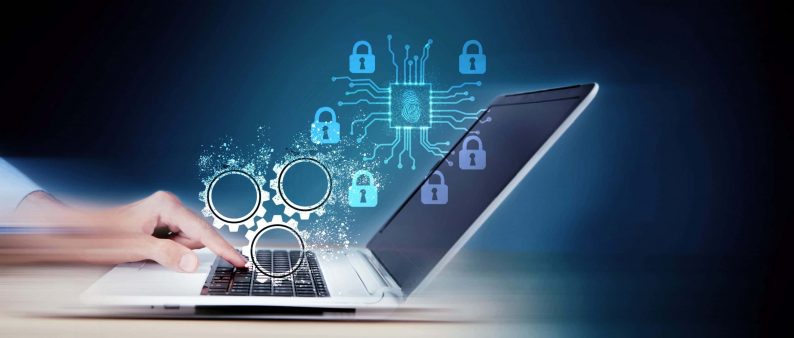 This post explores the increased cyber risks that come with an increased focus on digital business and how it affects your ERP software.  
You can't avoid it: business is becoming more digital. Technology lies at the heart of efforts to increase efficiency and deliver value, which is why the pressure to adopt smart finance, distribution, logistics and manufacturing is growing. 
Businesses who don't transform digitally could soon be driven out of the market, yet the increased flow of digital data powering Industry 4.0 also brings cybersecurity concerns. It's not exactly a catch-22 situation—like all industries, manufacturers simply need to be conscious and proactive about IT security. 
Data is the lifeblood of digital success: you need to manage and protect it
No doubt, your business is now collecting a lot of data. That's why Enterprise Resources Planning (ERP) solutions are so critical to doing business in a digital age. 
The best ERP systems make it easier to collect, manage, analyse and leverage your data, including personal information about employees, customers, suppliers, and partners—and operational knowledge relating to sales, production, processes, finances, and inventory.
With the ideal ERP solution, silos in managing people, data and processes are removed. That gives leaders the high-level visibility and control they need to identify and act on opportunities to improve and grow the business. 
However, the wealth of valuable data contained in ERP systems also makes them an attractive target for cyber criminals. Like any asset, you need to take serious measures to protect your ERP solution. 
Time to take your ERP security more seriously?
There can never be a 100% guarantee of security, but you can take steps to avoid incidents.
If you're still running your business on outdated, legacy ERP systems, that's a good place to start. Legacy software is particularly vulnerable when it comes to cybersecurity. 
Whether you decide to upgrade or select a new solution, it's important to work with a trusted vendor. Do they have the resources to continually innovate and ensure their product stays abreast of evolving threats?
As well as paying attention to traditional perimeter-based security measures like antivirus, anti-malware, and firewalls, it's essential to keep your ERP up-to-date by applying patches and new versions as they become available. Cloud-based ERP solutions make this much easier as these updates are applied on a regular basis with minimal or no extra effort required by you, the customer.
Leading and progressive ERP vendors are always developing and refining their offerings and often have more frequent update cycles that are automatically applied via the cloud. 
Cyber criminals and hackers are always adjusting their methods and looking for new vulnerabilities. Some businesses invest in continual cybersecurity monitoring of their ERP environment, regular audits and usually have a response plan in place should a breach occur.
If you're in a regulated industry, you might consider ERP vendors that can offer cloud platforms in a privately hosted environment—giving you both speed, agility and customised security.
[FEATURE ARTICLE – On-premise vs Cloud vs Hosted: What's the difference?]
Don't overlook the internal risks when it comes to your ERP users
Cybersecurity is a strategic risk. Human error or carelessness can lead to confidential data or intellectual property being compromised. 
The threat of cybersecurity breaches by your employees—both accidental and intentional—is a realistic concern. It's a wise move to establish company-wide protocols and training that helps your team to consider and mitigate the impact of data breaches and hacks.
This is where your choice of ERP software and implementation partner also comes into play. Truly integrated, intuitive and well-configured ERP solutions reduce the temptation for workers to use workarounds or separate tools to share or manipulate data. That's a real problem (and security risk) when you have multiple, disjointed systems or still use spreadsheets. 
Comprehensive ERP solutions also allow businesses to control and manage who can access essential or sensitive information, as well as helping to automate workflows and processes to make it more difficult for human error to play a role. 
[FEATURE ARTICLE – Has your ERP system reached its end of life? How to justify a revamp]
The right ERP solution makes cyber risks more manageable
When you have the right ERP solution, implemented effectively and used as intended by your team:
Data is stored securely and can be managed and updated easily via one source of truth.

User permissions and admin controls can be carefully managed to ensure that employees can only access relevant information and actions – including automated approval workflows.

Communication and collaboration can occur via your ERP solution in many cases, avoiding the need to share critical data via email or other channels.
The benefits of a robust, unified ERP solution are clear given the incredible speed of automation and digitisation influencing the manufacturing sector and the sheer volume of data involved. But getting the most from your ERP system also requires careful consideration of cybersecurity—both during selection and the ongoing operation of your system. 
Helping Australian businesses to find and implement the ideal ERP solution is where Leverage Technologies shines. Start a conversation by phoning 1300 045 046 or email [email protected].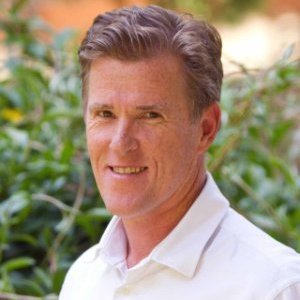 Brett has more than 20 years of business software sales and company management experience. Brett has been involved in more than 300 ERP projects. His passion is customer satisfaction, making sure every client is more than just satisfied. Brett wants our customers to be driven to refer their friends and peers because we offer the best services and technology available and because we exceeded their expectations.