What does it cost to implement cloud ERP solutions? Questions to ask your Cloud ERP Provider.
11 Nov 2020 | by Brett Mundell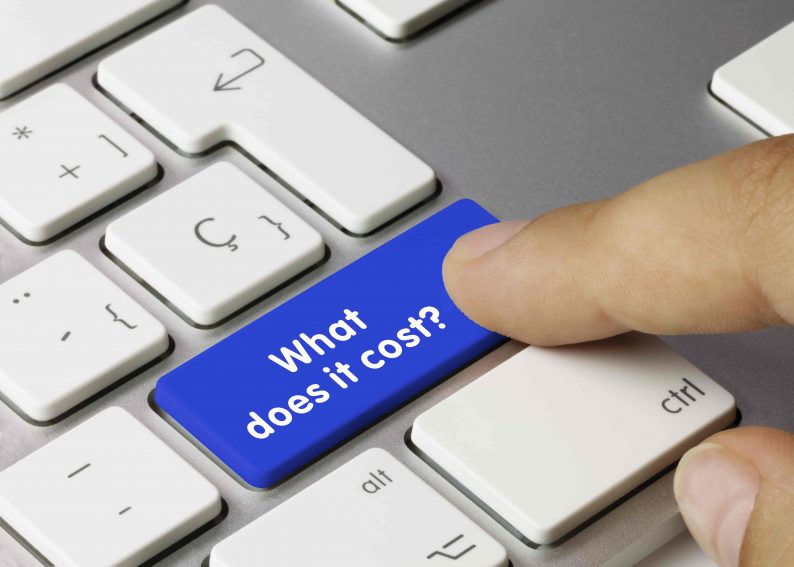 Cloud ERP solutions are giving small to medium-sized companies access to digital transformation, technology and information that was previously reserved for large businesses with big IT budgets. Cloud ERP solutions have provided several benefits for smaller businesses:
A "pay as you use" software license model (SaaS)
Easy scalability to increase user count, user access and infrastructure as the business grows
Access to world-class backup as required
Access to new functionality and third-party integration as required
Cloud ERP solutions have made it easier to access data, scale business requirements and provide users with access to the latest technology – but what does it cost to implement cloud ERP solutions?
There are three main components to cloud ERP cost:
Cloud software – user licences, cloud infrastructure that includes software, database, server, back-up etc.
Implementation/services – the services required to implement your ERP cloud solution:

User training,
System configuration,
User acceptance testing,
Project management,
Data conversion,
Reporting / Analytics,

Support – post-go-live support agreements based on a service level agreement
Cloud software licenses and infrastructure is usually available as a private cloud or public cloud solution. Pricing is often relatively straightforward – based on the number of users required and the license types (ERP vendors will often have different license types). Questions to ask your cloud ERP provider:
Are user licenses named or concurrent?
What access rights does each user have – what functionality can each user license access?
Are cloud licenses payable annually or monthly?
Is the current per-user cloud pricing in place for a set period? If pricing is not locked in for a particular period, what maximum increases will apply?
Can user licenses be increased and or decreased at any time – what are the rules associated with cloud license changes?
When do the cloud license payments begin – at the date of order or, is there a "payment holiday" during your cloud ERP implementation period? Some cloud ERP providers will give you a 2-3 month cloud "payment holiday" during the implementation period when access to all users in the cloud is not yet required.
Implementation services – the consultancy process whereby a cloud ERP reseller provides services to implement the ERP solution. The services required to implement a cloud ERP solution will vary based on several factors:
Complexity – how complex is the functionality that must be implemented
Number of users
Data conversion requirements
Reporting/analytics expectations
Number of companies / ABN's to be implemented
User acceptance testing and user training requirements
3rd party solutions that must be integrated
Development requirements
There are different implementation methodologies to choose from – do and charge, fixed price (based on a scope of work), agile etc. Questions that you will want to ask your Cloud ERP provider:
How long will it take to implement the solution?
Is the implementation cost calculated as a fixed price or estimate?
What is the breakdown of the days to implement – how many days for each implementation task – user training, UAT, data conversion etc.?
Is the Cloud ERP reseller working to a fixed scope of work?
What are the resourcing requirements – for the ERP implementation partner and you, the customer?
How will scope changes be managed?
How will the implementation costs be invoiced – milestone, do and charge etc.?
What resources are required to implement – consider both reseller resources and customer resources.
ERP implementation budgets can be difficult to estimate. This is because of the high number of factors that influence the price to implement ERP solutions. The broader the scope of the project – the number of companies, and functional requirements and the greater the development/integration requirements, the more complex the estimate to implement ERP. One of the challenges with cloud ERP budgets is that even if the software can be paid for monthly on a SaaS basis, there might still be a large upfront payment required for implementation services. This still creates a barrier to entry for smaller businesses that do not have the cash flow to pay for the upfront services. This has led to the concept of Consultancy as a Service (CaaS). CaaS allows smaller businesses to implement cloud ERP solutions without the need for an upfront implementation services budget – which can often run into tens or hundreds of thousands of dollars.
Cloud ERP software support is usually based on a monthly or annual support fee. At first glance, this appears easy to define. However, not all ERP support agreements are created equal. Questions to ask your ERP provider:
What is included/excluded from the ERP support agreement?
What are the restrictions on the support agreement – number of calls per month/time per call/hours during which support is available?
What is the process and pricing structure for after-hours support?
Is there an annual increase in support fees?
How does support pricing change when additional users or modules are added to the ERP solution?
Are third-party, integrated solutions, covered by the standard support offering?
What is the process to log and manage support calls?
What is the support call escalation procedure?
Define the SLA (Service Level Agreement)
Cloud ERP solutions provide a fantastic advancement in technology – bringing scalable technology and functionality to the small to medium-business market. Run a comprehensive selection process with your ERP reseller/provider to make sure that you have a clear understanding of cloud, support and implementation costs.
The team at Leverage Technologies specialises in ERP solution implementations to achieve desired business outcomes for our customers. Get in touch with the friendly team on 1300 045 046 to find out more about cloud ERP cost and ROI.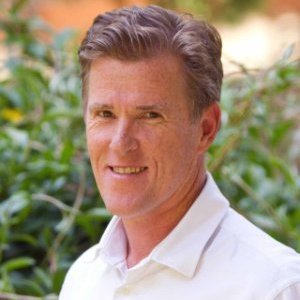 Brett has more than 20 years of business software sales and company management experience. Brett has been involved in more than 300 ERP projects. His passion is customer satisfaction, making sure every client is more than just satisfied. Brett wants our customers to be driven to refer their friends and peers because we offer the best services and technology available and because we exceeded their expectations.