Why use Sage Intacct for NFP Accounting?
01 Nov 2023 | by Brett Mundell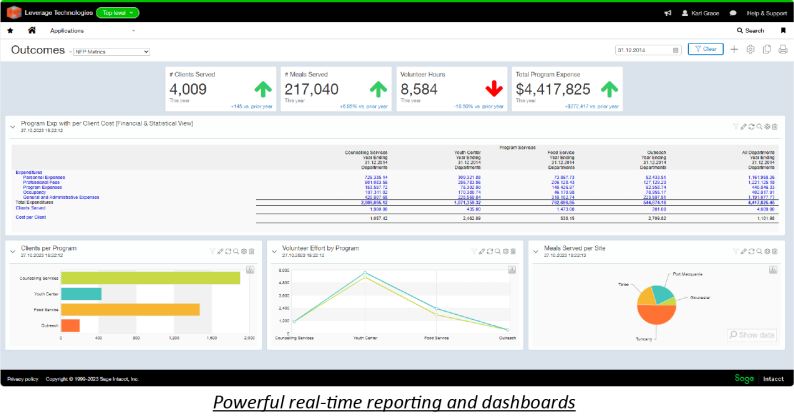 Using Sage Intacct not for profit ERP software for your organisation will help effectively manage your financial operations and achieve your mission.
Let's look at some reasons why NFP's opt for Sage Intacct as their accounting solution;
Streamlined Financial Management: Sage Intacct is designed to automate and streamline various financial processes, including accounting, budgeting, and reporting. This efficiency helps NFPs make the most of limited resources and reduce administrative overhead.
Financial Transparency: Providing a centralised platform where financial data is stored and processed Sage Intacct promotes transparency and accountability, critical for NFPs, as they often rely on donors, grantors, and other stakeholders who want to see how their funds are being used.
Improved Reporting: Sage Intacct offers robust reporting and analytics capabilities. NFPs can generate customised reports to provide insights into financial performance, helping NFPs make informed decisions and meet reporting requirements for regulatory compliance or grants.
Compliance and Accountability: Nonprofits often face stringent regulatory requirements and reporting standards. Sage Intacct helps organisations stay compliant by automating processes and ensuring data accuracy, reducing the risk of errors or non-compliance.
Integration of Operations: Integrating accounting with other organisational functions, such as fundraising, grant management, and program management Sage Intacct enables better coordination between departments and helps NFPs align their financial activities with their overall mission.
Fund and Grant Tracking: An NFP must track funds and grants efficiently. The allocation of expenses to specific projects or programmes ensuring that donor-restricted funds are used as intended is paramount. In fulfilling this requirement Sage Intacct will become the backbone of your organisation.
Donor Management: Not all ERPs are created equal. As an ERP for non-profit organisations, Sage Intacct includes donor financial management modules, allowing NFPs to manage donor funds, track donations, and tailor fundraising efforts to individual supporters.
Cost Savings: Over time, Sage Intacct will help an NFP organisation reduce manual data entry and administrative costs by automating various financial processes. The cost savings can be significant in the long run.
Scalability: As an NFP grows, so does the need to handle a larger volume of financial transactions and data. Sage Intacct will scale with the organisation, accommodating increased accounting and reporting demands.
Data Security: Sage Intacct comes with robust security features, helping your NFP protect sensitive financial information and donor financial data, which is crucial for maintaining trust and credibility.
Financial Sustainability: By improving financial management and efficiency, Sage Intacct contributes to the long-term sustainability of an organisation ensuring an NFP can continue to fulfil its mission.
In summary, using Sage Intacct for nonprofit accounting will provide your NFP with the tools you need to efficiently manage finances, ensure compliance, and maintain transparency and accountability to stakeholders. It will allow your organisation to focus more on your mission and less on administrative tasks.
Talk to our NFP Team to see why organisations such as yours choose Sage Intacct and Leverage Technologies to walk side by side with your growing Not for Profit. Share your mission, your cause, your passion with us and we will become a true partner in your purpose.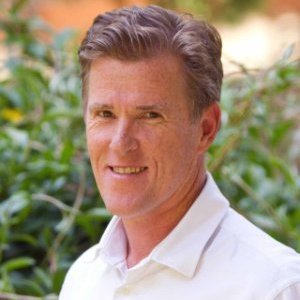 Brett has more than 20 years of business software sales and company management experience. Brett has been involved in more than 300 ERP projects. His passion is customer satisfaction, making sure every client is more than just satisfied. Brett wants our customers to be driven to refer their friends and peers because we offer the best services and technology available and because we exceeded their expectations.