What does it cost to implement MYOB Advanced?
07 Sep 2020 | by Brett Mundell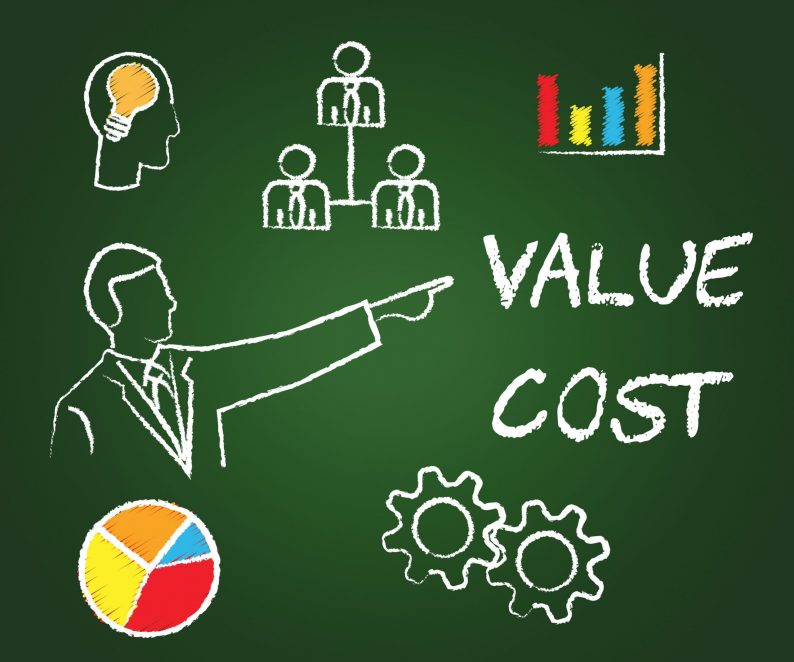 A question we are often asked by potential customers is "what will it cost to implement MYOB Advanced". The answer to this question is dependent upon several factors. A good MYOB Advanced implementation partner will ask you several questions to enable their consultancy team to provide you with an accurate estimate.
Factors which will influence the cost to implement MYOB Advanced include:
Number of users – the number of MYOB Advanced users will affect your cloud fees (MYOB Advanced monthly cloud fees are based on a "per named user" basis). User numbers can also have an impact on support (often costed by user numbers) and implementation (a greater number of users usually equates to greater functional complexity). As user numbers increase, so too does the requirement for additional training, change management and user acceptance testing.
Geographic locations – each additional location, for example, interstate offices, add additional resource requirements – training, user acceptance testing and local functional requirements (different courier companies, transport management etc.). The number of locations does not exponentially add to the cost to implement MYOB Advanced but, it is certainly a factor that should be considered.
Internal resource – a huge factor in analysing the required investment to implement MYOB Advanced. If your business has internal "muscle" and resources to assist your MYOB Advanced implementation partner with the implementation process, you will be able to reduce your cost to implement. Internal resources can be trained as super users to implement a "train the trainer" approach. Internal resources can also assist with data conversion, user acceptance testing, project admin, authorisations and forms set-up.
Number of companies / ABN's – MYOB Advanced has a strong set of functionality for multi-company, inter-company and consolidations. As a result, MYOB Advanced is well suited to multi-company configurations. Each company will add some level of detail and complexity to the implementation process depending on whether each company has similar functional requirements, the same users, the same chart of accounts, the same customers etc.
Functional requirements – the extent of the functional requirements that a business expects from MYOB Advanced will have a big impact on cost and timeline to implement. For example, a standard finance only implementation of MYOB Advanced takes 15-18 consultancy days to implement. If you add in inventory and warehouse/distribution requirements you will add another 10-20 days to the finance only implementation estimate. Each functional area and the level of complexity within that functional area (landed costs, batch and serial number traceability, project accounting etc.) adds to the number of days and resources required to implement MYOB Advanced. Carefully map your functional requirements so that your MYOB Advanced implementation partner can make an informed assessment as to the number of consultancy days required for implementation.
Industry – certain industries have more complex requirements or might have industry-specific requirements. For example, medical companies might require a TGA license which requires the configuration of additional inventory tracking in MYOB Advanced (serial numbers or batches). Some industries are a better "standard / out of the box" fit for MYOB Advanced. A standard fit for any ERP software solution reduces the investment required to implement.
A phased approach to implementing MYOB Advanced – a phased approach to implementing ERP software has pros and cons and should be assessed based on several factors – specific to your business. A phased approach might be required to ensure that your business can manage the change management and internal resource requirements when implementing MYOB Advanced. More information about a phased approach to implementing MYOB Advanced is available at this Leverage blog.
Legal and fiscal requirements – requirements for industry and geographic compliance can have an impact on implementation timeframes and cost to implement.
Corporate standards – larger companies with multiple offices that follow corporate standards can have increased structural, management and configuration requirements.
Third-party solution requirements – if your implementation includes integration to third-party applications you will need to factor in whether or not these applications are "pre-integrated / approved" ISV solutions for MYOB Advanced. The accredited MYOB Advanced ISV's are usually well integrated into the core MYOB Advanced solution and require little or no additional configuration beyond what is recommended (configuration, training, UAT) by the 3rd party solution provider. A list of Leverage technologies MYOB Advanced 3rd party solution providers is available here.
Development requirements – can have a substantial impact on implementation timeframes and cost to implement any ERP solution. Development and integration work is not about pure development coding. There are multiple other aspects of development work:

User training
Development functional scope
Development technical scope
User acceptance testing
Go live
MYOB Advanced is an open solution that offers excellent integration and development options. Even with this excellent architecture, time should be taken to ensure development work is well managed as part of the implementation process.
Data conversion – the team at Leverage Technologies has written multiple blogs on the topic of data conversion. Data conversion is one of those interesting subjects – if not scoped and managed properly data conversion can cause project delays and cost overruns. Make sure you run a comprehensive data conversion plan that includes test plans, reconciliations and resources to manage this fundamental business requirement. Additional information about MYOB Advanced data conversions can be found here.
Reporting – I have always been impressed with MYOB Advanced reporting – standard reports with drill down to source transaction, pivot table analysis, dashboards and integration to multiple BI reporting solutions. Even with all of these standard reporting options available to users across the MYOB Advanced platform (finance, inventory, purchasing, sales, manufacturing and services) it pays to review your companies reporting requirements to ensure that the standard reporting options will cover your requirements.
With so many "moving parts" to implementation of ERP solutions how does a company manage their budget analysis:
The team at Leverage Technologies typically use a requirements analysis to establish accurate details of implementation scope, resource requirements, timeline and budget required to implement MYOB Advanced.
Other factors to include in your "what does it cost to implement MYOB Advanced" assessment include:
Support – post-go-live support is an important part of any 3-5 year cost evaluation when implementing MYOB Advanced. Consider your post-go-live support agreement – what is included in your support agreement, response times etc.
Implementation – in our assessment of factors that can influence the implementation timeframes and investment required to implement MYOB Advanced we have discussed users, functional requirements, data conversion and more. Companies need to consider all these factors when requesting an estimate for the implementation of MYOB Advanced. As a rough guideline, MYOB Advanced implementations look something like this:

Finance only implementations – 15-20 consultancy days ($20K-$30K) over 2-3 months of elapsed time
Finance, distribution, inventory implementations 25-40 consultancy days ($30K-$50K) over 3-4 months of elapsed time
Finance, distribution, manufacturing implementations 40-60 consultancy days ($55K-$75K) over 4-5 months.

Cloud subscription – your cloud subscription fees will be calculated based on named users with access to MYOB Advanced. Different user types are available for different roles within a business (finance, warehouse etc.).
There are multiple factors which influence the investment required to implement MYOB Advanced. Investigate your options carefully and plan well for a smooth transition into MYOB Advanced. Make sure you focus on achieving business benefits with a quick return on investment (ROI). The team at Leverage Technologies can assist you with the evaluation of your MYOB advanced implementation to help you get the most from your ERP project. Call the friendly MYOB Advanced team at Leverage Technologies today on 1300 045 046 to start your MYOB Advanced evaluation process.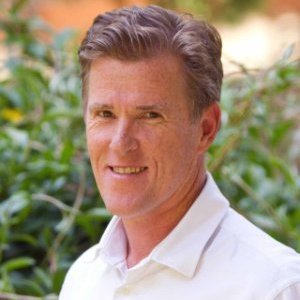 Brett has more than 20 years of business software sales and company management experience. Brett has been involved in more than 300 ERP projects. His passion is customer satisfaction, making sure every client is more than just satisfied. Brett wants our customers to be driven to refer their friends and peers because we offer the best services and technology available and because we exceeded their expectations.