SAP Business One latest version – what's required to upgrade?
12 Sep 2012 | by Brett Mundell
The current version of SAP Business One available in Australia is 8.82. Version 9 (next major release due early 2013) is currently in the initial testing phase. SAP is investing heavily in research and development and we have seen many new functions and features released in SAP Business One version 8.82. If you are on an older version of SAP Business One and you want to upgrade here are some suggestions:
Make sure that you have a current maintenance and support plan with an accredited SAP Business One partner. This will give you access to the latest version of SAP Business One.
The current version of SAP Business One that you are using will determine the appropriate upgrade plan to the latest version of SAP Business One. You can tell what version of SAP Business One you are running by going to the Help Menu and clicking on "About SAP Business One"
A typical (once a year) major release upgrade should be planned as follows:
a.) Planning – activities that need to be completed prior to beginning the upgrade process. When is the best time to perform the upgrade? Where and when can a test environment be set-up? What support is required? etc. Planning will ensure a smooth transition. Make sure that any development and third-party integration is included in your upgrade planning.
b.) Test upgrade – SAP Business One – conduct a test upgrade of SAP Business One. Test key scenarios with users and conduct user training on new functions and features to get the most out of the new version. User acceptance testing is vital to any upgrade of software. This stage will also involve the test upgrade of any development, integration and third-party applications.
c.) Production system upgrade and test – upgrade the live SAP Business One system, development and third-party applications – test the upgrade.
d.) Hand over and support – ensure that users have been trained and hand the system over to the users. Provide support and maintenance as required.
Follow these basic steps together with information and documentation available in the SAP Business One Accelerated Upgrade Program and your upgrades will run smoothly – giving your users access to the latest technology form SAP – Dashboards, Mobility, Campaign Management and more.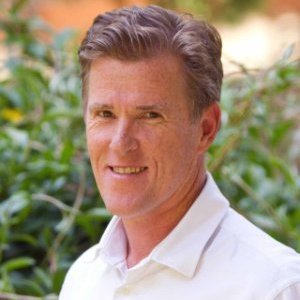 Brett has more than 20 years of business software sales and company management experience. Brett has been involved in more than 300 ERP projects. His passion is customer satisfaction, making sure every client is more than just satisfied. Brett wants our customers to be driven to refer their friends and peers because we offer the best services and technology available and because we exceeded their expectations.