Sage X3 ERP solution supports a thriving Agribusiness sector
10 Jun 2020 | by Brett Mundell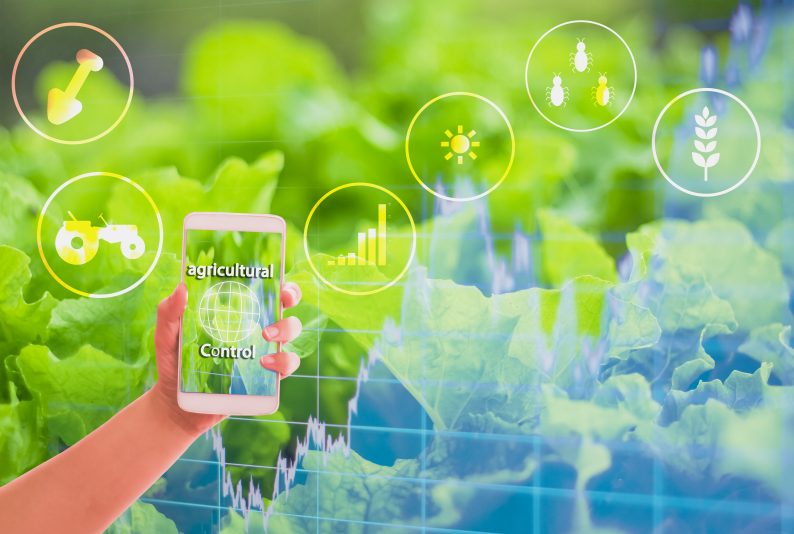 Discover more about how Sage X3 and Aritmos (the integrated SAGE X3 Agri solution) targeted at the agribusiness industry can help your business overcome productivity challenges.
Australia's agribusiness sector is growing fast—our food and fibre are in demand both locally and across the globe. Being prepared to take advantage of growing global demand for food is a challenge for the agribusiness industry. 
Increasing productivity industry-wide requires new levels of modernisation and skills development.  
In a report commissioned by AgriFutures Australia, making better use of technology was identified as a key driver of the future performance and growth of Australia's agricultural industry. Yet the report suggests many land managers are held back by concerns about risk, the ROI of technology investments, and in some cases, poor digital literacy. 
A 'wait and see' approach to technology adoption could cost many producers their livelihoods because the changes are happening so rapidly.
Technology for better agribusiness is available right now
Global consultancy KPMG predicts that how we produce and consume food will be transformed by new technologies like robotics, AI and wearables within the next 20 years. 
Clever land managers and agribusiness leaders are future-proofing themselves by embracing technology now, starting with the day-to-day management of their business. 
Innovative business and farm management software and data analytics are within reach today—when you implement an enterprise solution tailored for the agribusiness industry.
Our industry-ready solution for agribusiness combines the Sage X3 ERP system with Aritmos—a global agribusiness software application with specialised functionality for more than 20 agricultural industry verticals.
It's a turnkey solution for agribusiness. Imagine being able to bring all your data together to improve the way you produce, market, sell, package, and transport your products.
Four key business benefits of an integrated agribusiness ERP solution
By working with Leverage Technologies to tailor Sage X3 and Aritmos for your agribusiness you can achieve business benefits including:
Smarter land and business management every day:

An enterprise solution centralises key data from every part of your business and supply chain in one platform—that level of visibility and control leads to improved efficiencies in daily tasks. You can see what's happening across your whole operation, enabling you to optimise the coordination of land management, logistics, people management, product marketing, and high-level financial management. That minimises effort, duplication, mistakes and time wasted trying to gather information when it's needed. Instead, you have everything you need to know at your fingertips and can direct your on-farm employees, packing shed, distribution and transport suppliers more easily. Ultimately, that reduces your costs too.

A solid platform to embrace emerging tech:

Leading growers and producers are already embracing robotic farming, the Internet of Things (IoT), precision agriculture, drones, and digital mapping. More work is being done by governments and land management groups to

improve network connectivity so land managers can access real-time monitoring

of on-farm activity such as cattle movement, soil health, and water tank levels. This kind of data is a boon for farmers—but you also need systems that allow you to do something practical with the insights you gain and keep track of the farm management approaches you put in place. Endpoint data, maps, and analytics won't improve efficiency across your production systems on their own. Getting the most from emerging AgTech also often requires support from specialist service providers. Unified enterprise systems create a solid baseline from which to plan and implement agribusiness management in a coordinated way. 

Improved ability to achieve long-term expansion goals:

Consolidation in farming is a trend—fewer land managers are controlling larger tracts of agricultural land. It's getting harder for smaller agribusiness operations to survive, especially if they aren't innovating and looking for growth opportunities.  Running an agribusiness across multiple locations or ABNs can quickly become complicated—sophisticated ERP solutions like Sage X3 are designed to handle multi-entity, multi-site and multi-currency finances with ease. In addition, cloud-based deployment of your ERP solution allows you to quickly scale your number of users and on-board new team members without any investment in IT infrastructure. Whether you plan to acquire additional properties, or new business divisions both within Australia and overseas, having effective farm and business management systems in place will make expansion simpler.

Better chance of attracting capital investment:

Expanding production and strengthening export opportunities may hinge on your

ability to attract capital investment

. Agribusiness' appeal to investors hinges on profitability and risk management. Unified business systems can overcome many barriers to capital investment by helping your business to: 
Collect and share better performance data. 

Diversify your business structures and models. 

Demonstrate resilience to risk and volatility.
Sage X3 and Aritmos: boost on-farm and back-office operations 
Technologies that can boost on-farm and back-office operations are already here: and running a competitive and profitable agribusiness depends on their uptake.
A seamless integration between Sage X3 and Aritmos provides complete end-to-end control of production, quality assurance, logistics, marketing, purchasing, payroll, and financial management functions.
You'll be able to clearly see what's driving profits now and how to become more profitable through:
Improved efficiency and reduced production costs

Better money management and larger profit margins

Reduced risk and better adaptability to changes in inputs/weather
An integrated ERP solution with agribusiness capabilities is an affordable way for small to medium operators across farming, cropping, grazing, forestry, and food production industries to leverage technology for improved productivity and business success. 
Ready to transform your agribusiness by adopting technology to unify your core production and business management functions? Talk to one of our friendly consultants now.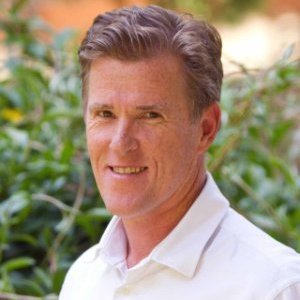 Brett has more than 20 years of business software sales and company management experience. Brett has been involved in more than 300 ERP projects. His passion is customer satisfaction, making sure every client is more than just satisfied. Brett wants our customers to be driven to refer their friends and peers because we offer the best services and technology available and because we exceeded their expectations.