Is Sage X3 The Ideal Discrete Manufacturing ERP?
20 Jun 2018 | by Brett Mundell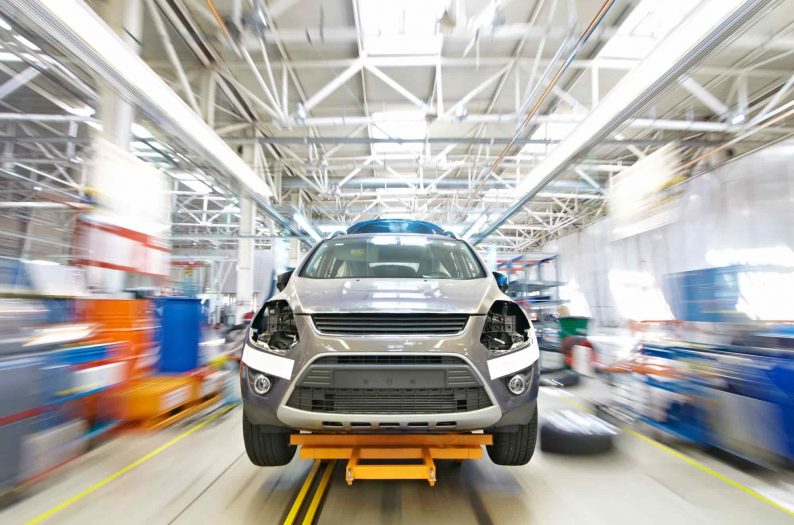 Discrete manufacturing encompasses a wide variety of businesses, from the highly technical—such as medical devices, robotics, aeroplanes, computers, smartphones and cars—through to essential everyday items like toys, appliances, furniture, windows and fencing.
While the products vary, one factor remains constant: the need to ensure your processes are efficient and you're producing high-quality, in-demand goods.
Discrete manufacturers are realising they need to harness technology to improve their whole-of-business operations and gain a competitive edge, which often means implementing a modern Enterprise Resource Planning (ERP) solution.
What do discrete manufacturers need from an ERP solution?
Discrete manufacturing businesses looking for ERP software must prioritise solutions that simplify and automate inventory management and production scheduling.
If you have to wait for a part that's being shipped in from overseas, or experience a backlog at one step of your process, it can halt the entire assembly line. Too much stock on hand hampers your cash flow, and too little makes life hard for your sales team.
Production is often complex; with detailed BOMs (bill of materials), and different stages of assembly requiring attention to ensure quality in the end product. Not to mention engineering changes, configure-to-order requirements, or versioning to meet the demand for different features or price points.
To reduce costs and meet changing market needs, the best software solution is one that can be customised for your precise production tasks and also delivers clarity on your broader business performance.
Why is Sage X3 an ideal ERP for discrete manufacturing?
If you make products comprising multiple parts to exact specifications, Sage X3 is the ideal ERP.
Sage's ERP is designed to give manufacturers complete and real-time data to make running a more precise and cost-effective operation possible. For discrete manufacturers, it offers a nuanced ability to:
Plan ahead for ordering raw materials and capacity.
Understand sales demand and manage inventory accordingly.
Schedule and track work and oversee shop floor activities. 
The software includes forecasting, which feeds into tailored recommendations that help you optimise inventory levels. Create custom dashboards, monitor work orders, be notified when to buy materials, review data and take action as needed.
Sage adjusts its suggestions based on real-time changes in sales and order information, so you can make proactive decisions that save your business time and money.
Because Sage ERP automates many tasks within an integrated system, it gives you access to better data, fewer islands of information, and a more well-oiled operation.
Innovate with an ERP made to increase your sales
Traditionally making individual products has been harder to scale due to a reliance on components, sequential steps and quality requirements. However, Sage excels in helping discrete manufacturers analyse product line profitability and develop new products.
It's simple to review and release the same product in different versions or create multiple kinds of the same product. You can quickly and cost-effectively plan for product diversification within the ERP, comparing the cost of variations in parts, change in a production location, or by the batch size.
Sage makes it possible to automate change management workflows to have new product versions approved, and then introduce new products or version information so that it's available across your business—at the point of sale, BOM, and routing levels.
An effective ERP is now essential for discrete manufacturing
Your business clients and end consumers expect innovation, speed and personalised service. It's ineffective to rely on outdated legacy systems or paper-based plans.
Systems that don't give you end-to-end oversight of your manufacturing process are too slow and inexact, leaving your business more vulnerable to mistakes, recalls, and cost blowouts.
On the other hand, with Sage X3 as your ERP solution you can forecast, anticipate and respond to changes in operational and production needs, so you can meet and exceed your consumers' needs.
For more information on Sage X3 as an ERP for your discrete manufacturing business call us on 1300 045 046 or email [email protected].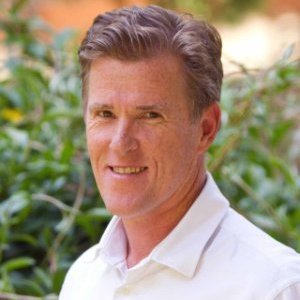 Brett has more than 20 years of business software sales and company management experience. Brett has been involved in more than 300 ERP projects. His passion is customer satisfaction, making sure every client is more than just satisfied. Brett wants our customers to be driven to refer their friends and peers because we offer the best services and technology available and because we exceeded their expectations.